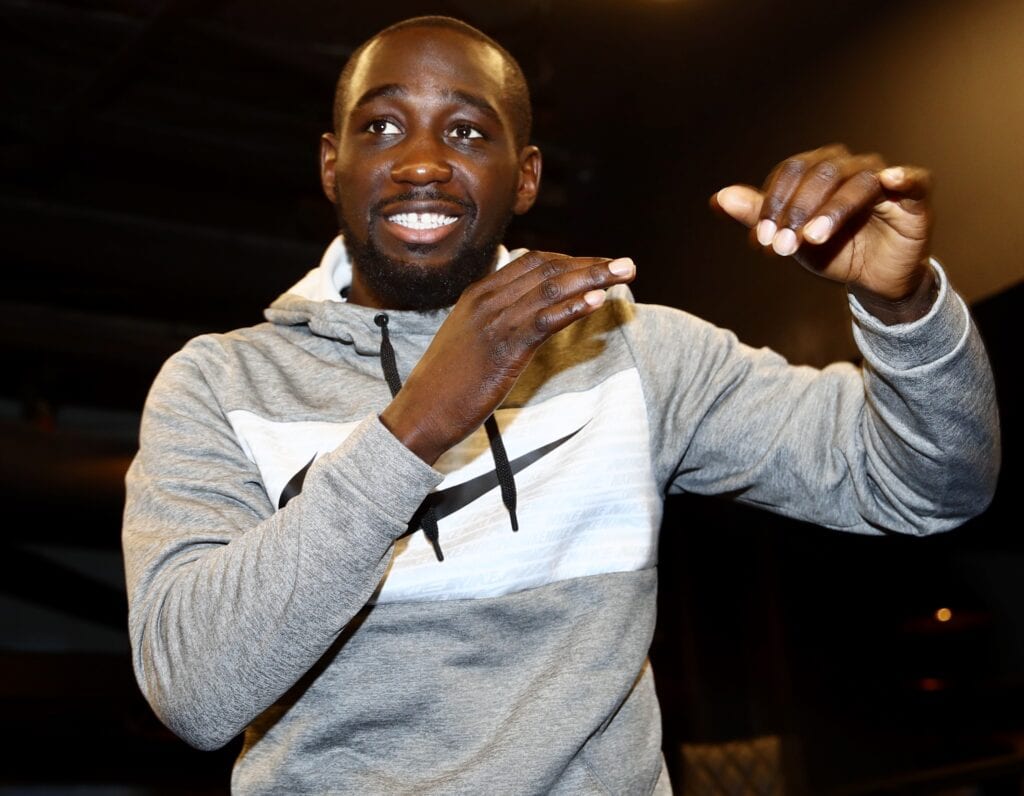 News
WBO Orders Terence Crawford To Fight Shawn Porter
WBO Orders Terence Crawford To Fight Shawn Porter
What has been privately discussed between former WBC Welterweight champ Shawn Porter and current, unbeaten WBO World title holder at 147 lb., Terence Crawford, is a fight that's now being ordered by the World Boxing Organization.
Late Wednesday night, the WBO put out on social media and on their website that they have officially notified both Crawford's promoter, Bob Arum of Top Rank and Porter's rep, Tom Brown of TGB Promotions to come to an agreement within the next 30 days or have the ordered fight go to blind purse bids.
WBO Welterweight Championship Contest – Negotiations Terence Crawford Vs. Shawn Porterhttps://t.co/1J2WRzodG9

— WBO (@WorldBoxingOrg) July 22, 2021
The letter dated July 21, 2021 reads in part,
Gentlemen:
Please be advised that the parties herein have thirty (30) days upon issuance of this notice to negotiate and reach an agreement for the above-referenced WBO Welterweight Championship Contest. If an accord is not reached within the timeframe stated herein, a purse bid will be ordered per the WBO Regulations of World Championship Contests.
The minimum acceptable bid in the WBO Welterweight Division is $200,000.00 (Two Hundred Thousand Dollars). Any of the parties involved may request a purse bid procedure at any time during the negotiation process.
The letter goes on to say that under standard WBO practices, if it does go to purse bid, that they will accept the three best ones to compare and that ultimately they have determined the split at:
The applicable "Purse Split" shall be 60% in favor of the WBO Welterweight Champion and the remaining 40% in favor of the WBO Welterweight Challenger.
The letter is signed by Luis Salazar, the WBO's Chairman of their Championship committee.
As we wrote last month, I was a guest with Porter at the Las Vegas Cosmopolitan Hotel, when he appeared on the live "TC Martin Show" radio show heard five days a week locally.
Porter told the show then about privately contacting Crawford trying to make a fight,
"We've been friends for a long time. And, I said publicly, 'I want to apologize to Terence Crawford. The decision we made a few years ago, if anyone wants us to fight, let's NOT do that," Porter told the show.
"And then, saying publicly, 'I want to fight Terence Crawford.' I don't think he liked that. It left a bad taste in his mouth. He stopped returning my text messages and returning my phone calls. 
I said, 'You know what?' After boxing we gotta whole lot of life to live…I want to resolve that. We can be enemies in the ring 12 rounds. But, we can be friends for a long time.
If anyone wants us to fight (he and Crawford) let's come together and do that," Porter continued.
"The fight can be sold as a PPV. I can help sell it as a PPV. I'll make Terence do what he has to do to sell it. It can be done. If you want to take this fight just to primetime ESPN (Top Rank) or prime time Fox (Premier Boxing Champions). I'm completely fine with that."
Crawford, 37-0, is in the final months of his multi-year deal with Arum/Top Rank and he's expected to test free agency. It's also debatable that he could have one final fight for them on ESPN in October, etc.
Porter, 31-3-1, has fought under the PBC umbrella for over 6 years now. However, he apparently has the freedom to fight on another network and under another promoter's terms.
Now, the intrigue of Crawford complying with the WBO's order takes on real significance.