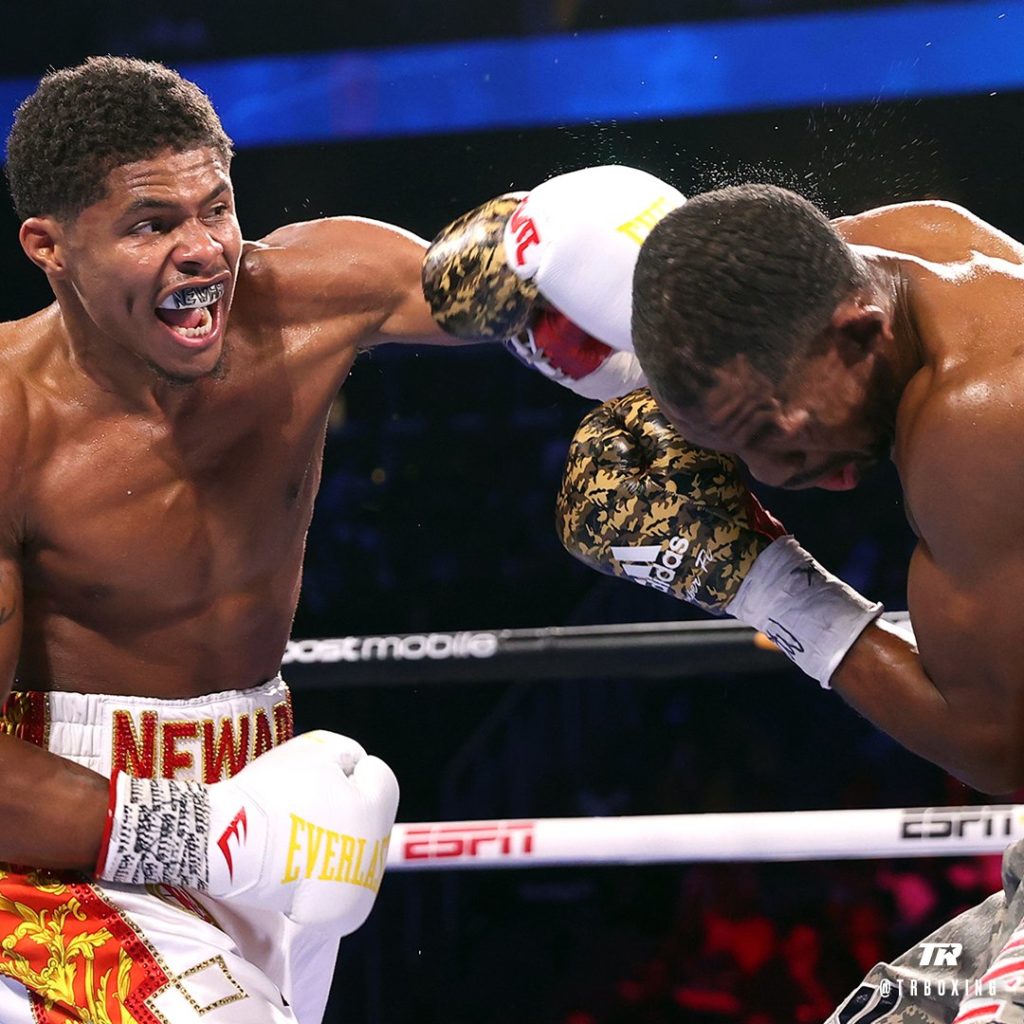 News
Shakur Stevenson Dethrones Jamel Herring
Shakur Stevenson Dethrones Jamel Herring
The WBO Jr. Lightweight title was on the line, and Shakur Stevenson delivered his best performance to date as he dethrones reigning champion Jamel Herring, by tenth-round stoppage  Saturday night.
The official time of the TKO was 1:37 of the tenth round in what was a fight that saw him start strong and not let off at the finish a pressuring Herring. The title bout was the main event airing from the State Farm Arena in Atlanta, Georgia, and aired in front of a solid fight crowd on ESPN.
𝐀𝐍𝐃 𝐓𝐇𝐄 𝐍𝐄𝐖 WBO JUNIOR LIGHTWEIGHT CHAMPION‼️

Make that 2x world champion, @ShakurStevenson. 🏆#HerringStevenson pic.twitter.com/69nB3n0lhj

— Top Rank Boxing (@trboxing) October 24, 2021
The contest for Herring was his fourth title defense of the belt he won from Masayuki Ito back in 2019.
From the opening bell, both looked to train or at least made to attempt to stay in close range, which was something you'd expect from two southpaws.  It was also apparent that Stevenson's hand speed was vast as he was out firing and landing almost whenever he made Herring flinch. As the fight entered the third round, it looked to be a long night for Herring as he was on the receiving end of jabs and shots by Stevenson more often than not.
The one-two onslaught by Stevenson continued for a majority of the third round, and it was looked about as one-sided as a contest could get as Herring couldn't get anything going on. By the fifth round, Herring was still trying to force the issue inside, but at this point in the round, Herring's right eye looked almost shut from Stevenson's shots. That was the story of this fight, as he was just the more active fighter early on.
As the later rounds came, it was more of the same as Herring, while trying to rough up Stevenson on the inside, was just met with too much hand speed from Stevenson, who was landing. By the tenth round, Herring's eye was shut and being looked at by the ringside physician. After a few more shots, this fight was finally waved over, crowning Stevenson, the new champion at Jr. Lightweight.
The bad blood leading up to the fight was resolved, as both acknowledged each other after the stoppage.
What is next for Stevenson? One is guessing is Oscar Valdez, but time will tell if that unification happens.