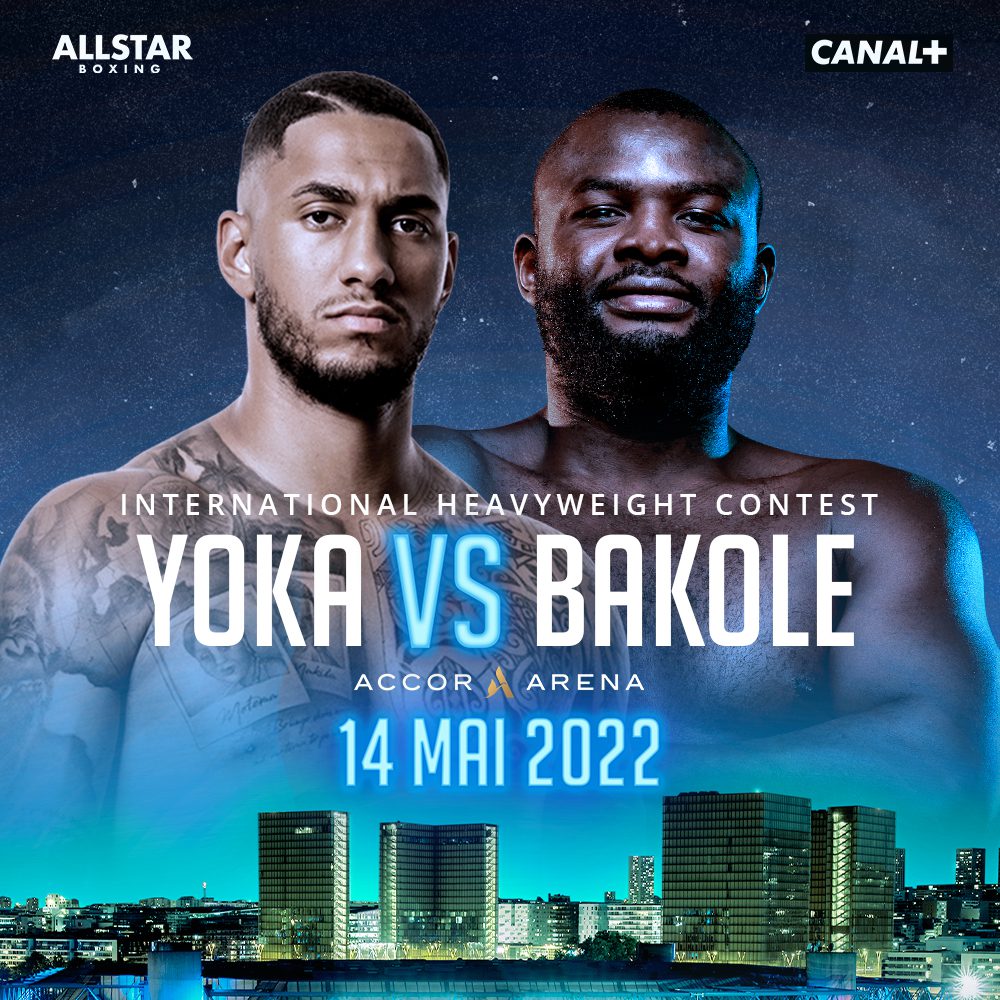 News
Martin Bakole Scores Impressive Upset Of Tony Yoka Saturday
Martin Bakole Scores Impressive Upset Of Tony Yoka Saturday
Going into Saturday night, unbeaten French heavyweight and former Olympic Gold Medalist Tony Yoka had big aspirations to get a heavyweight title shot. However, at the Accor Arena in Paris veteran contender Martin Bakole of the Congo had other ideas and derailed all of his plans, dominating Yoka in a 10 round decision.
The verdict wasn't indicative of how one sided the action was, as Bakole was given a fairly close majority decision 96-92, 95-93 and then, comically, a draw from the third judge 94-94.
🇨🇩 @MartinBakole17 scores two knockdowns en route to a dominant majority decision victory over @TonyYoka in Paris. 🇫🇷

📝 96-92, 95-93 & 94-94

Big win on away soil! 🔥

🔞 @Betfred Fight Odds: https://t.co/Z2IHYCEUrC#Boxing #YokaBakole pic.twitter.com/NvbEjbsAGJ

— Boxing Social (@boxing_social) May 14, 2022
Bakole scored an early knockdown of Yoka, now 11-1,  with a hard overhand right followed by a second right that put the Frenchman down on all fours. That stunned the capacity crowd in the arena and Bakole, who won for the seventh straight time after his first pro loss, never looked back after that, He dominated the action by walking Yoka down and scoring combinations repeatedly, while banking round after round.
Yoka suffered a cut on the outside of his left eye and then, he began to bleed profusely from his nose from the third round from punishment he was taking and bled for the remainder of the fight.
Yoka was never really able to put sustained offense together and seemed to be gun-shy about Bakole's counters throughout the fight. During one sequence in the sixth round, Bakole, now 18-1, 14 KOs, hammered Yoka with combinations and then, paused in the middle of the ring, put his arms out while looking at Yoka's corner and gestured like the corner should stop the beating Yoka was taking from him.
The Yoka-Bakole bout was to have taken place in January, but was scrapped two weeks before due to Covid 19 concerns and limiting of attendance. Yoka then attempted to break the contract and fight unbeaten Croatian Filip Hrgovic in a scheduled IBF eliminator bout. However, the IBF told them that Yoka had to first fight Bakole, which turned catastrophic in the short term Saturday night.
Despite the urging of veteran trainer Virgil Hunter in his corner, Yoka never showed any urgency, even in the last two or three rounds of the fight, when it was clear he was being dominated. Of course, once the decision was read, the Paris judges reminded us that horrific scorecards aren't just limited to big fights in the U. K. or the United States.
This, as the 28 year old Bakole was hilariously given a 94-94 draw on a card, despite easily winning eight rounds of the fight and scoring two knockdowns of Yoka.
In the end the Congan has taken a huge step towards being ranked in the top 10 with the upset. As for Yoka, it's back to the drawing board suffering his first pro loss in humiliating fashion when he had high hopes for being in big-time fights later this year and in 2023.