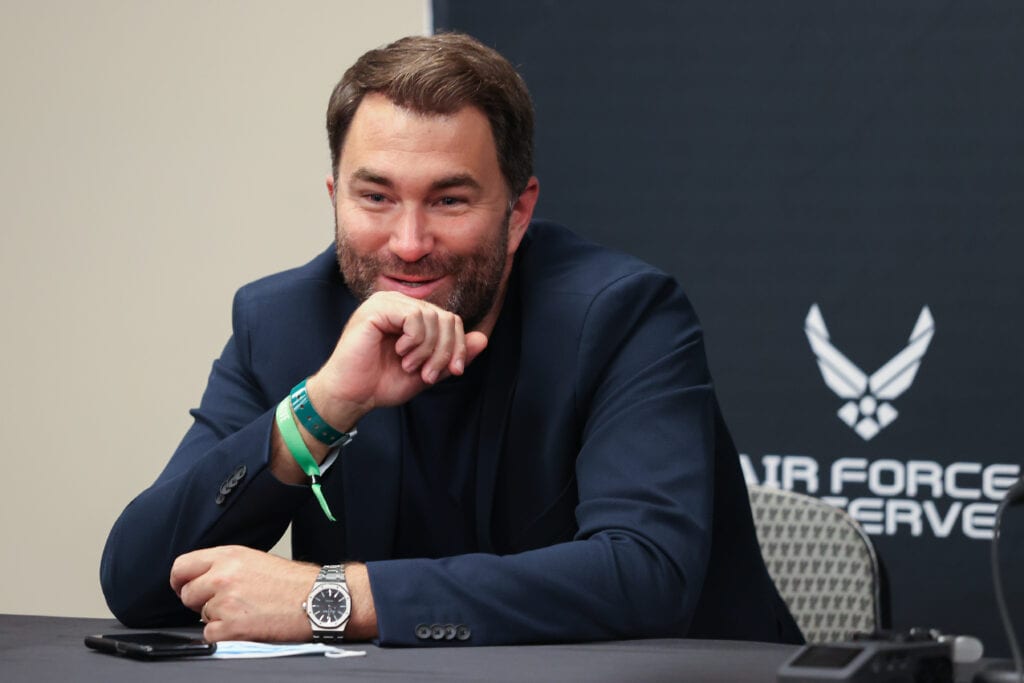 News
Hearn Refutes Tyson Fury Camp Purse Demands – "That's Outrageous"
Hearn Refutes Tyson Fury Camp Purse Demands – "That's Outrageous"
First the WBC didn't order Tyson Fury to fight their "interim" champion, fellow Englishman Dillian Whyte, in his next title defense and now Whyte's promoter Eddie Hearn rebuffing the apparent initial purse demands from the "Gypsy King's" camp.
Hearn spoke to IFL TV in New Hampshire Wednesday night, where he and Matchroom Boxing are promoting Demetrius Andrade's latest WBO World Middleweight title defense on Friday night. And, the promoter made clear that Whyte not only deserves to fight Fury next in early 2022, but he deserves a significant cut of the purse,
"The interim champion (Whyte) can receive up to 45 percent of a purse split (under the WBC designation) and I believe it should be towards those kinds of levels. I saw Top Rank talk about 20 percent . That's outrageous," Hearn told the show.
"But that's up to them (the WBC).The problem is time. We need to move forward, and it is closing in, and I'm confident that it'll be a ruling that is fair to Dillian Whyte."
The ruling that Hearn is referring to is Whyte's Summer of 2020 lawsuit against the World Boxing Organization, as he continued to be their #1 contender, yet not receive a title shot.
Whyte subsequently was knocked out cold by former WBA World Champ, Alexander Povetkin that August, obviously rendering his #1 contender status moot at that point. Even though Whyte revenged that loss with a 2nd round KO of Povetkin earlier this year, it obviously didn't carry enough meaning for the WBC to order the winer of the October third Fury-Deontay Wilder fight to face him next.
Fury defeated Wilder by 11th round KO for the second straight time back in October. And, Whyte and Hearn  have been touting for months that Fury would be ordered to fight Whyte next.
Well, the WBC stopped short of doing that Tuesday citing the resolution of Whyte's legal action and arbitration case against them.
While all of this is complicated, it should be resolved soon, and even if Whyte is successful the WBC can still have some "wiggle room" on the purse spit. This is because, their own rules and policies don't demand that a challenger get up to 45% of the split for having "interim champion" status.
And certainly, a dispute of 10-15% of more of a purse split in a proposed Fury-Whyte bout represents several million dollars.
Now, we wait for what the ruling is and whether Fury has to fight Whyte next, at all?