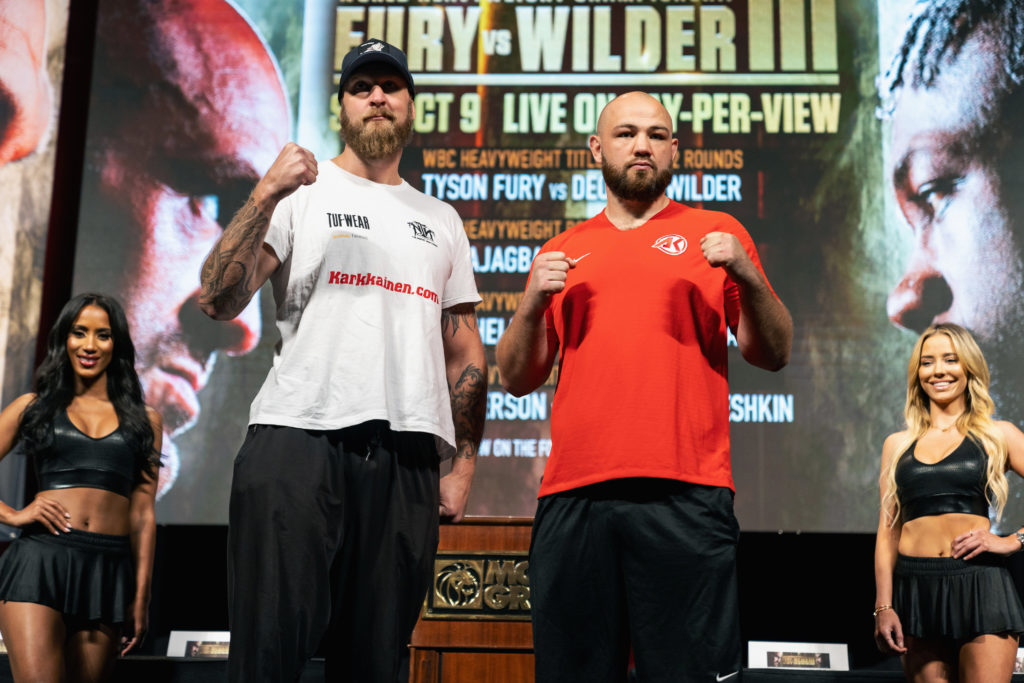 News
Don't Call Robert Helenius The Underdog!
Don't Call Robert Helenius The Underdog!
Robert Helenius gets to repeat history Saturday night, when he faces Adam Kownacki on the Heavyweight undercard leading to Tyson Fury taking on Deontay Wilder for the third time.
Just don't tell Helenius that he is the "B-side" in this contest.
Check out our latest episode of the "Big Fight Weekend" podcast as we are joined by the "TC Martin Show" out of Las Vegas, TC Martin to discuss Fury Wilder III and the undercard!
Speaking at the final presser for yesterday, Helenius turned back any underdog talk when asked about that notion against Kownacki.
"I don't see myself as an underdog, so I don't know what you're talking about," Helenius warned at the press conference Thursday when asked by Crystina Poncher.
"I've never seen myself that way. I know what I can do in the ring, and I'm planning to do it again, just like in the first fight."
As Poncher noted to me yesterday, Guess he's not a betting man as most sportsbooks have him as of this writing about a 2 1/2 underdog at most sportsbooks. Helenius isn't hearing this banter because he won their first meeting in an empathic fashion in March 2020 at the Barclays Center, which at the time was a massive KO upset of the then-undefeated Kownacki.
Guess he's not a betting man 😉🤣

— Crystina Poncher (@CrystinaPoncher) October 7, 2021
Kownacki Vows To Correct His Last Effort Out
Kownacki, speaking yesterday, said he goofed up and won't make the same mistake this time out.
"I got reckless in our first fight. I wasn't listening to my coach like I should have. I needed to use my jab a lot more," Kownacki said.
So what will change this time out will depend on how both have done during this pandemic layoff. It's been, as mentioned, since last March since both have had any in-ring action. Kownacki knows this is a "must-win" contest.
"This means everything to me. I've been training very hard for this fight. It's do or die for me. I have to prove that the last fight was an accident and that it won't happen again," Kownacki noted.