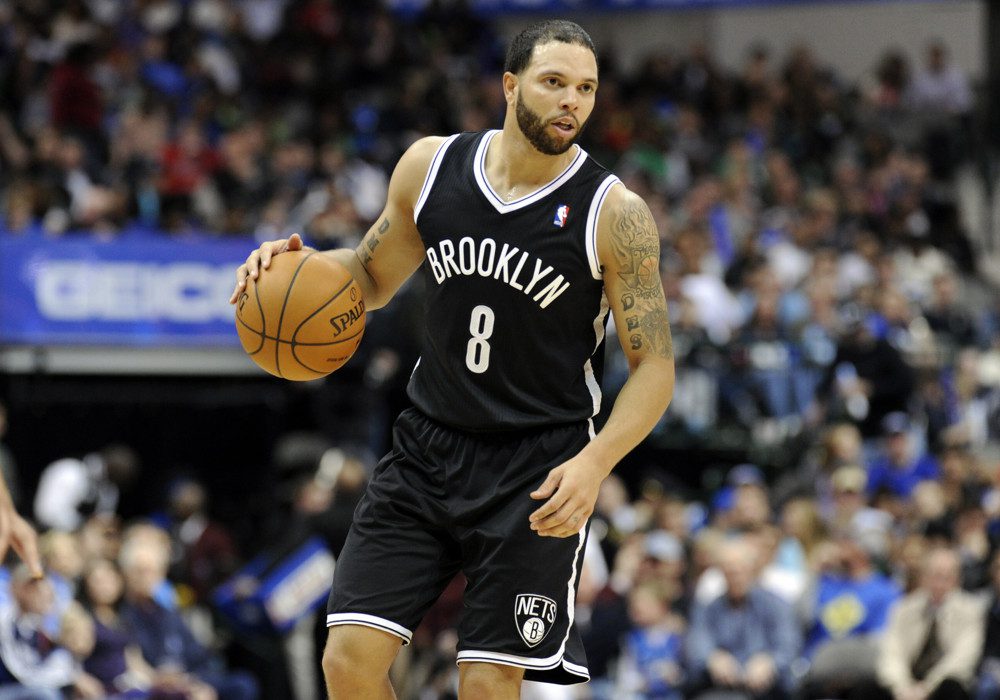 News
Deron Williams On Fighting Frank Gore- "You Miss Competing"
Deron Williams On Fighting Frank Gore- "You Miss Competing"
On Tuesday afternoon Showtime held a press conference for an intriguing under card fight on the Jake Paul-Tommy Fury slate to be between former NBA All-Star Guard Deron Williams and former NFL running back legend, Frank Gore.
And for the hoops star Williams made it clear why several years after retiring from pro basketball, he's choosing to box,
.@DeronWilliams & @frankgore make their professional heavyweight boxing debuts 12.18 on @ShowtimeBoxing PPV 💥#WilliamsGore #PaulFury pic.twitter.com/phJ28eVlwJ

— SHOWTIME SPORTS (@SHOsports) November 17, 2021
" It was always in the back of my mind and I've always stayed in shape and stayed training. I got a call from Nakisa (Bidarian) who I hadn't talked to in five years and he said Frank Gore was training and looking for an opponent, and I felt like it was a great opportunity. I felt like if I didn't take it I'd be kicking myself for the rest of my life," Williams told the New York media Tuesday.
"Frank looks good. If I'm going to do a fight I'd rather do it with someone who is capable and who has been training. The man is tough, there's no doubt about that. Anyone who can take that many snaps in the NFL has to be tough. It's a good challenge for me and something that I can check off the bucket list.
It's getting out of your comfort zone and it's a different feeling. Basketball, and football for him, we're comfortable with that work. It's learning to get hit in the face and being OK with it. It's just a new challenge. I've been retired for four years now. You just miss competing. You miss having something to train for."
For his part, the NFL's third all time leading rusher made clear that he's been seriously contemplating boxing for years, as well,
"l have always loved boxing. I've been training since 2005. I was doing it because it would save my legs since I play running back. I just fell in love with it, how hard it was and I'm very competitive.
I'm happy to be here and I respect Deron. He's coming from the NBA and I always say any man who gets into the ring has got to be different. I don't care what sport you play. I'm training my behind off for December 18." 
The scheduled four round Heavyweight bout on the JakePaul-Tommy Fury undercard December 18th in Tampa, FL,  is the pro boxing debut of both men. Williams has been training previously as an MMA fighter, while Gore is a natural attraction in the state of Florida, as he's from Miami and was a collegiate superstar at "The U" before becoming a dominant NFL back.