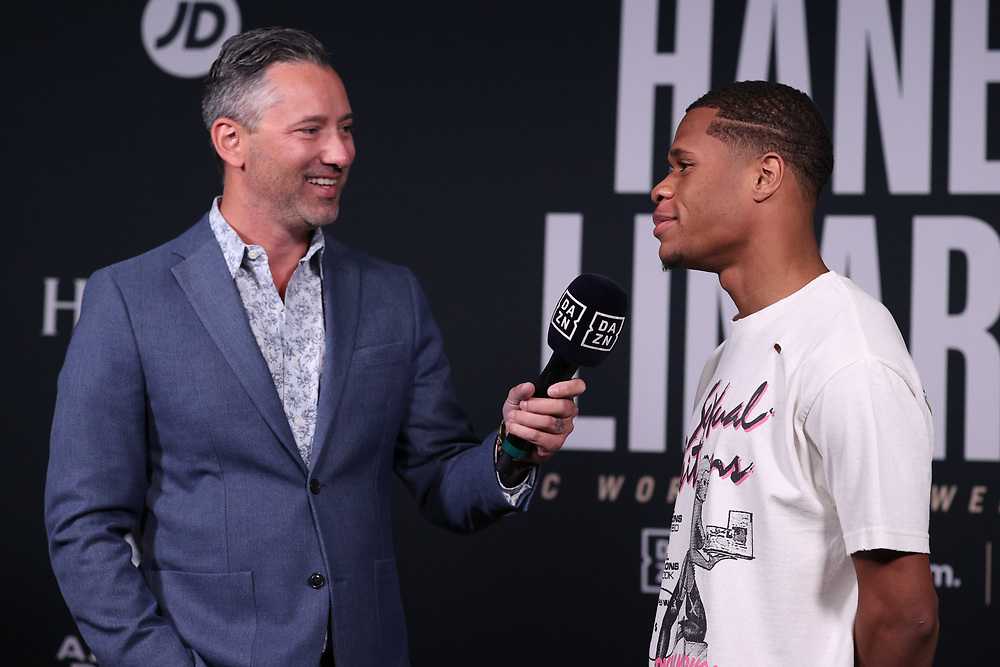 News
DAZN's Grisham On Calling Canelo-Golovkin- "I Am Amped!"
DAZN's Grisham On Calling Canelo-Golovkin- "I Am Amped!"
What will happen Saturday night at T-Mobile Arena in Las Vegas as Canelo Alvarez battles Gennadiy Golovkin for a third time and this time for the undisputed super middleweight titles? That remains to be seen. However, for DAZN play by play broadcaster Todd Grisham, he can't wait for the first bell to ring.
This will be the fifth Canelo fight Grisham will have worked for DAZN along with Sergio "Latin Snake" Mora and Chris Mannix in the last two years.. This, as Alvarez battles his rival Triple G on DAZN pay per view. And, Grisham always looks forward to these kind of events,
Coming up Saturday night in Vegas it's arguably biggest fight of year #CaneloGGG3 & my guy @Grishamfight calls it for @DAZNBoxing HEAR what he says he thinks it'll be like in arena, etc.? @paulsen_smw @announcerskeds @TheLatinSnake_

🎧🥊🔥 Full Convo: https://t.co/UZExO5SyyW pic.twitter.com/TxEQDzm9PD

— TJ Rives (@BucSidelineGuy) September 16, 2022
"I am AMPED, as you can tell," Grisham told us as part of our Big Fight Weekend Preview coverage. "As you can see with the world of boxing, you don't ever seem to get these fights…This is a fight the fans have been clamoring for. 
I'm glad that it's not quite past it's expiration date. Though it was close. And, as you can see by the odds, a lot of people think that Canelo is going to handle business."
It's not all positives for the 168 lb. king Alvarez (57-2-2) at the moment. This after he suffered just his second pro loss, and first in 9 years, when Russian WBA light heavyweight champ Dmitry Bivol out boxed him for a 12 round decision in Las Vegas in May. Canelo did exercise his rematch clause to fight Bivol again, but has chosen to stay with the original plan to fight GGG in September after Bivol.
This is no small part because the Golovkin fight is much more lucrative for all involved, as GGG is regarded as one of the top 2-3 middleweight champs of all-time. And, he and Canelo fought two dramatic fights a year apart with the first one being declared a draw and Alvarez getting the second win by narrow decision.
And, Golovkin (42-1-1) has recovered from that loss to Alvarez to win both the IBF and WBA world titles at 160 lb., including his TKO win in April over Ryota Murata in Japan. However, he'll move up to fight Alvarez at super middleweights for all the belts in September.
Still, it's "Mexican Independence Day Weekend" and Las Vegas will be buzzing when we reach Saturday night.
And, Grisham and his colleagues will bring it to the U.S. PPV audience through DAZN.
Hear our full conversation by clicking this link below,