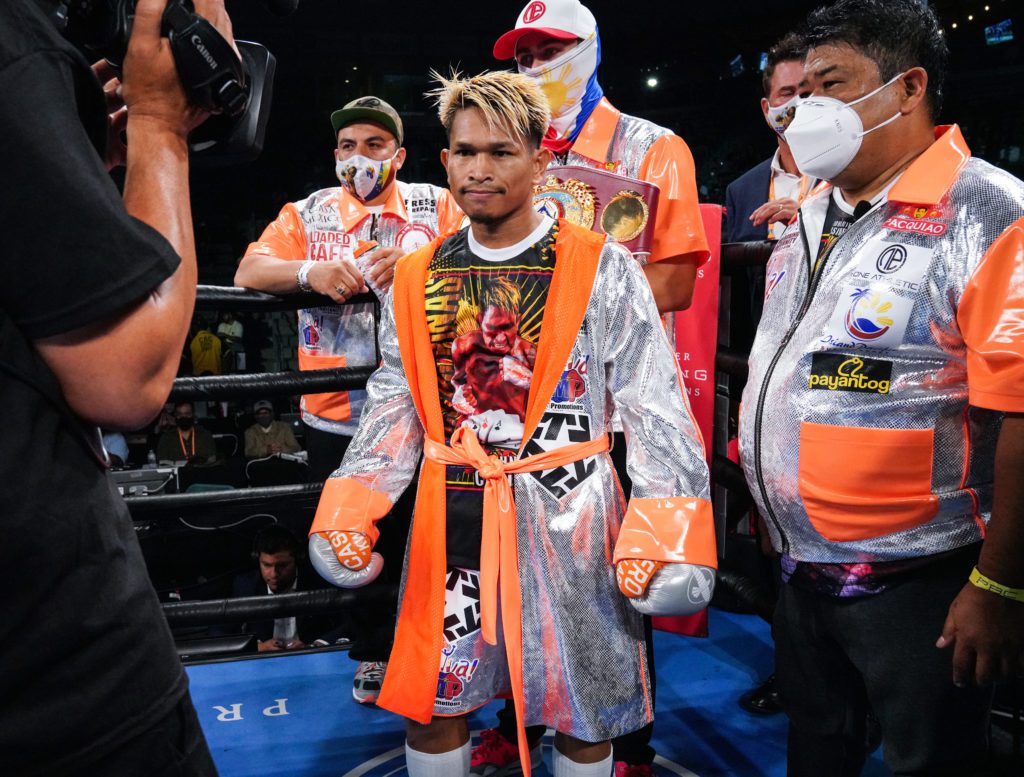 News
With Casimero Out Paul Butler Will Face Sultan For WBO Title
With Casimero Out Paul Butler Will Face Sultan For WBO Title
John Riel Casimero will not be permitted to defend his WBO bantamweight title against mandatory challenger and former titlist Paul Butler in a fight rescheduled from Dec. 11 in Dubai to Saturday at the M&S Bank Arena in Liverpool, England.
Instead, Butler will face late replacement and former junior bantamweight title challenger Jonas Sultan for the vacant WBO interim title in the new main event of the Probellum card while Casimero has been ordered by the WBO to "show cause" as to why he should not stripped.
BREAKING: Jonas Sultan steps in on short notice to face Paul Butler for the interim WBO world bantamweight championship!

Full story 👉 https://t.co/qSd53tjiVm pic.twitter.com/UFWIVVNqln

— Probellum (@probellum) April 20, 2022
On Tuesday, the WBO notified Casimero manager Egis Klimas that it had received word from the British Boxing Board of Control, which regulates boxing in the United Kingdom, that Casimero was found to be using a sauna in an effort to cut weight, which is against the BBBofC's medical guidelines, and that he would, therefore, not be permitted to fight.
"Furthermore, the BBBofC indicated that Casimero has completed two weight checks since arriving in U.K. and these proceedings have shown an alarming reduction in weight of 10 pounds in only three days," the WBO letter to Klimas said. "Lastly, the Board informed the WBO that this is not the first time Casimero has attempted rapid weight loss prior to a bout and is reported he attended the hospital due to the related effects."
With Casimero (31-4, 21 KOs), 33, of the Philippines, out of the fight, he also likely will be stripped because when the fight with Butler was postponed in December — because Casimero dropped out at the last minute because he had to go to the hospital due to gastritis — the WBO allowed Butler promoter Probellum, which had won the promotional rights in a purse bid, to reschedule the bout under specific guidelines.
The WBO said that the fight could be rescheduled but that if Casimero "does not attend for any reason whatsoever the official weigh-in for his bout against Butler" the title would be declared vacant. The WBO also said that if Casimero was injured or was unable to participate in the bout "for any reason whatsoever," the title would be vacated.
In it's ruling on Tuesday, the WBO also pointed out that Casimero has not made a mandatory defense in the 28 months since winning the 118-pound title and "therefore, Casimero is in clear violation" of WBO rules.
So, while giving Casimero 48 hours to "show cause" why he should not stripped, the WBO also approved Sultan (18-5, 11 KOs), 31, of the Philippines, to fight Butler (33-2, 15 KOs), 33, of England, for the interim belt on Saturday.