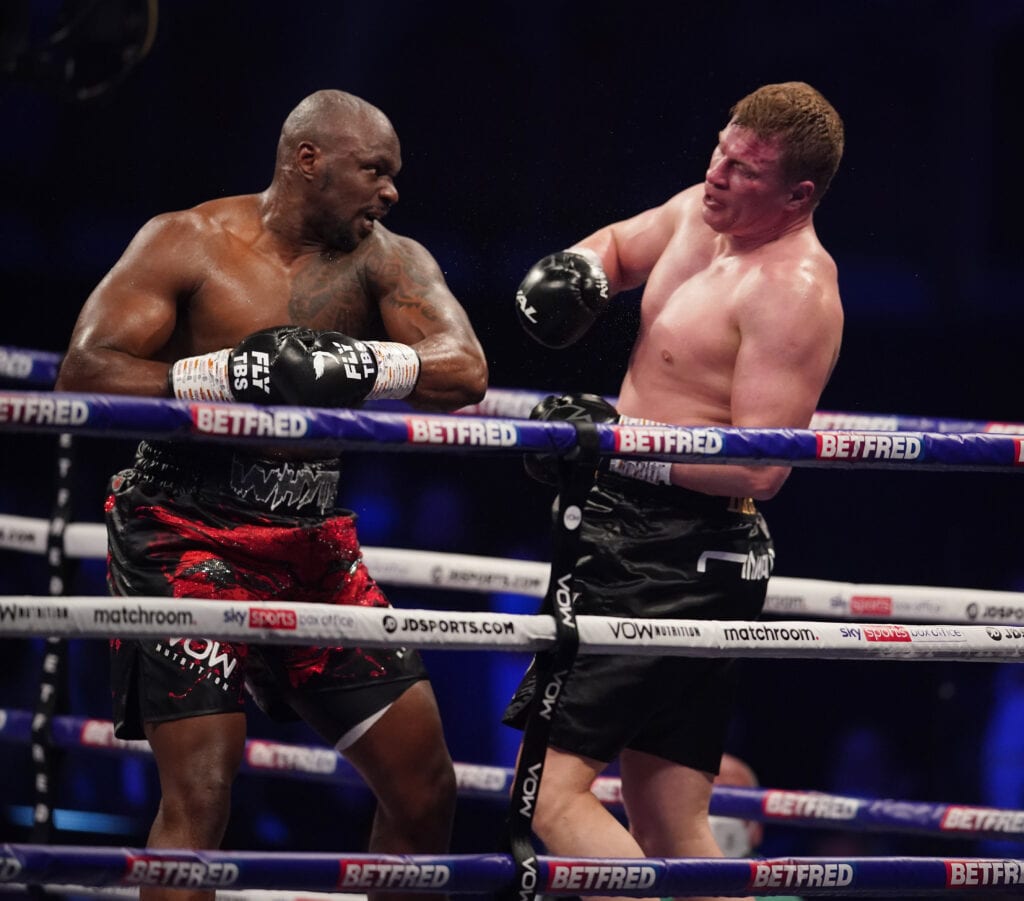 News
Whyte Enacts Revenge On Povetkin
Whyte Enacts Revenge On Povetkin
The Rock in Gibraltar's Rumble had a rematch of Heavyweights in the main event where Alexander Povetkin and Dillian Whyte faced off. And, the Englishman Whyte got his revenge with a fourth-round stoppage.
The official time of the stoppage of the rematch was 2:39  in the fourth round.
The contest that aired on the streaming service DAZN in the United States was delayed for several reasons. Originally, it was set to take place in November was pushed back, when Povetkin had caught COVID 19 and had to be hospitalized. Another delay was looking for a venue that could hold the event outside of the United Kingdom, which landed this fight on Gibraltar for some form of entitlement in rankings of the World Boxing Council (WBC).
I wrote this week that the challenger Whyte despite being a favorite by the bookmakers coming to this fight, had a slim chance of gathering revenge on Povetkin. With talk of the career of Whyte on the line, he fought like a man who needed to change that course.
THE BODY SNATCHER ? pic.twitter.com/vBu7xjmp9a

— DAZN Boxing (@DAZNBoxing) March 27, 2021
Once the bell rang, the familiar territory was continued, as they left off as Whyte staggered Povetkin early, and this fight looked to be shorter than ring walks in the first round. Povetkin recovered, but this was a similar start that Whyte had in the first fight.
The second round of this fight was more of the same as Povetkin seemed to have issues keeping balanced with the broadcast mentioning a "Bambi on Ice" look.  The third round saw Whyte rocked Povetkin with a right that saw him stunned but was definitely awoken by it. Whyte spent the opening of this fight looking like he was loading up, but Povetkin wasn't hitting the deck early on in this fight.
The fourth round started with both fighters opening-up, but as the round closed, Whyte caught Povetkin with a right that sent him flying across the ring, followed by a big left and down to the canvas. Povetkin got up before the ten count, but was staggering, and the ref waived this one over.
Whyte wins and is now again the WBC interim heavyweight title, whatever that means and something he had before he lost to Povetkin last August. The top of the heavyweight division is in limbo as they are all waiting on Tyson Fury, Anthony Joshua, and Deontay Wilder  in the where we go from here department. But tonight, Whyte got his payback.