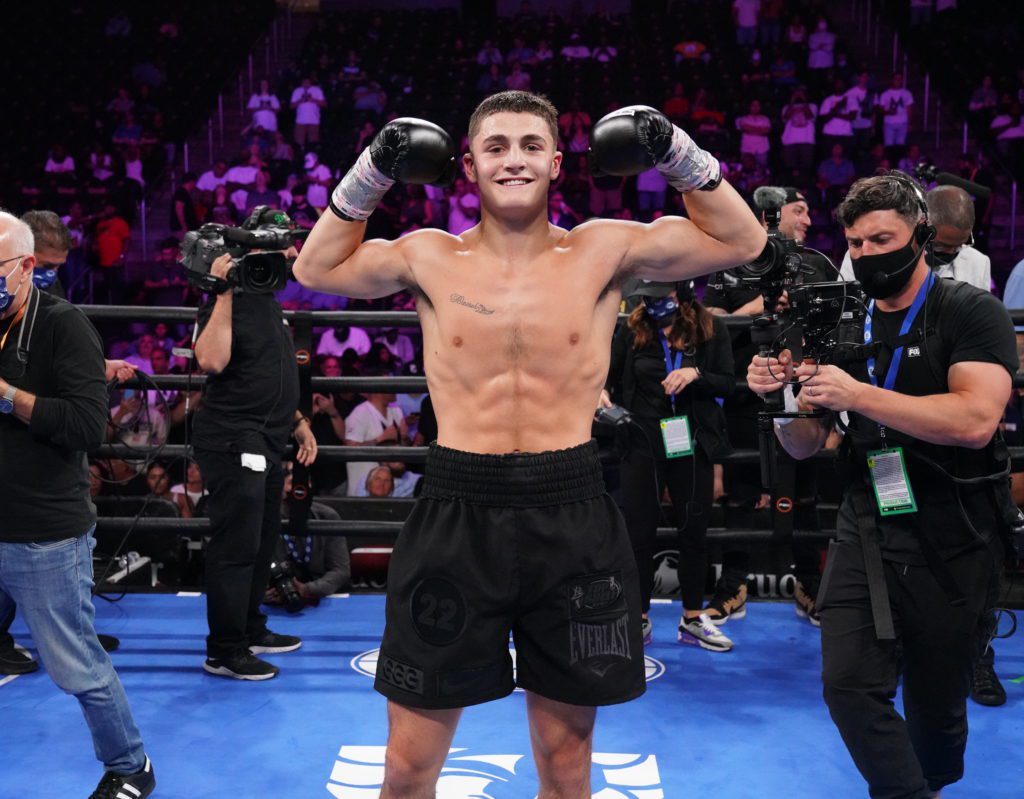 News
Vito Mielnicki Jr Punches Christmas Night
Vito Mielnicki Jr Punches Christmas Night
The holiday season is upon us once again, and Premie Boxing Champions has graced us with another present in the form of Vito Mielnicki Jr. as he headlines the latest card airing on Fox Saturday night.
Check out the latest Big Fight Weekend Podcast where we speak on this fight, as well as, with Peter Blake of "The Sports Web" as a longtime friend went viral covering this past weekend's Jake Paul and Tyron Wooley contest.
Mielnicki Jr. (9-1, 6 KOs) will have his 2nd hometown fight as the Roseland native fights down the road at the Prudential Center in Newark that will air on Fox Christmas night in the United States. He challenges Nicholas DeLomba (16-3, 5 KOs), coming off a wide points loss to Richardson Hitchins back in February. Those looking to add a little short-term investment into their stocking need to know ahead of time that a Christmas Miracle will be dubbed if Delomba wins here.
Rising welterweight prospect @VitoMielnickiJr breaks down his Christmas Day matchup against Nicholas DeLomba, and how bringing in @HeIsRichardson will help him dominate.

Listen to Vito on the #PBCPodcast today: https://t.co/4tJ6x1ksJA pic.twitter.com/XqxihBEPJJ

— Premier Boxing Champions (@premierboxing) December 23, 2021
"We're ready to put on a show for everyone on Christmas. This is going to be a great gift for everyone. We're going to give you a great night of action," Mielnicki said at the press conference earlier this week."This is a dream come true for me. There's no other way I'd rather spend Christmas. I'm living the dream at 19-years-old. I can't wait to perform in front of a huge audience on FOX.
But it is possible Mielnicki lost earlier in the year to James Martin, and while that rematch isn't looking close, we have a chance to see what has been groomed for a TV-ready fighter, like it or not on these nationally televised cards. Speaking of like it or not, Joey Spencer, another young prospect often paired on these PBC events, will co-main the event as he takes on Limberth Ponce.
Last Christmas from PBC, we got a bag of coal with these "favorable opposition" matchups. These play out the same on paper but should be worth a peep for however long the fights Saturday night take.