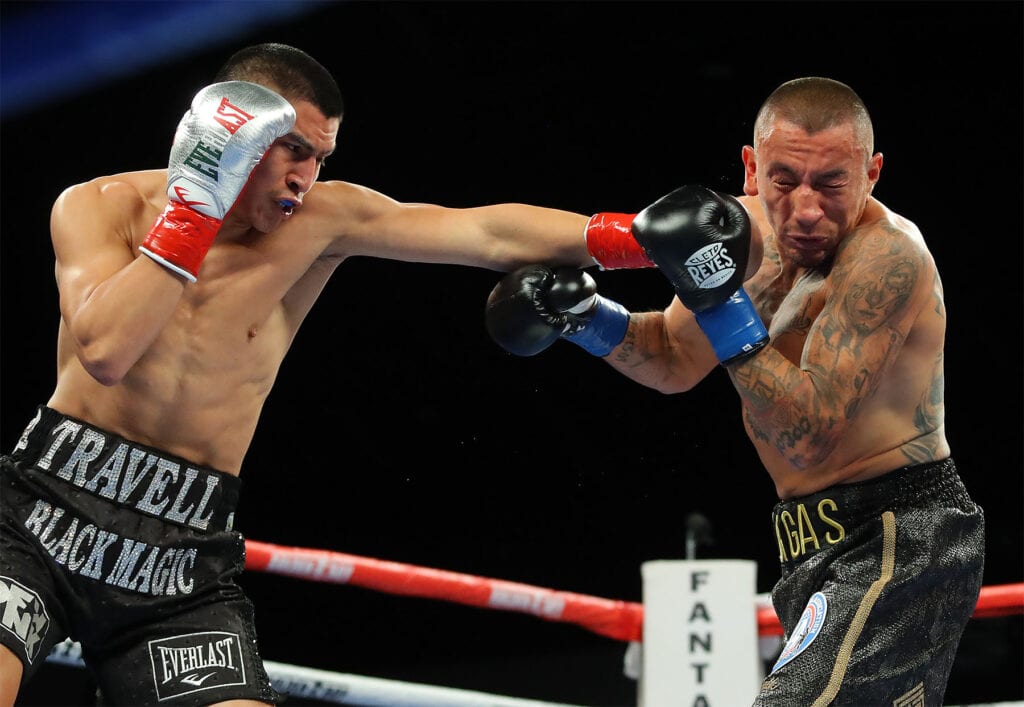 News
Vergil Oritz Headlines Three Prominent Fight Card Saturday
Vergil Oritz Headlines Three Prominent Fight Card Saturday
A triple-header of fight cards from Russia to London to Fort Worth Texas will fill up an entertaining Saturday. And, it features names like Artur Beterbiev,  Krzysztof Glowacki, and Vergil Ortiz.
So, we chose to preview all of these bouts, as part of our "Big Fight Weekend" preview podcast. Guests Marquis John, Sr writer of BigFightWeekend.com and Carlos Toro of "Fight Game Media" both stopped by to give insight and analysis,
Powered by RedCircle
First, the guys discussed the passing of Middleweight Hall of Fame Legend, Marvelous Marvin Hagler. The former undisputed champion at 160 lb. for 12 consecutive title defenses in the 1980s died unexpectedly last weekend at age 66.
What about the controversy surrounding his death and whether or not it it was related to Covid-19 illness? Does the public have a right to know vs. Hagler, who had largely become a private figure, and his family maintaining privacy?
The guys also recapped the controversial, and even comedic, decision in the Unified Super Flyweight World Title fight last weekend in Texas. That's, as Juan Francisco Estrada defeat Roman "Chocolatito" Gonzalez by a controversial split decision. Estrada was given the nod, but one judge giving him nine rounds of a fight that was razor thin is ridiculous, especially, when Chocolatito clearly won the 11th and 12 rounds that he didn't give him.
Then, the guys move on to the previews of the fights, which include Beterbiev defending his WBC/IBF Light Heavyweight Championships against the lightly regarded Adam Deines on Saturday afternoon, U.S. time from Russia. Beterbiev has had to delay this title defense due to contraction Covid-19 himself and it is the first time that he has ever fought as a professional in his home country of Russia.
Beterbiev lives and trains in Quebec Canada most of the time, but this bout is being viewed as a homecoming for him.
A WBO Cruiserweight Championship fight is also for Saturday evening in London and on DAZN streaming in the USA with the Polish veteran, Glowacki trying to gain the vacant the title against Lawrence Okoli of England. Marquis and Carlos have their opinions about that fight, as well.
The guys close things out by discussing Welterweight, unbeaten rising Star, Vergil Ortiz, back in the ring Saturday night in Fort Worth Texas.
The Texan puts his 16 – o record on the line against former 140 lb. world champion, Maurice Hooker. Ortiz has scored 16 consecutive knockouts to start his career, but Hooker at 37 – 1 – 3 will be his toughest test to date.
Will the big punching Ortiz's KO Street continue and could it lead to a title fight with Terence Crawford coming later in 2021, etc.? Our guests give their opinions there, as well.
All is part of the big fight and make sure to subscribe on Apple podcast, Spotify, Google podcasts, Etc!