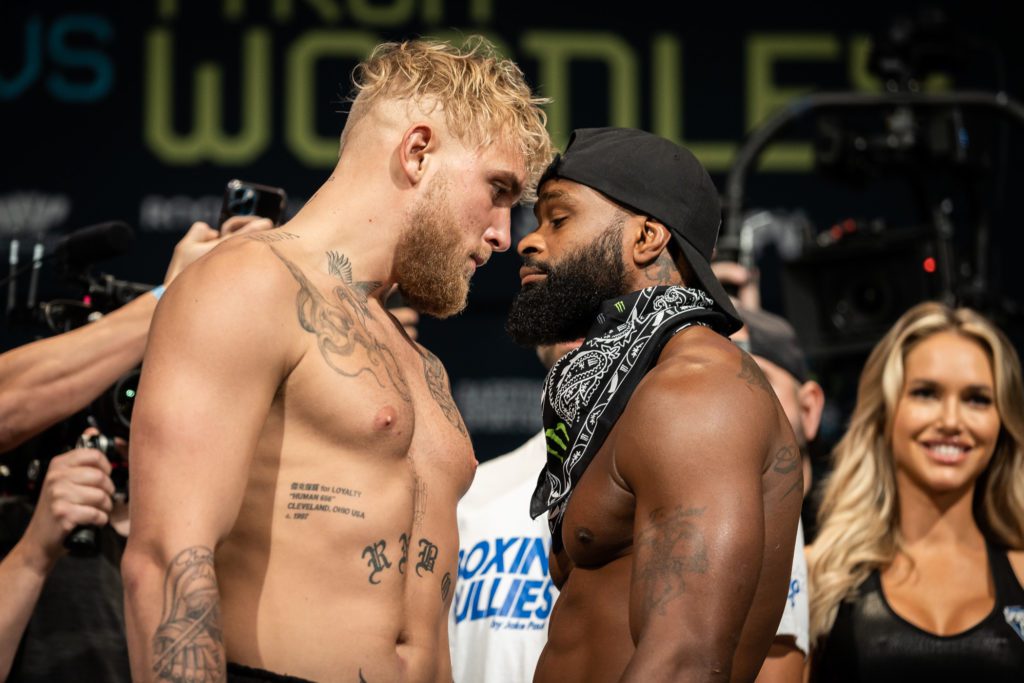 News
Three Things I'm Looking For Jake Paul-Tyron Woodley PPV 8-29
Three Things I'm Looking For Jake Paul-Tyron Woodley PPV 8-29
We got tonight to close out August fights in the United States and a fight card or is it a circus? Which part is what I am here for. And, now it's the three things, I'm looking forward to tonight from the Paul-Woodley PPV at the Rocket Mortgage Arena in Cleveland, Ohio.
A hot crowd for the undercard.
The build up leading to this fight for the main event on SHOWTIME pay per view involves a Youtube star in Jake Paul and a former UFC champion in Tyron Wooley. Not my cup of tea or my slice of pizza, but the undercard has fighters thankfully who are some of the best from the DiBella Entertainment stable. They said Saturday,
"Tomorrow night, Amanda Serrano will fight on the biggest stage of her professional career thus far, and she has earned it. Amanda is one of the best fighters in the world, period, and she deserves this opportunity," said Lou DiBella, President of DiBella Entertainment said about his stable in action.
"Ivan Baranchyk is one of the most exciting fighters on the planet, in the vein of Arturo Gatti, and tomorrow night 'The Beast' will once again electrify the building. Cleveland's Charles Conwell is one of the biggest talents in the junior middleweight division, so hometown fans will want to arrive early to catch his performance. Thank you to SHOWTIME and Jake Paul for helping to put these elite fighters on such a great platform to display their talent.
We'll see now they all fare.
Hear more of our preview of the Paul-Woodley PPV on our "Big Fight Weekend Podcast" with Dan Canobbio of "Inside Boxing Live" joining us. Click below,
As for one of the top women's stars, Amanda Seranno
One of the best female fighters in the world is in action and has a chance to pick up another belt in the process in the co-main event billing tonight. While this isn't getting us any closer to a mega-bout with Katie Taylor, it is a big stage for Seranno to add another belt for her collection.
Does the Paul Brother's "circus" end tonight?
We've joked on the Big Fight Weekend Podcast about this being "the con" and at some point, that will end. Will it end by a UFC fighter who on fight night will be the smaller man with less boxing ability? Not likely but this is why I'll watch this car accident to find out.