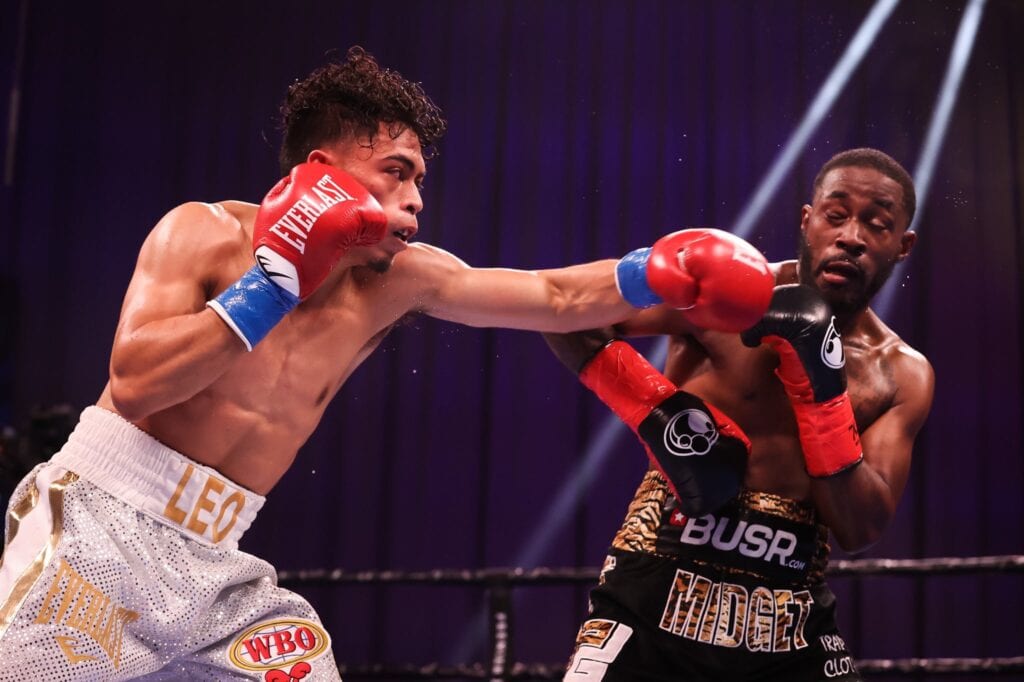 News
Showtime- PBC Saturday return had decent audience
Showtime- PBC Saturday return had decent audience
The ratings are out for Premier Boxing Champions and Showtime premium cables returned to televising the sport for the first time in four months last Saturday night. And the audience numbers are probably best described as "decent."
First, Mike Coppinger, insider for The Athletic, tweeted that the Showtime card airing from the Mohegan Sun Casino in Connecticut
Showtime Boxing returned on Saturday with a three-hour, 21 minute broadcast headlined by Angelo Leo vs. Tramaine Williams. The time block from 11:12 to 12:21 delivered its highest average rating: 150,000 P2+ viewers. 108K of those viewers came from the 55+ category.

— Mike Coppinger (@MikeCoppinger) August 4, 2020
As expected, the peak of the broadcast was during the main event for the WBO Junior Featherweight Championship, which was won by Angelo Leo on a 12 round unanimous decision over Tremaine Williams.
Now, the first rule of comparison is that Showtime premium cable is different than regular cable television in the U.S. And, that's where PBC has had broadcasted on Fox Sports 1 cable or Top Rank boxing has had broadcasts on ESPN.
Showtime requires a separate monthly subscription for sometimes as much as $14.99 additional, depending on your service. In other words, if you weren't paying the additional premium cable fee you weren't able to see Saturday night's PBC fight card.
Now, for the audience comparison, Top Rank Boxing main events on ESPN in June and July were averaging in the neighborhood of 600,000 fans watching. But again you weren't having to pay an additional cable fee on top of your subscription to see it.
So, of course, that number would be higher.
Showtime and Premier Boxing Champions will be back with another fight card at the Mohegan Sun on August 15th. That's, when WBC Super Middleweight champion, David Benavidez, will make the latest defense of his title against Roamer Angulo.
Showtime is eventually building to a split doubleheader Pay-per-view on September 19th when brothers Jermall and Jermell Charlo will both defend their World championships in separate main event title fights. The network and PBC will also have a Pay-per-view for the WBA Lghtweight championship fight in October between unbeaten rising star, Gervonta Davis and three division world champion, Leo Santa Cruz.
Those fights will be a separate and much larger charge of at $39.95 and probably greater, that will be in addition to the Showtime subscription price.
It will definitely be a test in these uncertain Covid 19/tough economic times, to see if the public will still buy those fights at a PPV price.