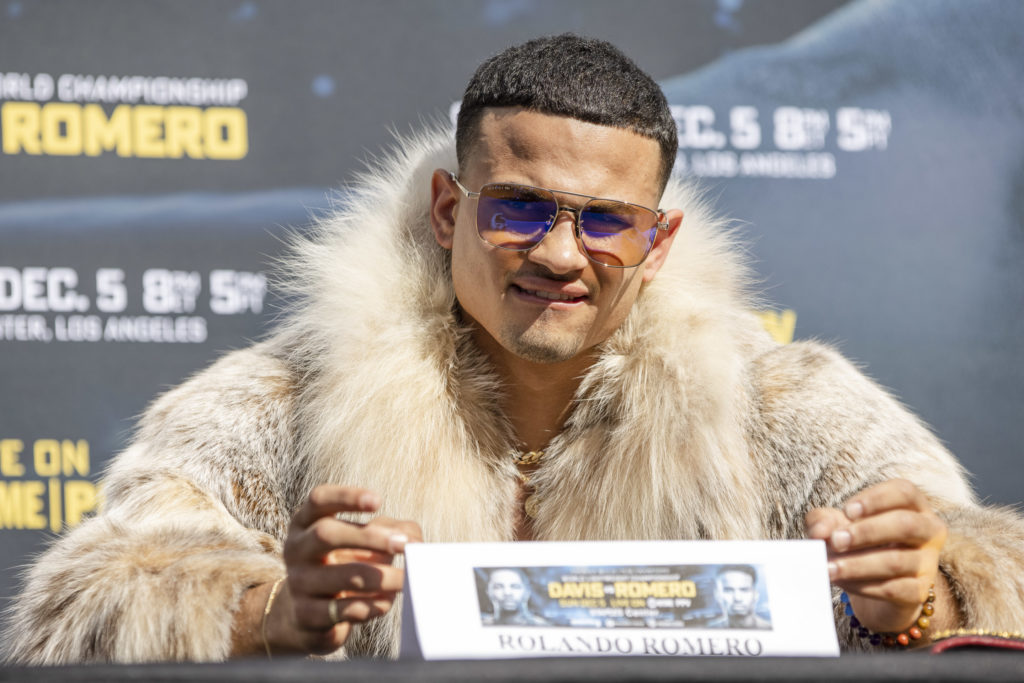 News
Rolly Romero Pulled From Showtime Tank Davis PPV Fight
Rolly Romero Pulled From Showtime Tank Davis PPV Fight
What appeared to be inevitable regarding the doubtful status of Lightweight contender Rolando "Rolly" Romero and his world title challenge of WBA 135 lb. champ Gervonta Davis in December was confirmed Monday afternoon. He won't be fighting Davis due to allegations of sexual assault from multiple women.
First, Romero confirmed the news on social media that he is out as Davis' opponent for the bout scheduled for December 5th at Staples Center in Los Angeles,
View this post on Instagram
"Although the allegations against me are totally false and I will prove that through the legal system, I agree that it is in the best interest of everyone involved that I not participate in the upcoming pay-per-view event," Romero wrote. "After clearing my name I will return to the ring as soon as possible."
The Las Vegas native Romero, 14-0, 12 KOs, is facing allegations from several women of possible sexual misconduct. The Henderson, NV, police department confirmed to ESPN's Mike Coppinger that there is a specific investigation of Romero from a woman that came forward on Friday to file an incident report.
The department spokesperson could not elaborate on the ongoing investigation, but the woman, 24 year old Izabel Zambrano, took to Twitter on Thursday first, to detail her allegations and then she also talked with SI.com and DAZN's boxing insider, Chris Mannix about what she says happened to her in 2019.
From that interview,
"It just seemed like he was everywhere, I went to YouTube to turn on a video [for] my daughter, I see a video of him (Romero). I go on Twitter, I see a video of him. I go on Facebook, I see a video of him. I turn on the TV … I didn't realize I had PTSD from that night. I was so confused and so ashamed that I had put myself in a position like that. Now, I'm very triggered by what happened. I can no longer sit and bottle it up while he gets to live this life and be glorified and no one's voice is heard." 
Zambrano further said she was embarrassed and scared to come forward until now.
It's important to note that these are allegations from Zambrano and Romero has yet to be charged with anything. Still, the public furor it was causing locally, including more potential accusers in Las Vegas and for the promotion of the Davis bout made it a matter of time for him to have to be replaced.
To that end, Coppinger confirmed that it will be Mexican contender Isaac Cruz, 23-1-1, who will now slide in to fight the unbeaten three division world champ Davis on the PPV.
Cruz was last in the ring in a June in a win over Francisco Vargas.
As for "Tank" Davis, he's one of the top draws in the lower weight classes in all of boxing. He last fought in June, as well, with a TKO in Atlanta over Mario Barrios in a Jr. Welterweight battle. Davis, 25-0 with 24 KOs, will move back down to defend a lesser version of the WBA Lightweight title, as Teofimo Lopez owns the "world" championship.