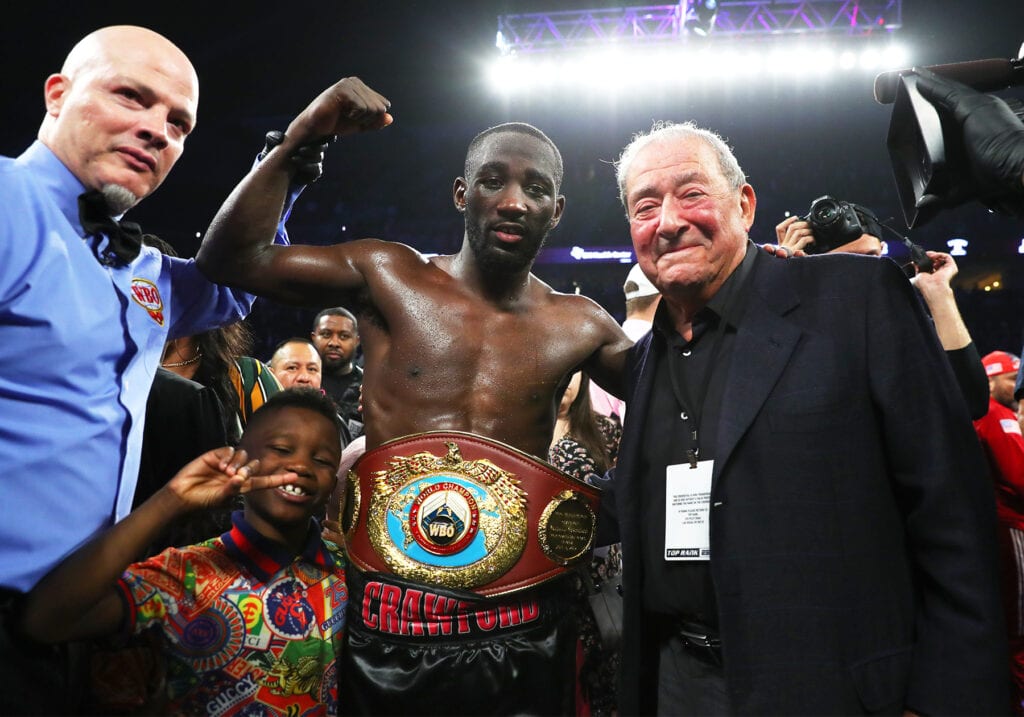 News
Report- Top Rank Secured Crawford-Porter Fight Without Purse Bid
Report- Top Rank Secured Crawford-Porter Fight Without Purse Bid
With yet another deadline looming for Tuesday mid-day to either get the deal done or have the WBO proceed to a "blind purse bid" for their Welterweight World Title fight between Terence Crawford and Shawn Porter, Top Rank Boxing has apparently confirmed their deal first.
Kevin Iole of Yahoo Sports reported late morning Eastern time that he's learned from a Top Rank official that the deal has been struck by them for the Crawford-Porter fight to happen November 20th, likely in Las Vegas,
Top Rank's @CarlMoretti said the Crawford-Porter purse bid has been canceled. TR and PBC have come to a deal. Crawford and Porter will fight on Nov. 20 at Mandalay Bay in Las Vegas. Story to come on @YahooSports

— Kevin Iole (@KevinI) September 14, 2021
The report follows the educated speculation that Top Rank would not allow the fight to go to the blind bidding process that was to have been revealed by the WBO live on social media Tuesday from their Puerto Rican headquarters.
As we have written repeatedly, the proposed Crawford-Porter bout has been in discussion, including by the fighters, since June. That's when the former WBC champ Porter revealed that he had reached out to the 37-0 Crawford about the two of them fighting each other next.
Boxing insider Dan Rafael spoke with Crawford's promoter, for now, with Top Rank Boxing, Bob Arum two weeks ago. This with Crawford's deal with the promotion is expected to expire after October, but Arum gave Rafael the details for what will be Crawford's probable final fight for Top Rank,
"We've been talking to the PBC guys without much movement, and (on Tuesday) they suggested that we go along with the extension with the idea that in good faith we will try to work out a deal," Arum said of Premier Boxing Champions, whom TGB Promotions puts on events for. "It's stupid to not work together and get this thing done…
If we do it, we'll do it Nov. 20 at Mandalay Bay in Las Vegas,"  
Arum also cited Top Rank and PBC having also worked together for a joint promotion/broadcast on the previous Tyson Fury-Deontay Wilder WBC Heavyweight Title fight won by Fury in February 2020. Those two are also working together for the Fury-Wilder rematch re-scheduled for October 9th.
And, as for November 20th, that would be two weeks after PBC and Fox Sports will offer the Undisputed Super Middleweight title fight on November 6th between Unified WBC/WBA/WBO titleholder, Canelo Alvarez, and IBF World Champ, Caleb Plant. That will be a PPV and in Las Vegas.