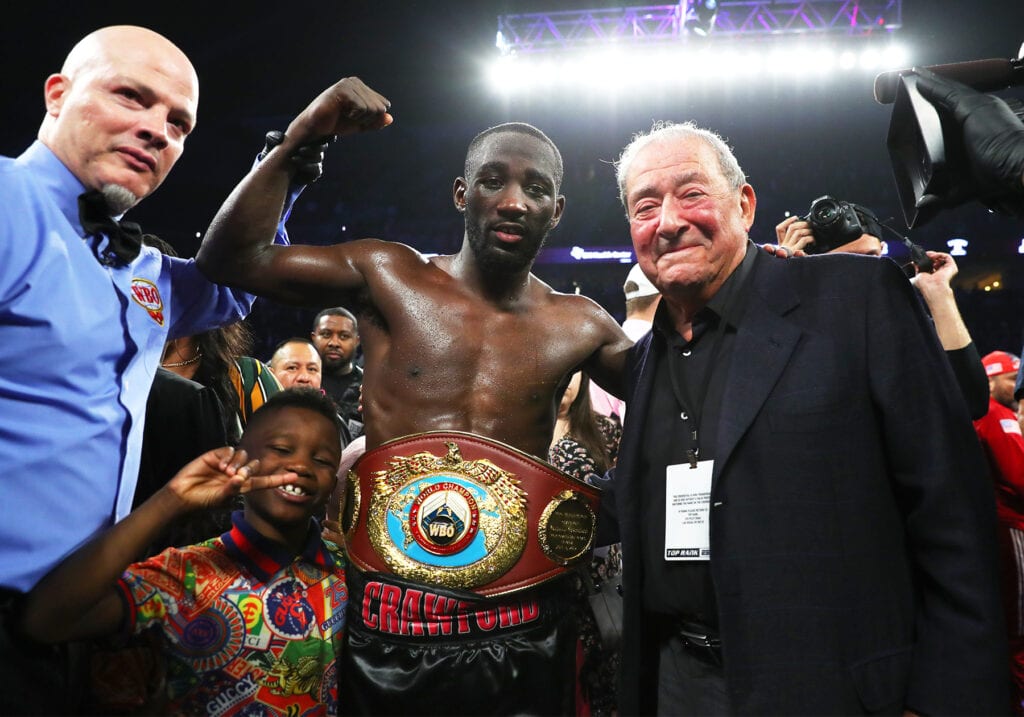 News
Terence Crawford Leaving Top Rank Boxing
Terence Crawford Leaving Top Rank Boxing
When Terence Crawford resigned his deal back in 2018 with Top Rank Boxing, many at the time wondered if he would be able at his point in his career be able to fulfill the prophecy he mentioned about taking over the welterweight division.
"I am the best fighter in the world, hands down. ESPN is the biggest brand in sports, and Top Rank is the biggest promotional company in boxing," Crawford said back in 2018 when he renewed his contract with the promotion. "This was a no-brainer for me and my team. All of the super fights that the world wants to see will happen. Mark my words. Like I've said before, I want all of the champions in the welterweight division."
Fast forward to this past weekend, and the tone of Terence Crawford has changed much like the times as his last fight against Shawn Porter marked the end of a decade-long relationship Crawford had with Top Rank. Crawford resided in this, speaking at arm's length next to Top Rank CEO Bob Arum at the post-conference Saturday night.
"Well, I'm pretty sure my decision is made already," Crawford said at the post-fight press conference Saturday night following his stoppage win over Shawn Porter. "You know, Bob couldn't secure me the (Errol) Spence fight when I was with him. So, how he gonna secure me the Spence fight when I'm not with him? So, you know, I'm moving forward with my career right now, and I wish everybody the best."
Shoutout to everyone that came to support me last night I appreciate the love and support.

— Terence Crawford (@terencecrawford) November 21, 2021
That Spence-Crawford megafight would've been the biggest fight at welterweight had it been made. It still can be, but Crawford himself has already moved on from that battle of 147 supreme. So what is next for the WBO champion from Omaha? We'll find out once he clears his head.
"I don't know," Crawford said about plans. "I'm going to let my little head-butt heal up. And then, you know, we going to go to the drawing board and see what's best for Terence Crawford and his career moving forward."
What do those career plans include? It may involve a move up to 154 pounds as well. One thing that may be forcing this change from Crawford is the notion that his next big fight will be with Josh Taylor after his mandatory defense instead of a Spence or other welterweights. Crawford mentioned leading up to this fight the name of Keith Thurman, another name that was floated around during the pandemic and quickly tossed out.
While Crawford is a promotional free-agent for now, it won't be for long, and we'll see who picks him up next in the upcoming moments.