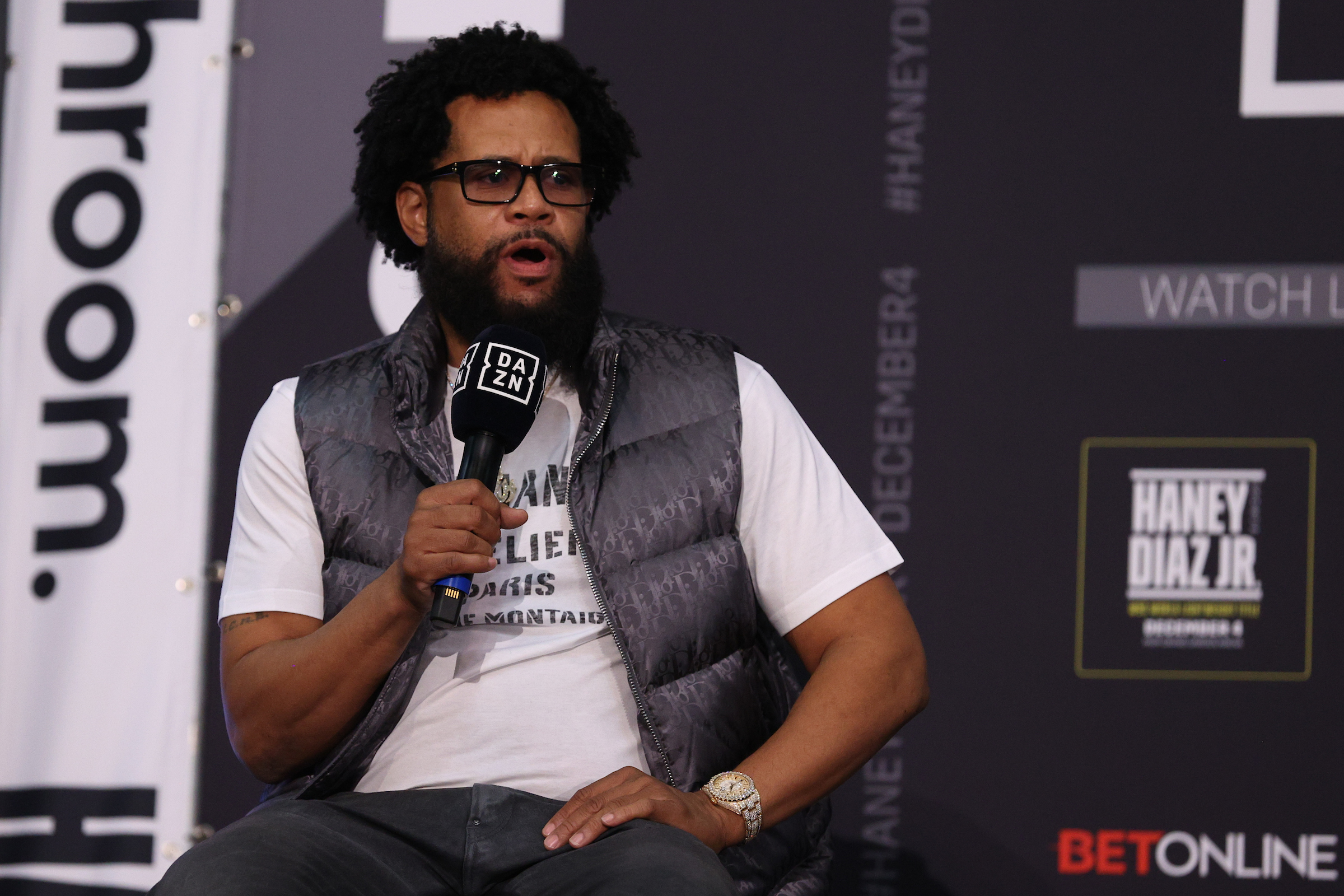 News
Report- Bill Haney Granted Last Minute Visa/Headed To Australia
In a dramatic turn in the saga of whether the father of WBC Lightweight champ Devin Haney would or would not be allowed to be with him in Australia for his undisputed title fight with George Kambosos Sunday afternoon, it appears the answer is yes.
Boxingscene.com's Jake Donovan reported first overnight that the elder Haney, who had been refused a visa to enter the island country due to a previous criminal conviction, has now been granted last minute entry to the country,
Bill Haney Granted Eleventh-Hour Approval For Travel Visa https://t.co/QRJgQw9wxv pic.twitter.com/5LcWsdX3hX

— BoxingScene.com (@boxingscene) June 3, 2022
"The eleventh-hour development leaves a tight window of opportunity, though efforts have been made to secure a flight for the elder Haney to arrive in Australia by Sunday morning in time for Devin Haney's undisputed lightweight championship clash with Sydney's George Kambosos Jr.
Hall of Fame-elected Lou DiBella—who promotes Kambosos and co-promotes Haney along with Top Rank—confirmed that the elder Haney was able to board a flight Friday morning and will arrive in Australia by Saturday evening….
Bill Haney fully intended to travel with his son, only to learn at the time that his visa status was not yet approved. His application was held up due to a review of his drug conviction from nearly 30 years ago, for which he served more than a year in prison.
Australian visa rules state that felons who have served 12 months or more in prison are ineligible to qualify for an ETA (Electronic Travel Authority) or eVisitor visa required for short-term visits. Bill Haney stated in advance his past criminal record in hopes of avoiding this scenario, though the issue remained unresolved until late Thursday evening Pacific time."
Hear Dan Rafael and me discuss and preview Kambosos-Haney on our "Big Fight Weekend Preview Podcast" by clicking play below,
As Dan wrote previously, Haney was set to battle Kambosos with Yoel Judah, a close friend of the Haney family and a noted trainer in his own right, working his corner. He trained his sons as pro fighters, including Zab Judah, who won world titles at junior welterweight and welterweight, where he was the undisputed champion and is close with the Haney's.
Further, Bill Haney, has reportedly been in constant video contact during workouts, etc., with Devin while in Australia prior to the bout.
The 23 year old Haney (27-0, 15 KOs) will take on Kambosos (20-0, 10KOs), who will be defending his WBA/IBF/WBO championships for the first time since winning them off American Teofimo Lopez in New York in November.
The two will battle in the 52,000 seat retractable roof Marvel Stadium in Melbourne Sunday before what will likely be a capacity crowd in one of the biggest fights in the country's history. The bout will be on PPV in Australia and on ESPN live Saturday night in the USA.