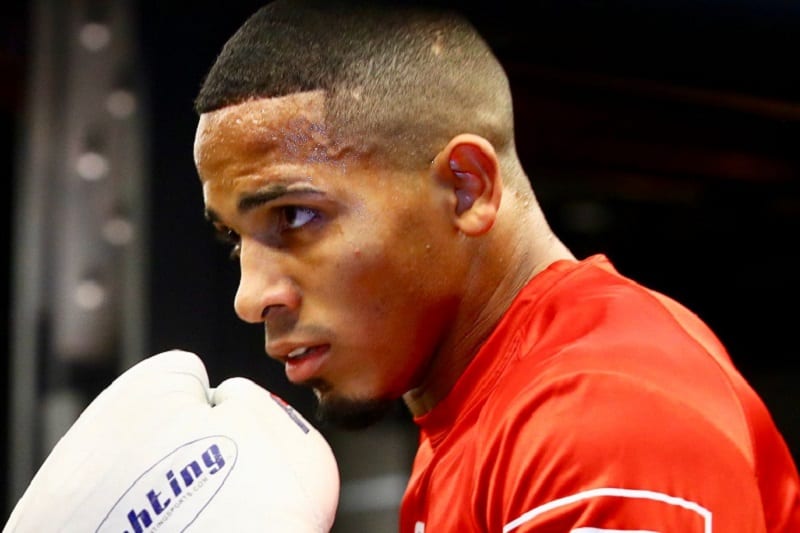 News
Murder Trial Date Set For Felix Verdejo
Murder Trial Date Set For Felix Verdejo
Former top 10 lightweight contender Felix Verdejo jailed since last May on kidnapping and murder charges in Puerto Rico now has a tentative start date for his trial.
On Thursday afternoon, the Puerto Rican newspaper "El Vocero" (The Spokesman) reported on the latest court developments including a scheduled February date,
Detalles aquí https://t.co/q7knIr3Akw

— El Vocero de Puerto Rico (@VoceroPR) May 12, 2022
"Federal judge Pedro Delgado Hernández preliminarily scheduled the start of the trial against former boxer Félix Verdejo Sánchez and his accomplice Luis Cadiz Martínez for February 27, 2023.
During a brief status hearing of the proceedings, held via videoconference format, US Attorney Jonathan Gottfried indicated that they would present 10 to 15 witnesses during the case, but anticipated that perhaps half of them will testify.
When asked by Judge Delgado Hernández, the prosecutor estimated that the trial could last between two and three weeks.
Similarly, prosecutor Gottfried notified that he has been in communication with attorney Jason González Delgado, who was appointed on April 13 as Verdejo Sánchez's legal defender under the federal Criminal Justice Act (CJA). ).
To that effect, the federal prosecutor indicated that they are still in the process of producing a copy of the discovery of evidence for the lawyer, who has only been representing Verdejo for a month. Because González has another trial that will begin in the next few days, he requested a period of 60 days to assess the prosecution's discovery and proceed with negotiations with the public ministry.
In order to mobilize the case, Judge Delgado Hernández proposed a series of dates to complete the proceedings in advance of trial. According to the agenda established by the judge, who clarified, it is not written in stone, the defense will have until October 12 to issue a change of statement, the presentation of motions to suppress evidence must be presented before November 18 and the last hearing in advance to trial will be on February 10.
Meanwhile, Delgado Hernández scheduled a follow-up hearing in this case for August 19."
As we wrote previously, Verdejo had been facing death penalty in connection with the alleged murder of 27 year old mistress, Keishla Rodriguez, who was also reportedly pregnant with his child.
Verdejo had refused to cooperate with investigators in late April about Rodriguez's disappearance, while the frantic search was on for her. Her body was found Saturday May 1st in a lagoon near Carolina, Puerto Rico.
Cadiz, who is a car washer and detailer by trade, apparently became acquainted with Verdejo through washing his vehicles. And, he told authorities that he was asked a couple of weeks prior to Rodriguez's disappearance by the fighter to assist him with his situation with Rodriguez. He also reportedly told authorities about her coming to meet Verdejo on Thursday April 29th.
San Juan investigators went to Verdejo's home Saturday night May 1st and impounded his Dodge Durango SUV for further analysis and investigation into Rodriguez;s death. Video from a police camera on the bridge above the lagoon reportedly shows the Durango SUV on the bridge, leave and then, come back twice over a 30 minute period on that Thursday morning. Cadiz alleged to authorities that Verdejo had strangled and then, dumped Rodriguez's body off the bridge and then, actually shot at her body with a handgun in the lagoon from the bridge.
Verdejo and Cadiz were arrested by federal authorities on May 2, 2021 and the Grand jury  indicted both Verdejo and Cadiz a couple of weeks later on charges of: carjacking and kidnapping, resulting in the death of one person, while Verdejo faces an additional charge of discharging a firearm during the commission of a crime.
Verdejo is a former amateur star in Puerto Rico having represented the country in the 2012 Summer Olympics. He had risen to top 10 status as a Lightweight contender with a 27-1 record before losing to Masayoshi Nakatani in Las Vegas on the Top Rank/ESPN show in December 2020.
Verdejo and Martinez are still being held at the Guayanbo Metro Detention Center without bond.