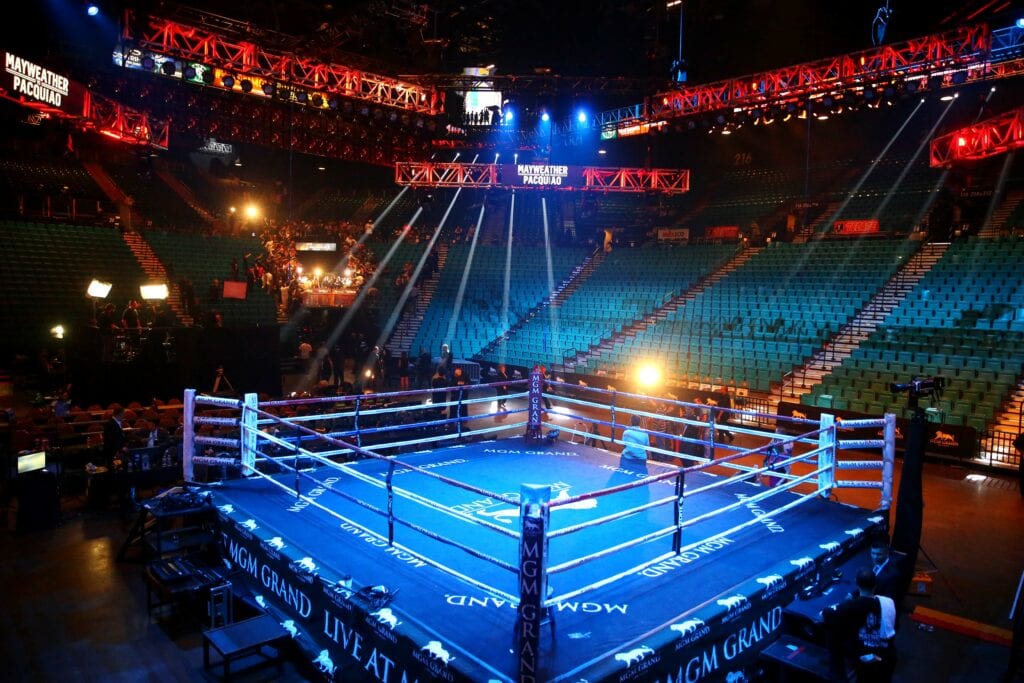 News
Michael Spinks ended Larry Holmes title reign 34 years ago
Michael Spinks ended Larry Holmes title reign 34 years ago
It was one of the bigger Heavyweight title upsets in the modern era as World Light Heavyweight Champion, Michael Spinks upset reigning IBF World Heavyweight Champ, Larry Holmes in the Las Vegas desert 34 years ago Saturday night.
In a title fight dubbed "History, a September to Remember," on September 21, 1985 Spinks scored a hotly disputed 15 round unanimous decision to capture the IBF championship.
The major backdrop was Holmes' 48 – 0 record, which was one away from tying a legendary heavyweight champion Rocky Marciano, who finished unbeaten in his career with 49 – 0.
Holmes was making the 20th defense of either his WBC or IBF versions of the Heavyweight title when he stepped through the ropes as a 6 to 1 favorite at the Las Vegas Hilton outdoor arena. Spinks had very famously put on 15 lbs. of weight / muscle by working with renowned nutritionist and trainer Mackie Shilstone for 90 days.
That training regiment included weight lifting and lots of medium length sprints, as opposed to distance road work. And, it most importantly included an eating regiment of 5,000 good calories per day that paid off, as Spinks was the fresher fighter against the 35 year old Holmes in the championship rounds.
Spinx ended up out landing Holmes on total punches 318 – 248 and won the decisive 15th round on both judge Harold Lederman's and Dave Moretti's scorecards to give him an 8 – 7 rounds victory or 143 – 142. The third judge, Lawrence Wallace also had the fight 145 – 142 for Spinks.
Holmes created controversy in the post-fight press conference, as he was repeatedly being asked about and compared to Marciano and failing to tie his unbeaten record. Homes finally retorted that Marciano "could not carry my jockstrap." He later apologized for the remarks.
It didn't take long for a rematch, as Spinks and Holmes battled again eight months later in April of 1986 and Spinks won another controversial 15 round Split Decision, this time, to retain his IBF championship. Holmes announced his retirement after the fight.
However, both Fighters would eventually lose to Iron Mike Tyson two years later in 1988. Tyson had lured Holmes out of retirement with a $3 million guaranteed purse in January of that year scoring a fourth round knockout in Atlantic City.
Spinks then fought Tyson in May of 1988 with both unbeaten, and Tyson destroyed him in under 90 seconds with a knockout to retain his Undisputed Title.
Spinks never fought again after that night in Atlantic City finishing 31-1.
Holmes fought on into the 1990s and early 2000s losing Heavyweight Title fights to Evander Holyfield in 1992 and Oliver McCall in 1995. His final fight was a win over Eric "Butterbean" Esch by unanimous decision in 10 rounds in July of 2002. Holmes finished with a 69 – 6 record.
Both he and Spinks were later inducted in the International Boxing Hall of Fame.