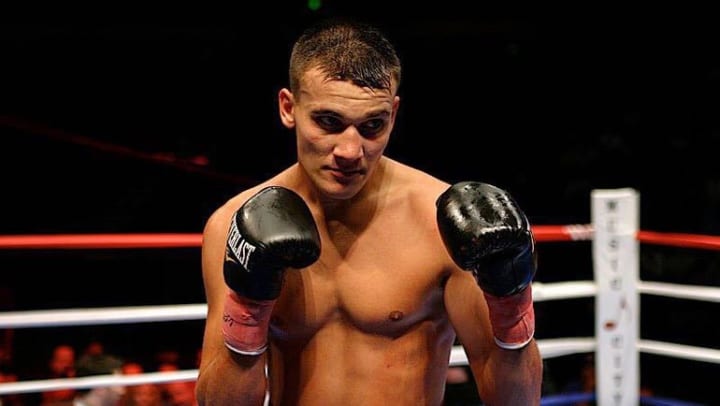 News
Maxim Vlasov Ready To Battle Joe Smith Jr Saturday
Maxim Vlasov Ready To Battle Joe Smith Jr Saturday
The wait is finally over. This Saturday, Joe Smith Jr. and Maxim Vlasov will finally square off for the vacant WBO light heavyweight title from the Osage Casino in Tulsa, Oklahoma.
The title bout has suffered delays due to Vlasov (45-3, 26 KOs) sustaining a positive COVID-19 test days before their original scheduled fight back in February. Speaking with the media yesterday, Vlaslov fell victim to the false-positive test and is ready to go.
"I felt okay and ready, but the test was positive, so I didn't have to recover from it. The hardest part was the time lost and fly back to Russia from Vegas but had nothing to do with the training," Vlasov said to the media on Monday afternoon.
We've heard during the pandemic how many people were testing positive for COVID-19 but weren't feeling the effects or even testing negative after the fact. Most notably, Mikaela Mayer before here contest last year during Top Rank's "bubble season. All of that aside, the first show for Top Rank in the United States will be outside of that bubble format in front of an expected 800 fans at the Osage Casino.
Bob Arum says he's going to "Get the fuck out of Vegas." #Boxing #FrancoMoloney #CrawfordBrook pic.twitter.com/TrebUsUydr

— Sean Zittel (@Sean_Zittel) November 15, 2020
For Vlasov, this is an opportunity at a title he has been long waiting for and stated as much when he takes on Smith Jr. (26-3, 21KOs), who will come into this contest the favorite.
"All I can do is just do my job and plan to destroy those plans next Saturday," Vlasov said.
The big picture of this fight is the winner will take on Artur Beterbiev in a unification bout, hopefully, this year. Before we get to that possible bout, Vlasov will have to upset Smith first. The main event portion of this card will start on ESPN Saturday night starting at 10 p.m. ET.