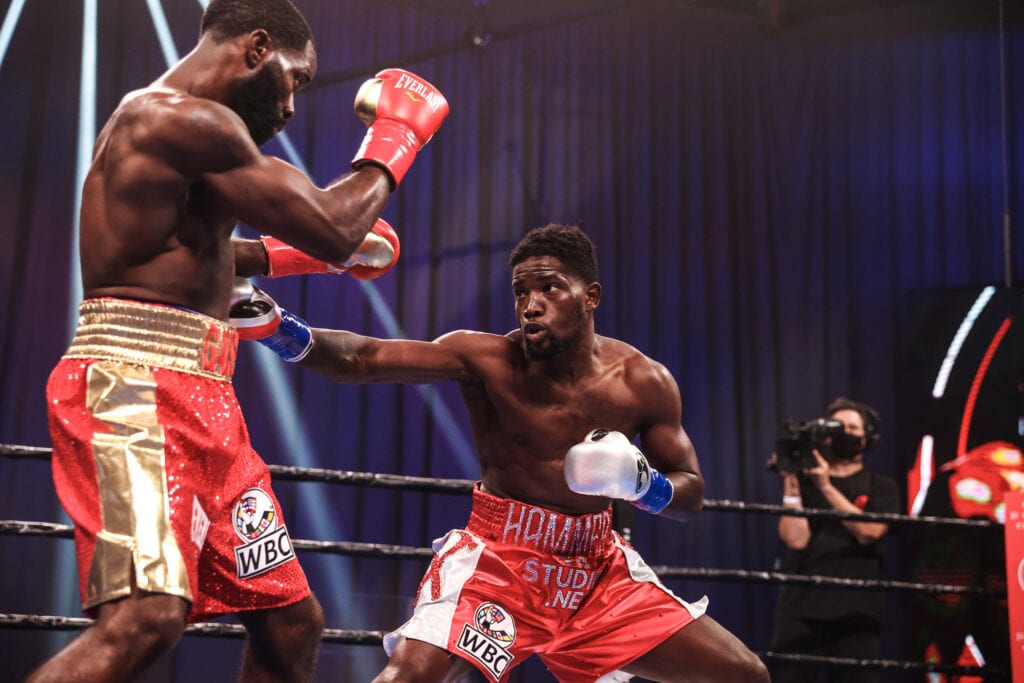 News
Lubin decisions Gausha in title eliminator
Lubin decisions Gausha in title eliminator
Showtime main event was a crossroads fight between Erickson Lubin and Terell Gausha to close out the broadcast, and this was a slow one-way affair as Lubin (23-1, 16 KOs) cruised to a unanimous decision victory.
The judges scorecards for this one had Lubin winning over Gausha (21-2-1, 10KOs) 115-113, 116-112, and 118-110 to claim the WBC title eliminator. The scorecards reflected a fight that had many rounds with nothing much early on, but Lubin was the clear winner.
The first three rounds weren't the most in terms of action, even so much so it felt that Gausha wasn't throwing enough to win any of them at all. Blow-by-blow man Mauro Ranallo joked to analyst Abner Mares to "not fall asleep" as the start of the fourth round took shape. Lubin made note before the fight that he wanted to win in style, heading into this anticipated matchup with Gausha.
.@EricksonHammerL earns the unanimous decision victory over @TerrellGausha #LubinGausha pic.twitter.com/TygOaHzGsa

— SHOWTIME Boxing (@ShowtimeBoxing) September 20, 2020
The style for the fight half of this fight was a chess match and a tactical one.
The second half of the fight was more of the same: to be honest, a little disappointing considering what was on the line for the winner in this one. Lubin was still more active than Gausha, but either guy didn't do much in it. The action picked up by levels in the eighth round of this one as it was the most active fight between both fighters.
Despite that, this main event wasn't much in the action department.
Showtime analyst Al Bernstein stated that this fight was going as he expected it. What that was was Lubin being able to land more punches on Gausha while he tried to pick his spots on the southpaw Lubin.
That all changed in the closing moments of the tenth round as Gashua caught Lubin with an overhand right that changed the moment of the fight at the time.  Lubin was stunned by that right but held on from the closing in of Gashua and made it out the round.
.@TerrellGausha wobbles @EricksonHammerL in round 10. #LubinGausha pic.twitter.com/mDStCWX1Jq

— SHOWTIME Boxing (@ShowtimeBoxing) September 20, 2020
The eleventh round continued where the tenth left off as Gasuha picked up the tempo that wasn't there initially. Lubin, however, was able to avoid the big blow and hang on for the victory.
Not the most exciting on television but Lubin, with this victory, will kick back and see who comes out on top of the Jermell Charlo-Jeison Rosario winner next Saturday. If Charlo wins, we may expect the talk once again of a rematch of the bout they had back in 2017 where he was stopped in the 1st round. The goal of revenge is something on Lubin's mind for a while.