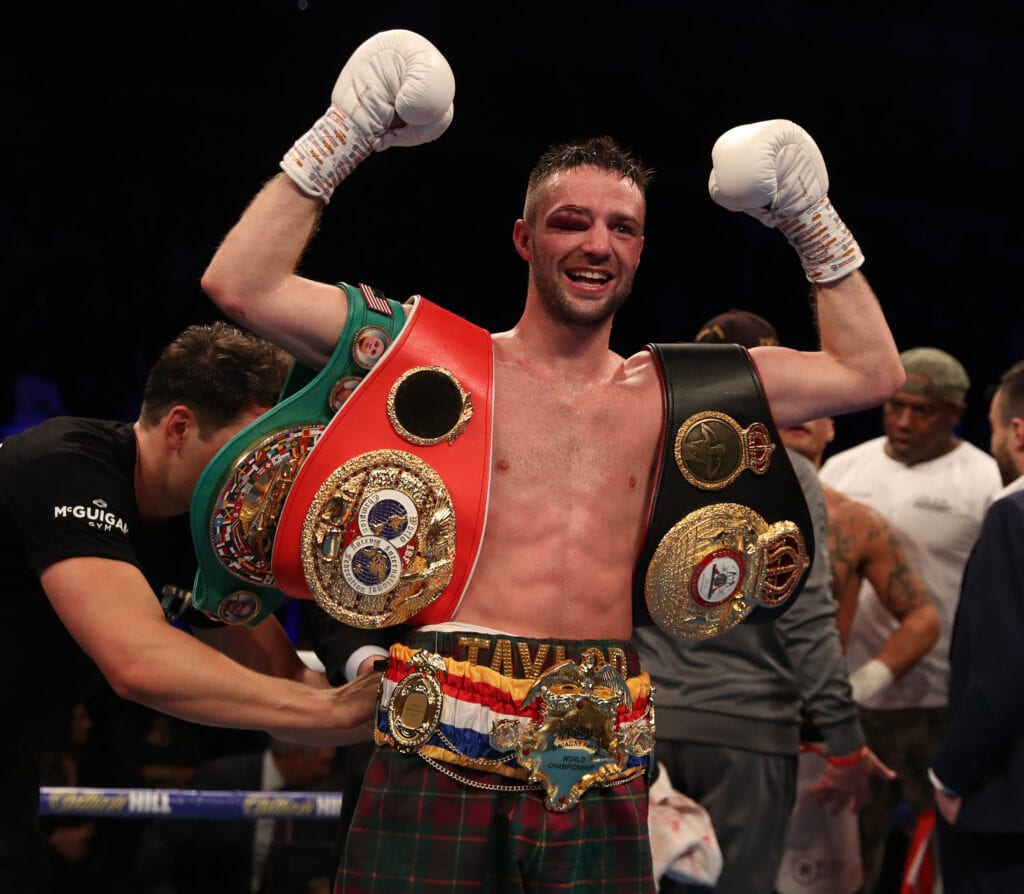 News
Location of Ramirez-Taylor Announced
Location of Ramirez-Taylor Announced
We now have a location of the undisputed super lightweight championship fight between Jose Ramirez and Josh Taylor.
Multiple sources (Mike Coppinger of The Atheltic and Keith Idec of Boxingscene) reported that that contest on May 22 on ESPN would be held at the Theater at Virgin Hotels Las Vegas. The venue was rebranded from the former known as Hard Rock Hotel & Casino in Las Vegas, which opened for business late in March.
Based on the casino's web page, the venue is "a remix of the acclaimed 4,500-person live music venue. Virgin Hotels Las Vegas has renovated touchpoints on all three levels of the theater, including updated bars and luxury suites, plus two new VIP lounge areas. The Theater at Virgin Hotels Las Vegas will spin out unforgettable live music with performances by both legendary and groundbreaking artists".
Sources: The Josh Taylor-Jose Ramirez undisputed 140-pound title fight on May 22 is headed to Virgin Hotels in Las Vegas (formerly the site of Hard Rock). Surprised a fight of this magnitude isn't headed to MGM or T-Mobile but Top Rank secured significant site fee

— Mike Coppinger (@MikeCoppinger) April 16, 2021
The location of the fight being at the newly opened concert venue is part of Coppinger's tweet. They secured a site fee and piggybacked the capacity limits set by the Nevada Athletic Commission. It was reportedly over the weekend that the fight taking place at Mandalay Bay in Las Vegas between Devin Haney and Jorge Linares has been "sold out but with more seats to be available later on". So they may have reached the capacity limit of what they can sell now but that unconfirmed number being floated around is 2,000 tickets are "sold" for the typically 12,000 seat arena. Expect a number around that for Taylor-Ramirez as the country slowly opens itself back up across the country during the pandemic.
All #HaneyLinares tickets are now 𝐒𝐎𝐋𝐃 𝐎𝐔𝐓 🎟

We are looking to release more seats in due course – stay tuned for updates! 📣 @MandalayBay pic.twitter.com/EaDdlMjcXN

— Matchroom Boxing (@MatchroomBoxing) April 17, 2021
Per the report from Idec, between 1,200 and 1,300 tickets will go on sale for Ramirez-Taylor because The Theater at Virgin Hotels is considerably smaller than those two arenas initially planned in the MGM Grand and Mandalay Bay. That is, of course, cause the venue can hold a max of 4,500. The more significant site fee will offset some of the cost that would be missing from the live gate that can't get to the show due to these restrictions.
But for the fight itself, it's excellent news as a fight of the magnitude needs crowds, and we saw how much of a difference it is with fights with a studio/bubble setting to ones just recently like the Joe Smith victory against Maxim Vlasov in front of a crowd. It will also be the first one for Top Rank in Las Vegas that wasn't in the bubble setup that they've been in since the pandemic started last March. Ramirez (26-0, 17 KOs), of Avenal, California, and Taylor (17-0, 13 KOs), of Prestonpans, Scotland, will challenge for Ramirez's WBC and WBO 140-pound championships and Taylor's IBF and WBA titles.