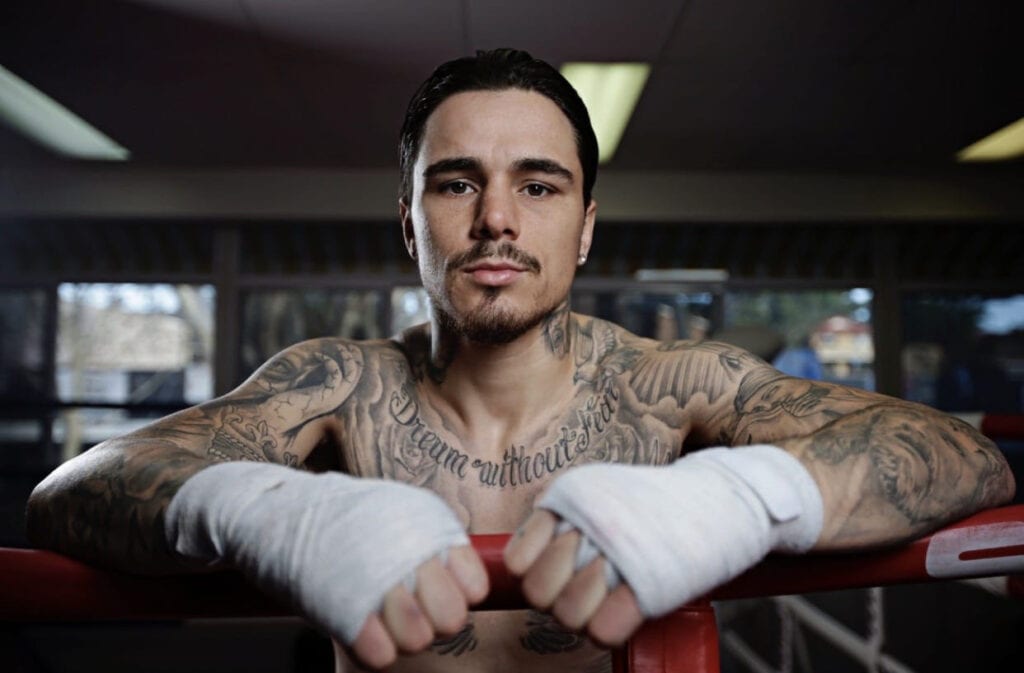 News
Kambosos Blasts Teofimo Lopez- "Pure Irresponsibility"
Kambosos Blasts Teofimo Lopez- "Pure Irresponsibility"
Australian Lightweight contender George Kambosos got the bad news Tuesday his scheduled Undisputed Lightweight challenge against Teofimo Lopez in Miami is postponed. And, as you might imagine, he's not pleased.
Kambosos, who's unbeaten and top ranked by the International Boxing Federation, took to Instagram after learning that Lopez has caused a cancellation, for now, of their scheduled 12 round battle at LoanDepot Stadium and the Triller app.
View this post on Instagram
"Absolutely devastated! I've been away from my kids for13 weeks, I flew my pregnant wife over to be by my side, I put every bit of my life in to this camp with my team. I would have ben Undisputed Champions this weekend, I know it and you know it," Kambosos wrote.
"Your actions and decisions have affected not only our fight but everyone involved in this fight! Pure irresponsibility on your whole side. Our time will come and I promise you and the world that I'm going to take you out worse than ever for everything. You can run but you can't hide!…."
Triller had released a statement hours earlier that the 23 year old champ Lopez had tested positive from Covid-19 and is currently symptomatic. Thus, no chance that it was a "false positive" test and perhaps the bout could go on Saturday night.
As our Marquis Johns wrote about he postponement and the proposed date of Saturday August 14th on the re-schedule,
If it's pushed back to August, they won't be able to have it there (LoanDepot Park) as the Miami Marlins take on the Chicago Cubs on Puerto Rican Heritage Weekend. If you think they can move down to Hard Rock Stadium, that's a no-go well, as the Miami Dolphins are in action in a preseason football game to kick off their NFL season.
Secondly, with the positive COVID test, Lopez will push back more than likely the amended agreement he just signed with Top Rank for about in October.
Thirdly, the if at all part is because this will make the second time they had to push this fight card back. The delayed card was set for June 5 but now has moved to August. There is no idea of the new venue, fighters complaining about money previously with Triller, and the fact that this pay-per-view price was raised from $49.99 to $59.99 is about as many red flags you can point out.
The Honduran born, New York raised star Lopez scored an impressive upset decision win on October 17th over one of the top pound for pounder fighters in Vasiliy Lomachenko in Las Vegas. That pushed his career record to 16 – 0, 12 KOs, and, it made him the man to beat at 135 lb. with all the major titles.
As for Kambosos, he was last in action a couple of weeks after that on Halloween winning a hard-fought, split-decision over Britain's Lee Selby. That made the Australian 19 – 0 with 10 KOs.
Now, we have to wonder if he will get his hands on Lopez in August or maybe even, later?