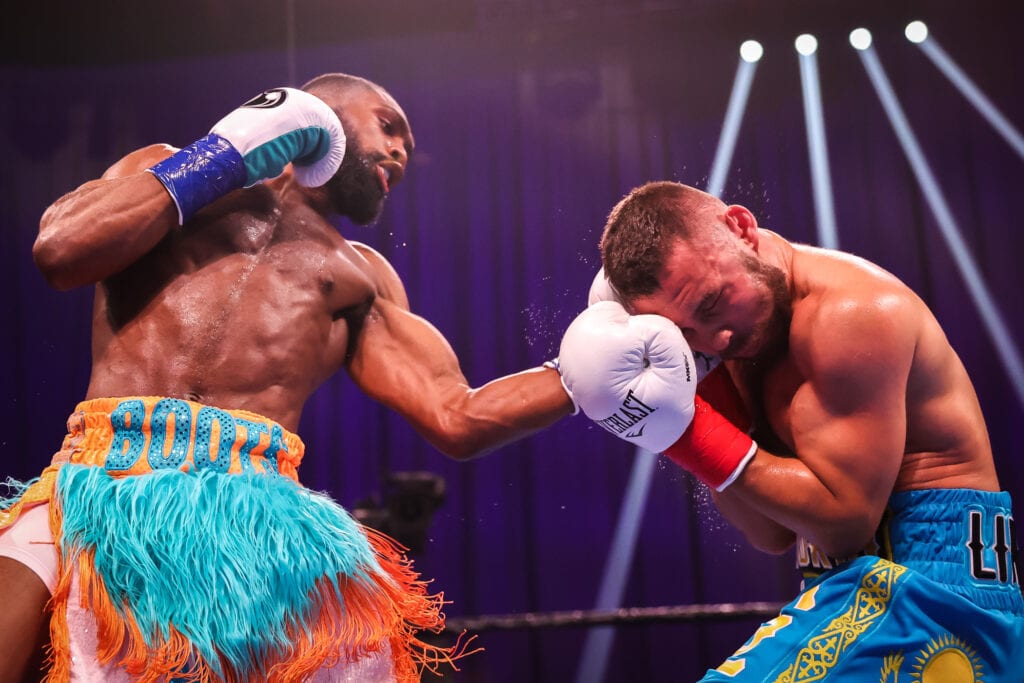 News
Jaron Ennis Stops Sergey Lipinets In Six
Jaron Ennis Stops Sergey Lipinets In Six
It was a big step up for Jaron Ennis, and he rose to the occasion as he was able to stop Sergey Lipinets closing out the Showtime broadcast from Mohegan Sun Casino in Uncasville, Conn.
The knockout time was in the 2:11 in the sixth round of a contest that wasn't the prettiest but ended violently by the Welterweight contender Ennis as he recorded his 25th knockout (27-0).
The fourth round seemed to be a bad one for Lipinets, as he was sent down with a minute to go in the round. He passed the referee's instructions and the count but was worse for wear as the fight entered the fifth. The replay looked like he may have tripped, but the battle pressed on. Lipiniets in his corner only told his trainer that he didn't feel anything on the knockdown but didn't seem to complain,
Big time shots by @JaronEnnis #EnnisLipinets pic.twitter.com/C36HGD4nfF

— SHOWTIME Boxing (@ShowtimeBoxing) April 11, 2021
The fifth round showed a flurry by Ennis but was halted when Lipinets landed a low blow. Despite that, Ennis seemed to establishing and forcing his will in this fight, straight landing rights.
Ennis ended the sixth round of this fight as a proper hook set up a straight left that sent Lipniets down the canvas and the end of this fight. This was the first time Lipinets was stopped in the ring.
Boom. Fight's over. @JaronEnnis wins via 6th round KO. #EnnisLipinets pic.twitter.com/xg1ntUK2wf

— SHOWTIME Boxing (@ShowtimeBoxing) April 11, 2021
The biggest take in this fight takes away from the power punches Ennis landed as he landed 91 out of 172 of them. Not only were they landing, but they were also landing cleanly on Lipinets, who had no answer for any of it.
"I saw he wasn't good on the inside of his knee and saw an opening and took it," Ennis said about the knockdown that ended the fight.
Ennis is looking to take on the top at 147. This win against Lipinets will lead him closer to that goal.