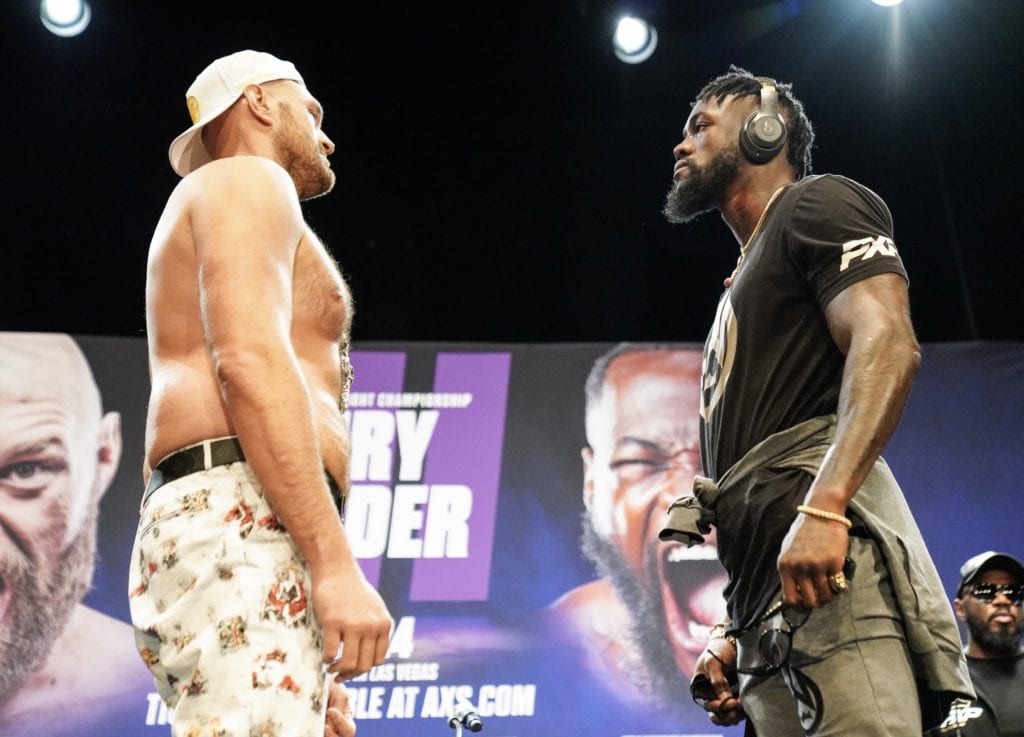 News
It's Deontay Wilder-Tyson Fury III Fight Week!
It's Deontay Wilder-Tyson Fury III Fight Week!
It feels like a long time coming, but it is finally here. It's Deontay Wilder–Tyson Fury III fight week.
While the entire boxing world sits on eggshells for Saturday, the third fight between heavyweights Deontay Wilder and WBC titleholder Tyson Fury is what many expect to be the end of what has been a long trilogy between two of the best in the division.
The eggshells are because this fight has been postponed before, and while the reason will be questioned until the end of time, all expect that both will be ready to go Saturday night live from the T-Mobile Arena from Las Vegas. The best for everyone involved can avoid hearing at the end of this title fight the following words from ring announcer Jimmy Lennon Jr:
"The result of this decision is a draw," would be the doomsday phrase uttered by Lennon which would flip the world upside down despite happening once before when this all started back in 2018 when these two met the first time. It's been my anticipation of throwing this outcome out on podcast appearances as it is the one that will create the most chaos in post-fight feedback.
Check out my appearance on this round table panel preview on the fight alongside Nayk Tyson Boxing_bird81 on Twitter. Michael Rudea of Twentysix Sports, Jake Donovan from Boxing Scene. Boog Williams of Ldubb Boxing on youtube and Rob Tebbutt from Boxing Social. Fun panel conversation discussing Wilder-Fury III.
We live now @weaksauceradio @Ovajay @JakeNDaBox @boxing_bird81 @boxing_bird81 https://t.co/48ez7vb2Jz

— Michael rueda (@wolf2988) October 2, 2021
While many are looking for this one to be just done with once and for all, the best part about the third fight taking place on Fox Pay-per-view is that we will have definitive answers to any remaining questions between these two.
What different wrinkles can both of these two bring in the ring?
What adjustment will Wilder bring into the ring under the new head trainer, Malik Scott?
How much has the extra time and delays in this fight helped Wilder in preparation?
If, after thirty-six rounds, we get another tied result, the answers to all of those questions will be answered, "didn't matter." Lucky for everyone involved, we should have one winner to close out Saturday night and a magnificent fight as well.