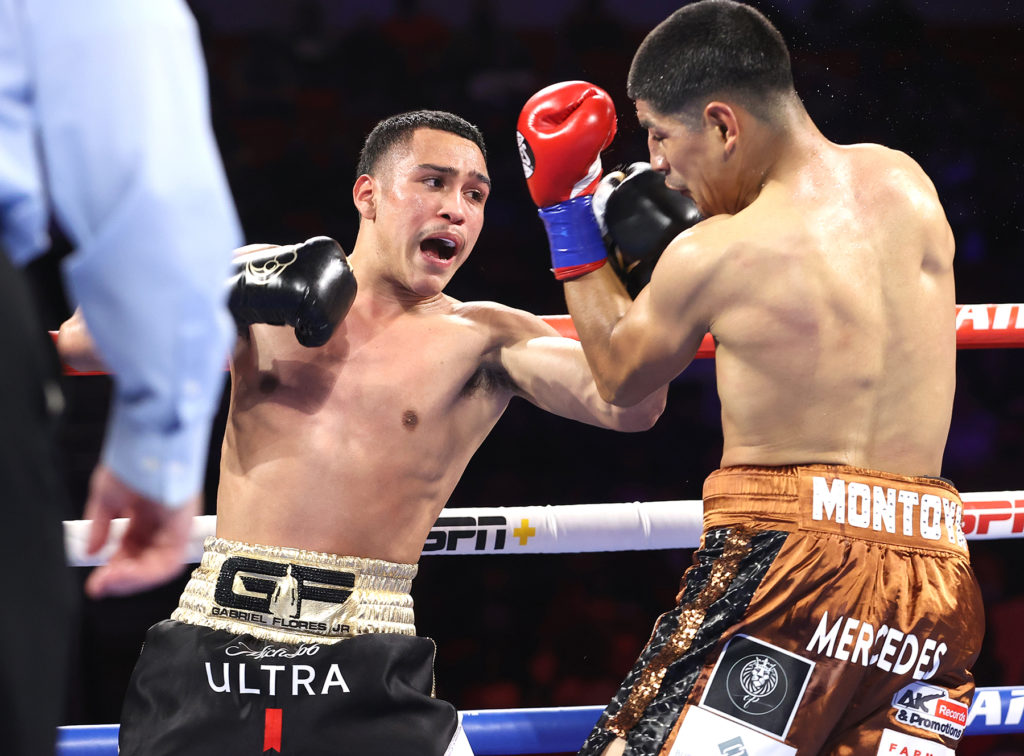 News
Gabriel Flores Needs Big Performance Against Cabrera
He was once on his way to a world title shot, but now lightweight Gabriel Flores needs something big to re-ignite his career. And, maybe that's coming Saturday night in Minnesota.
In the Top Rank Boxing 10-round lightweight co-feature, Stockton, California's Gabriel Flores Jr. (21-1, 7 KOs) will battle unbeaten but not well-known contender Giovanni Cabrera (20-0, 7 KOs). It's a bout where the winner will greatly improve their standing with the promotion and keep their future on the right path.
Pencil this as cant-miss 📝@G_Squad_Nation & @GCabreraBoxing will scrap in the co-main 👀 pic.twitter.com/GHFKLCGQmo

— Top Rank Boxing (@trboxing) July 22, 2022
"My last fights taught me that I can go through anything. When it comes to fire, I'll run to the fire, just to get out of it and come out on top. I ain't worried about that. When a problem comes my way, I go towards the problem," Flores told the media Thursday.
 
"But I'm healthy now. That was me at 130. I wanted to stay at 130 and win a title there. But my body couldn't do it, and I was just forcing my body. But you live and you learn. It was a mistake I learned from, and now I'm at 135. I'm fighting at 136 for this one, and I feel great. I feel healthy."
Watch us preview Flores-Cabrera on our Bet US Friday Boxing preview as Dan Rafael joined me to specifically break down and give some gambling advice on this bout,
Fores is referring to his recent struggles to make weight at jr. lightweight and how badly that seemed to cost him in 2021. That's when Luis Alberto Lopez battered what looked like a weight drained Flores for 10 rounds in an easy decision win in Tucson, AZ, that saw Flores fatigued halfway through the fight and his face a swollen mess in the final rounds.
Lopez stopped what had been a 20-0 streak by the popular Northern Californian and made it obvious that Flores need to consider moving up to 135 lb.
He did that back at home in front of his region's fans in Fresno, CA and got a majority draw decision over Abraham Montoya in March.
So that brings thinks back to this undercard bout for Top Rank that sees Flores fighting Cabrera, who while he's 20-0, only has 7 KOs and doesn't have a noteworthy name on his ledger. That will chance Saturday night.
And, if he is better and beats Flores, there won't be the weight excuse for the once-promising kid from No-Cal. Further, it will call into question, whether Top Rank will stick with what would be a twice beaten, young prospect Flores after Saturday, too?
Of course on the other side, all Flores has to do to halt that scenario is have a big performance and victory against Cabrera.