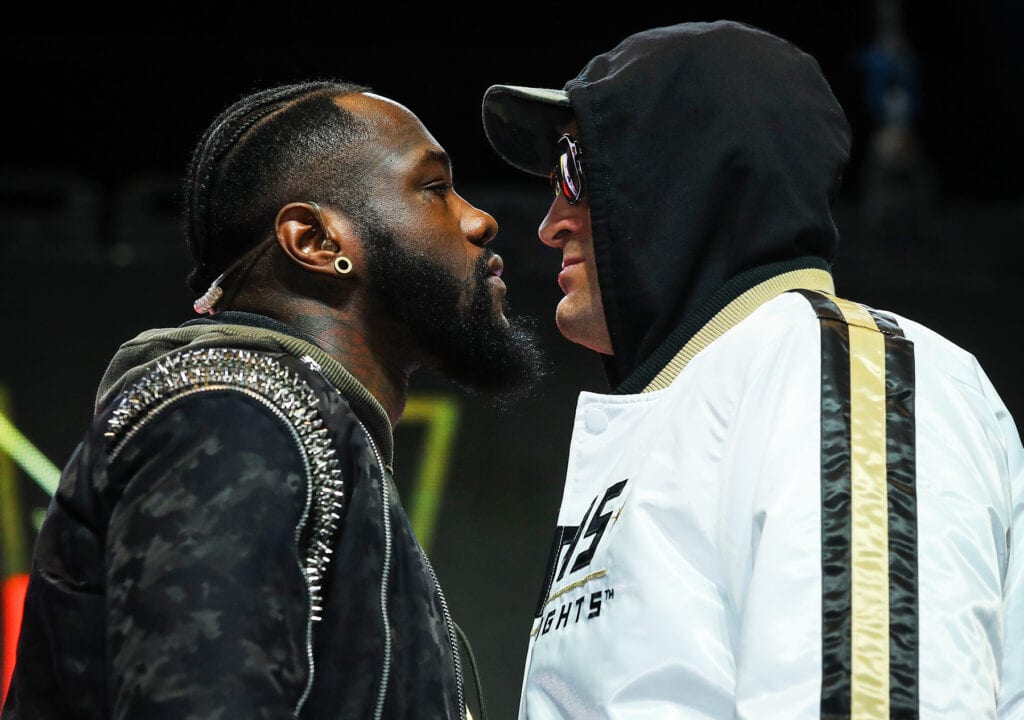 News
Frank Warren Says Fury-Wilder "Had Sold $14 Million Worth Of Tickets"
Frank Warren Says Fury-Wilder "Had Sold $14 Million Worth Of Tickets"
This was supposed to be a triumphant week for the return of Boxing to the "big time stage," as the long delayed WBC Heavyweight Title rematch between Tyson Fury and Deontay Wilder was to have taken place in Las Vegas. But, with the fight now postponed, yet again, until October, frustration continues to mount. And, further, Fury's British promoter revealed Wednesday that despite rumors that poor ticket sales may have factored in to the postponement, he's heard the contrary.
Appearing in a video conferencing interview on IFL TV, Frank Warren revealed that Fury's U.S. co-promoter, Bob Arum of Top Rank Boxing has relayed that the third Fury-Wilder fight already had significant advanced ticket revenue,
"Bob Arum who I was talking to was very, very disappointed. They'd sold 14 million dollars worth of tickets…contrary to what other people say. That was the amount that was sold. Look, it's rescheduled and that's (October 9th) when it's on" Warren told the show.
"Remember, it was going to be the first big boxing event (post Covid 19 pandemic) to take place in Vegas. So, there was a big anticipation about it. All the hotels, from what I understand, were taking loads and loads of tickets. Buying block booking of tickets.
So, who knows? Maybe, we'll be able to get some of the Brits to go over in October."
Warren went on to comment to the show about how bad he felt for Fury, even though not being vaccinated and not having vaccinated, or at least negative Covid 19 tested, people around him to lead to his own positive test was completely his fault.
And as we wrote last week, Fury made matters crazier/more people skeptical, when he was seen just days after the positive diagnosis out in public without a mask on, while being around others. This, despite the CDC guideline that Covid 19 positive people should quarantine for at least 10 days. This also includes, if they go on to test negative during the 10 day period to still be safe and not be around others without a mask in public.
Further, if Fury wasn't really symptomatic, then there has to be legitimate questioning as to why he couldn't have gone ahead to resume training last week and fought this weekend.
As for the ticket revenue, the second fight won by Fury on a 7th round TKO in February of 2020 produced a live gate of $17 million at the MGM Grand Garden Arena. The third fight remains re-scheduled for the T-Mobile Arena across the Vegas Strip from the MGM Grand.
And, it should be noted that the PPV component is the much larger revenue "piece" to the third fight. That's because if Fury-Wilder III can approach one million buys through ESPN and Fox Sports it would represent some $80 million or more.
That obviously dwarfs the live crowd.
But, all of those numbers don't mean much at the moment. This, as the T-Mobile Arena will sit dark this weekend for what many believe are dubious circumstances by Fury.