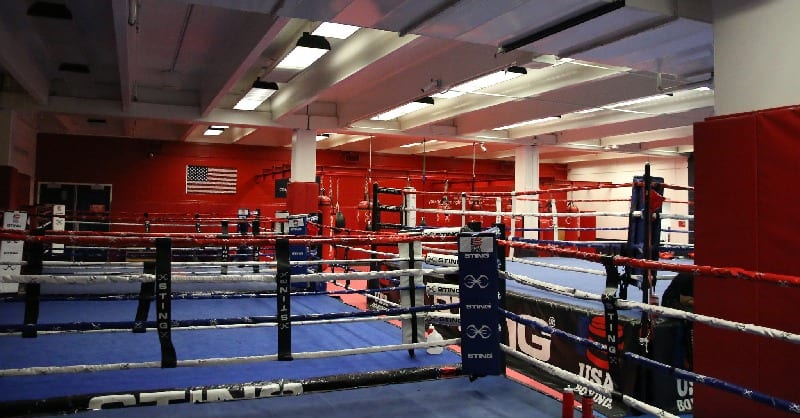 News
Dramatic Wins For Duke Ragan And Keyshawn Davis In Japan
Dramatic Wins For Duke Ragan And Keyshawn Davis In Japan
Two impressive performances back-to-back late Tuesday morning at the Tokyo Summer Olympics have the United States in position to take home Gold medals in the Featherweight and Lightweight divisions. This after Duke Ragan won his semifinal fight and Keyshawn Davis looked impressive again in winning his Lightweight quarter-final.
A step closer to gold🥇 @USABoxing's Duke Ragan defeated Ghana's Samuel Takyi by split-decision to advance to the featherweight final. #Olympics pic.twitter.com/hAN9uQWE8z

— ESPN Ringside (@ESPNRingside) August 3, 2021
Ragan was up first against  Ghana's Samuel Takyi, and the story was Ragan's ability to land the entire fight with lead right hands. He also put together a solid one-two combination early in the second round to set the tone. The taller and lankier Takyi was able to land a couple of long right hands, as well in the second round to keep the fight interesting.
However the third round decided it and Ragan won the fight by scoring six or seven lead right hand in the first minute of the final round. Despite the Cincinnati native having some swelling under his right eye, he out-slugged Takyi in the final minute to garner the 4 – 1 decision.
Ragan becomes the first U.S. Featherweight to advance to the Gold medal fight, since Ricardo Juarez was there in the 2000 Sydney Olympics. He is lost in his final match to take home Silver. Ragan will try to become the first American to win a Gold in any boxing men's division, since Andre Ward in the 2004 Athens games. Meldrick Taylor is the last Featherweight Gold medalist for the USA, coming at the 1984 Los Angeles games.
Next, in a scheduling quirk, immediately after Ragan's fight, American Lightweight Keyshawn Davis was in his round of eight bout with the Russian Gabel Mamedov,.
This was a hotly contested, brawling fight for the awkward Mamedov with him constantly grappling Davis, even in the first round. While Davis was able to land some good lab jabs, Memedov often connected with some rights and lefts late in round one where four of the five judges gave the Russian the opening frame.
However, from there Keyshawn Davis stepped up the pace. He scored with a good right hand early in round two and then, the fight was delayed for a few seconds while Mamedov's trunks had to be adjusted by his corner. There was lots of wrestling and Mamedov was able to land a couple of good lefts.
However, late in the 2nd round Davis came back with a strong combination to the body and also, a good lead right hand just before the bell. That evened him at 19-19 on four of the five cards.
Davis knew he needed a big round three and he once again, delivered. The Norfolk, VA, native scored a wicked left-right halfway through the round to that wobbled the Russian fighter. And, it caused a standing 8-count that would end up being a decisive moment in the final round.
Mamedov was still wobbly with Davis scoring with a couple of more combinations and was close to getting a stoppage. But, the Russian gamely continued to fire left and right uppercuts inside, however, most of which did not land.
In the end Davis scored a couple of more times with hard rights and then one more left while Mamedov was off balance and wobbly. The effort by Davis more than enough to win a 10-8 final round. And, the final judges scorecards showed Davis winning 4 – 1 to advance to the semifinals, guaranteeing him at least a Bronze medal.
Davis is a win away from going for Gold at Lightweight. He would be the first American in that division to win one, since Oscar De La Hoya in the 1992 Barcelona Olympics.
One final American, who also is guaranteed a medal, will be in action Wednesday.
This after American Super Heavyweight Richard Torrez rallied to upset the 2019 Pan Am Games Gold Medalist, Dainier Pero of Cuba on a 4-1 decision on Sunday
Torrez will now face Kamshybek Kunkabayev of Kazakhstan on Wednesday knowing he will get no worse than Bronze. The last U.S. Fighter to get any medal at Super Heavyweight is Riddick Bowe (Silver) in the 1988 Seoul Olympics and the only Gold medal was four years earlier, when Tyrell Biggs won it in Los Angeles.