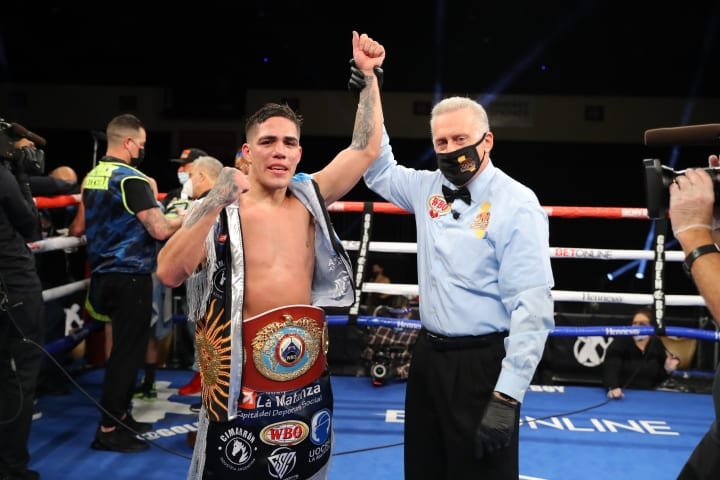 News
Brian Castaño-The Unknown Out For Glory
Brian Castaño-The Unknown Out For Glory
Brian Castaño takes on unified champion Jermell Charlo on July 17 in an undisputed title fight that will air on Showtime from the AT&T Center in San Antonio, Texas.
Speaking at the virtual press conference yesterday, Castaño was looking to make a name for himself.
"I am aware that people may not know me, but I'm here to create my own path and pave my own way," Castaño said on the call Wednesday."I know that I haven't fought that much lately, and maybe that's part of the reason why people don't know me, but I turned down fights against opponents that weren't of the caliber that I wanted to face."
Follow along for updates from the #CharloCastano kickoff presser ⬇️ pic.twitter.com/V7QGegaYzv

— SHOWTIME Boxing (@ShowtimeBoxing) July 7, 2021
"My goal has always been to go up against the best of the best and the elite of my division. I have that chance now, and I'm going to prove why I deserve this chance and why I'm worth following."
Castaño was last seen capturing the WBO title from Patrick Teixeira in a one-sided decision back in February in Indo, California. This fight with Charlo has been one he has penciled in for a while and is placing his Argentinian roots on it.
"This is one of the most important fights in Argentina's history. It's for four belts, undisputed at 154 pounds. It's a great opportunity for my team, my manager, my family, and most importantly, for me. This will be the hardest fight of my career, " Castaño stated.
The fight for him will be a tough one and one that we'll all look forward to as it will dictate whole will rule the landscape at 154 pounds. For Castaño, it's a chance at history in the four-belt era.

"I am out for glory. I want to be the first in history to be an undisputed champion at 154 pounds in the four-belt era and be one of the best Argentinian, and Latin American boxers ever lived. I'm going for it all. I'm going to leave it all out there on Saturday night, and there's no reason why I can't be both one of the best pound-for-pound fighters and also one of the best Argentinian boxers ever."
The unknown Castaño has a chance to change that if he is victorious against Charlo.