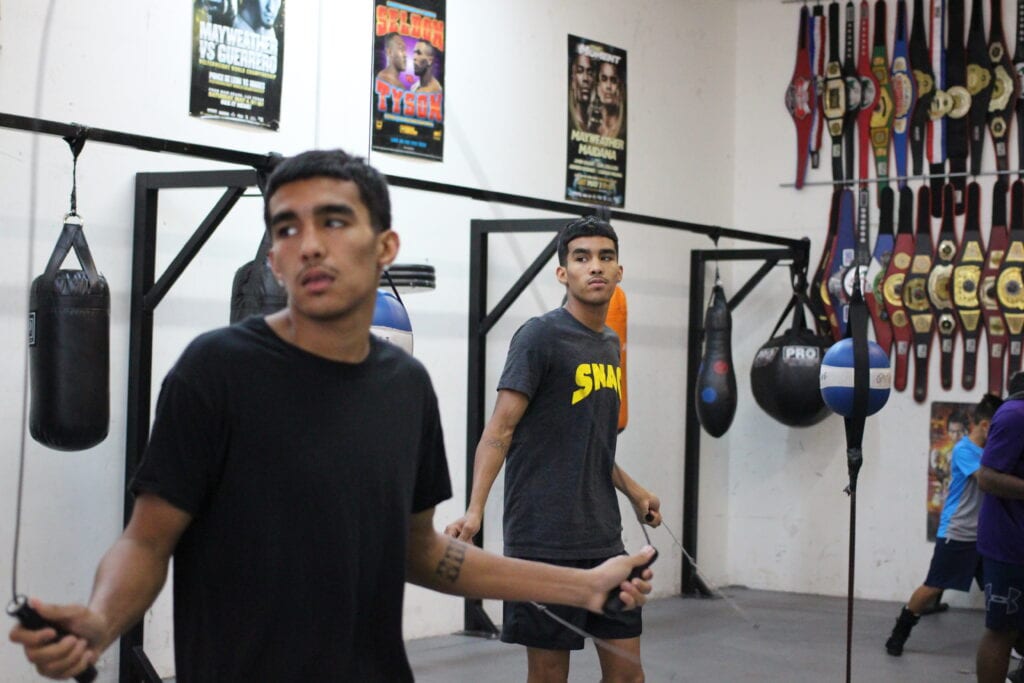 News
Barrientes Twins In Action In Wyoming
Barrientes Twins In Action In Wyoming
Some of the best young fighters in the country will be in action this Saturday, May 29th, from the Outlaw Saloon in Cheyenne, Wyoming, as the Barrientes Twins, Chavez and Angel, as well as super featherweight Demler "DJ" Zamora III and super middleweight Angel Chavez all return to action in separate bouts.
All four teenage fighters are advised by veteran manager Bob Santos. This event is brought to you by Pound 4 Pound Promotions and will be streamed live on YouTube.
Featherweight Chavez Barrientes (5-0, 4 KOs), age 18, will be looking for his third knockout in a row as his career continues to start fast.
"I am not thinking about my knockout streak going into this fight," said Barrientes. "I am just going to let the fight come to me and focus on boxing a great fight as well as sticking to the game plan."
Super bantamweight Angel Barrientes (4-1, 3 KOs), age 18, is coming off a first-round knockout in April and is looking to have a similar performance in his upcoming bout.
"I am excited to get back in the ring and stay active," said Barrientes. "I am gaining experience looking to fight as much as possible and this is a great opportunity for me to continue my career.
DJ Zamora III (3-0, 2 KOs), age 18 and nicknamed "The War Machine", is eager to make his USA debut.
"I find it very motivating fighting on the same card as my teammates," said Zamora, an all-action fighter. "I am looking to put on a show and enjoy the sights of Wyoming as well."
Super middleweight Angel Chavez (3-0, 3 KOs), age 19 of Salinas, California, has won every fight by knockout so far and is looking like a force in the coming years.
"I am very lucky to be in this position I am in and just want to put on a great show," said Chavez. "I have started out my career with all knockouts, but I am motivated and focused on the task at hand and not my record."
"This is going to be one of the best shows you can see of young-and-emerging talent," said Bob Santos. "Each of these fighters will be headlining big cards in the next 3-to-4-years and fans at this show will get the chance to see them early on. I like to call this group the Fearsome Foursome."
Boxing returns this Saturday, May 29th, from the Outlaw Saloon in Cheyenne, Wyoming.