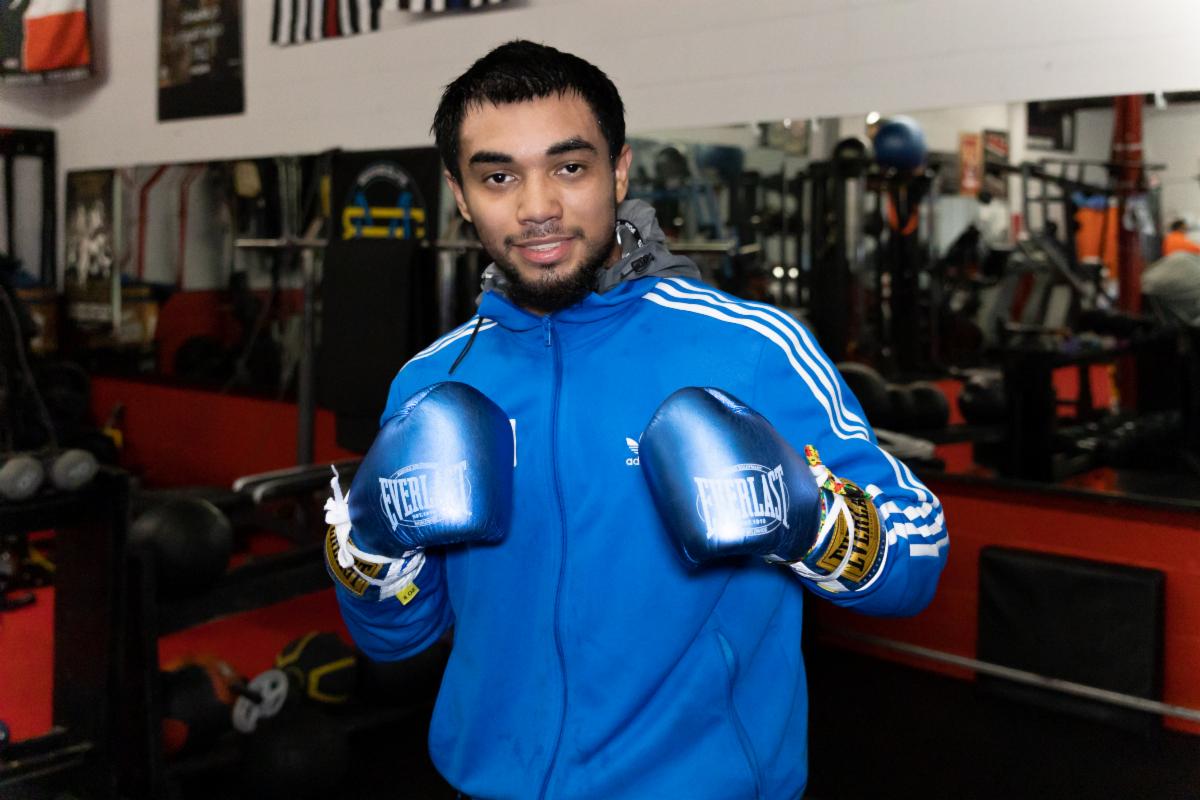 News
Bantamweight Contender Saul Sanchez Headlines Friday
California bantamweight title contender Saul Sanchez is back in action coming Friday night in Ontario, California hoping to find himself in bigger fights later this year and 2023.
Sanchez, who's ranked 5th by the WBO and #8 by the WBA at 118 lb. has a six fight win streak since suffering his first pro loss, and he's battle another good prospect in his latest bout.
From Thompson Boxing's release,
"Explosive bantamweight contender, Saul "The Beast" Sanchez (18-1, 11 KOs), is putting his world ranking on the line when he battles Eros Correa (11-1, 8 KOs), in a 10-round main event headlining Thompson Boxing's "Path To Glory" event on Friday, June 17th, 2022.
Sanchez gives his thoughts on his recent training camp, his upcoming bout with Correa, fighting in Southern California and more.
On his recent training camp with coach Manny Robles:
"I'm having a great training camp, my body is healthy, and I've improved in all facets of my game. My coach Manny Robles is one of the top trainers in boxing and we keep getting better together. We have a nice understanding with each other on what needs to be done in this fight. We have all the sparring needed to get ready for this fight. I'm in tremendous shape and I'll be ready to go."
On his matchup with Eros Correa:
"I've seen Correa fight a few times and he's a good fighter, but I've been in the ring with much better competition, and I see myself dominating this fight. He was one of the top amateurs, but in the pros he's just average. I know he's coming to fight, so I'll be fully ready to counter anything he brings to the ring. I just believe I'm better then him in all areas, especially my power. I don't think this fight goes the distance."
On fighting in Southern California:
"Anytime I fight in Southern California it's a great feeling because I know I'll have a lot of support from family and friends. I thrive when I know my people will be there watching. I'm looking forward to putting on a great show for all those watching live."
On headlining Thompson Boxing's "Path To Glory" event:
"Headlining Thompson Boxing events are incredible, especially at the Doubletree Hotel where the fans are loud and rowdy. I've worked my way to this position and I'm very grateful to my Thompson Boxing family for always believing in me and giving me opportunities to further my career. To be headlining this event is a true blessing."
The 25 year old Sanchez won't be getting a shot at unified WBA/IBF/WBC champ Naoya "the Monster" Inoue anytime soon, as it's likely he'll try to fight Britain's Paul Butler, who recently one the remaining world title for the WBO at bantamweight.
However, with another win this weekend Sanchez could continue to rise fighting other contenders and look towards a shot next year.