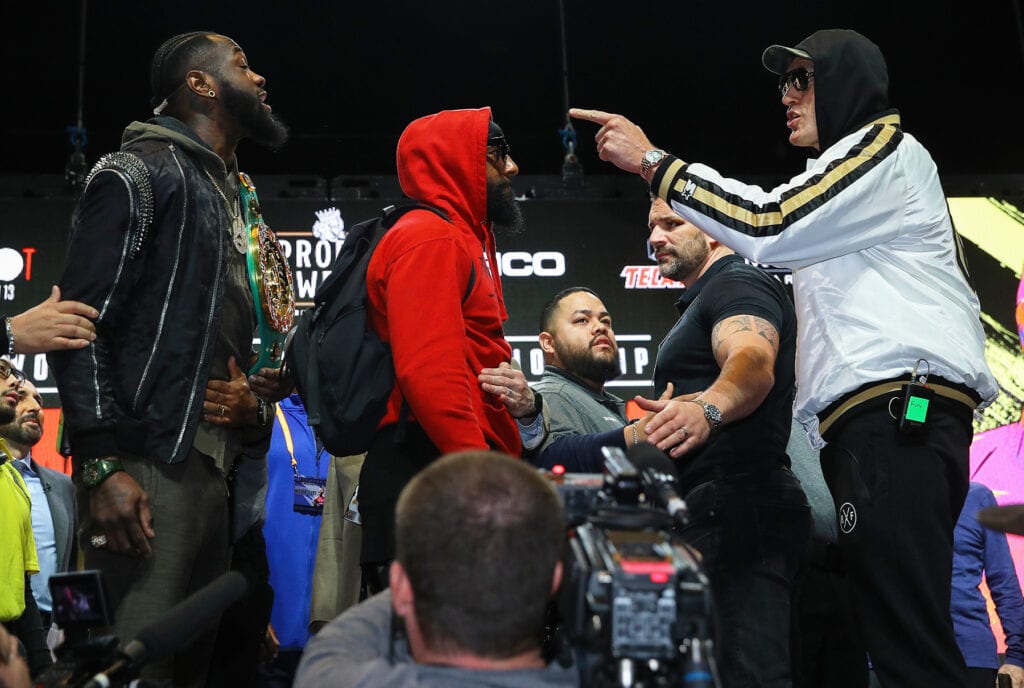 News
Allegiant Stadium Won't Be Site For Fury-Wilder III
Allegiant Stadium Won't Be Site For Fury-Wilder III
After weeks of speculation that the third fight between WBC World Heavyweight Champ Tyson Fury and former champ Deontay Wilder would be held in July in the 70,000 seat home of the Las Vegas Raiders, Allegiant Stadium, that now won't be happening.
At least that's what the Nevada Athletic Commission executive director told them Tuesday at their monthly meeting.
Bob Bennett, who oversees combat sports, etc. for the state, said during the virtual video meeting that he's been told by officials with Top Rank Boxing (Fury's U.S. promoter) that want the event at the 18,000 seat T-Mobile Arena instead. Top Rank reportedly has put a "hold" on the July 24th for the date with the arena officials, but it's not clear if that's the only venue under consideration.
For example, the second Fury-Wilder fight in February of 2020 was at the famed MGM Grand Garden Arena in Vegas, where the "Gypsy King" scored his thrilling TKO to capture the WBC belt. And, that's a location that Top Rank and promoter Bob Arum have repeatedly used for their biggest fights.
However, Arum and Top Rank did use the T-Mobile arena for a Tyson Fury non-title fight with Otto Wallin in September of 2019. The venue also hosted a Canelo Alvarez Middleweight title defense over Amir Khan in 2016.
As we wrote about the possibilities for Allegiant Stadium, the July 24th date is well before the Las Vegas Raiders preseason schedule of home games. However, there is an important international soccer match that will be played there eight days later. That's when the "Concacaf Gold Cup Final" between the last remaining teams from the U.S., Mexico and Central America tournament will play their final match at the Stadium.
Allegiant Stadium won a bidding process to host the "Gold Cup Final" in April and obviously, there has to be concern that the setup for Fury-Wilder III, including thousands of seats/people being on the field surface could become an issue for the soccer match just a week later.
As for the T-Mobile Arena, it's primary tenant is the Vegas Golden Knights of the NHL, who continue to play in the NHL's Stanley Cup Playoffs this week. However, the NHL playoff season will be over well in advance of July 24th.