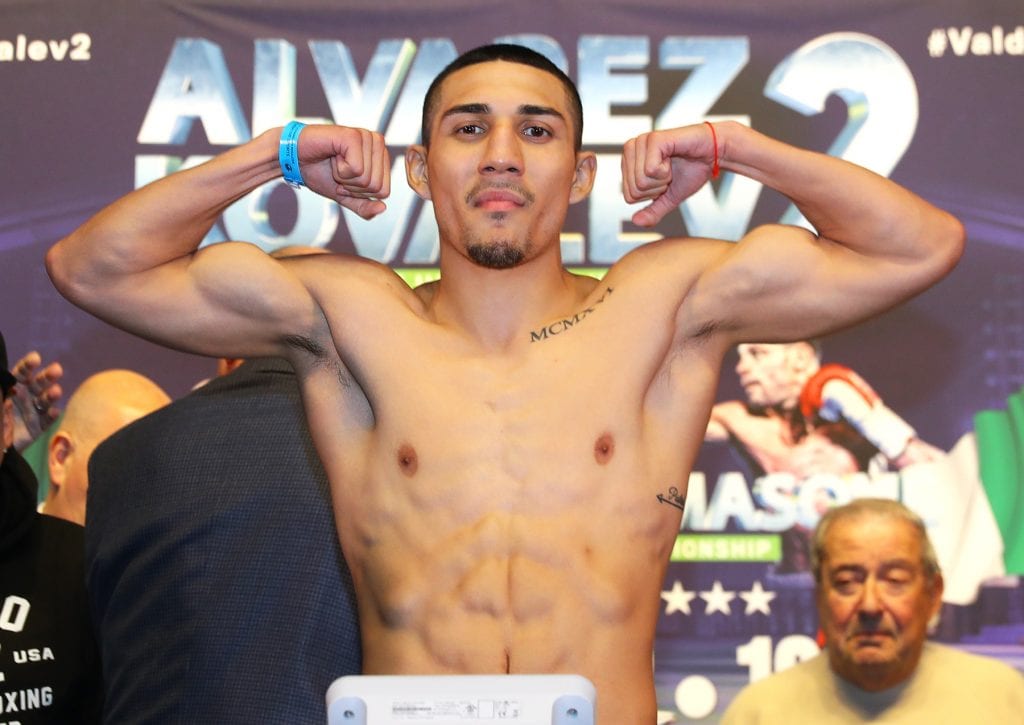 News
Where Is IBF On Lopez-Kambosos Mess?
Where Is IBF On Lopez-Kambosos Mess?
So we have reached what was supposed to be the weekend before a Monday night  IBF/ Undisputed Lightweight Championship fight between Teofimo Lopez and their top contender, George Kambosos. It's now obvious that fight is not happening, but what's unclear is: why haven't they moved forward with what they've been threatening to do?
After all, the International Boxing Federation (based in New Jersey) had threatened in writing last week that if Triller, who won their purse bid for Lopez-Kambosos in February, did not follow through with the signed contracts to have the fight on Monday night October 4th, that they would be in default.
It's apparent Triller has no intention of staging the fight, now. This includes them being unable to get Kambosos to sign a new contract to move the fight from the Hulu Theater at Madison Square Gardent to two weeks from tonight- October 16th at the Barclays Center in Brooklyn.
Hear us discuss the Lopez-Kambosos mess, in full, on the latest "Big Fight Weekend Podcast" with Marquis Johns and our guest, Abe Gonzalez of NYFights.com, by clicking here:
Late Friday ESPN boxing insider Mike Coppinger tweeted that (almost comically) has sent a letter to the IBF demanding that their $1.2 million deposit for the purse bid be returned.
Triller, in an eight-page response, asked the IBF to rule on the Teofimo Lopez-George Kambosos matter by Sept. 30. The IBF hasn't issued any ruling on proposed date change and Triller is asking them to drop Kambosos from the rankings and refund their $1.2 million deposit.

— Mike Coppinger (@MikeCoppinger) October 2, 2021
This after Triller has done little else, other than embarrass itself with one public relations gaffe after another and repeated moving of the re-schedule date(s) of Lopez-Kambosos. All the while, they have stretched what was to have been a June Lopez defense into October and now, beyond.
As we wrote earlier this week, boxing insider Dan Rafael reported exclusively that Triller had sent an error-filled new contract to Kambosos in a last ditch attempt to get him to agree to change the fight to the 16th and Barclays Center.  However, obtaining the copy of the contract sent to the Australian, it specified that the fight could be held not just in New York, but also, maybe in Florida or Los Angeles.
No wonder the unbeaten Australian still has had no desire to leave his native country and come to the United States.
But, back to the International Boxing Federation. This title defense was set into motion by them. They have every legal remedy under their rules to enforce the default of purse bid on Triller. Further, they can potentially strip Lopez if he doesn't want to fight Kambosos soon. Yet, as of Saturday morning they remained silent.
It cannot be if they don't have legal grounds or precedence to do it. The IBF has repeatedly stripped big name fighters throughout their history, including Canelo Alvarez two years ago for not fighting their number one middleweight contender.
The bottom line is" we're not only not going to have Lopez – Kambosos Monday night, but it appears that it won't happen at all.
So, the next move clearly belongs to the IBF, which is looking less and less credible the longer they wait to do the right thing.