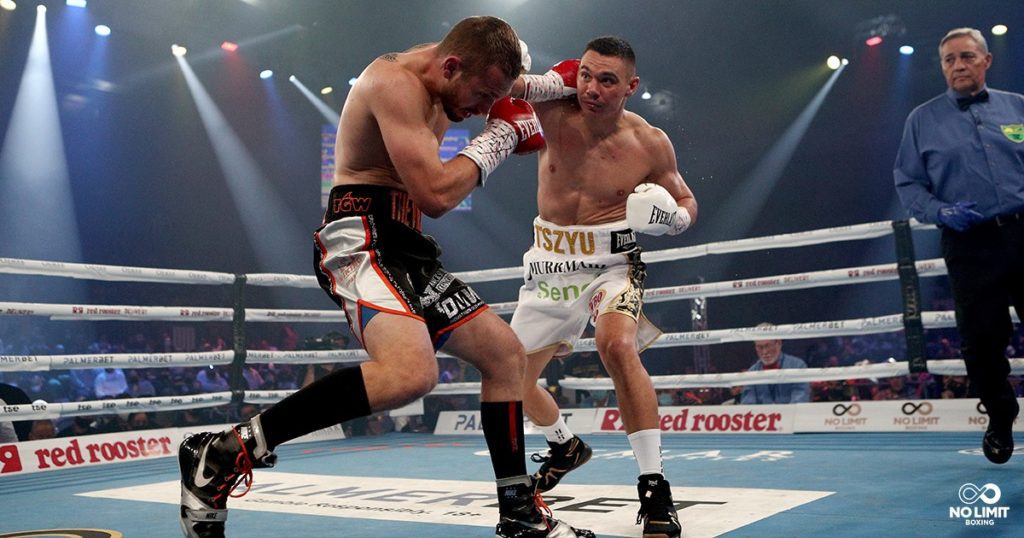 News
WBO Sorts Out Tim Tszyu As Top Jr Middleweight Contender
WBO Sorts Out Tim Tszyu As Top Jr Middleweight Contender
On Friday the World Boxing Organization clarified their 154 lb. top contender status and concluded that unbeaten, popular Australian Tim Tszyu is in fact in line for a mandatory title shot. However, it doesn't mean that Tszyu will get a chance at WBO Jr. Middleweight champ Brian Castano next.
More on that in a moment.
First the WBO made the announcement Friday night choosing Tszyu's top status over unbeaten Russian Magomed Kurbanov,
Resolution WBO Jr. Middleweight Division Mandatory Challenger Designationhttps://t.co/FaFn6gfkhI

— WBO (@WorldBoxingOrg) August 28, 2021
The WBO's 14 page letter to both fighters and released on their website read in conclusion,
"Having carefully examined the parties' submissions, the uncontested facts stated herein and having reviewed the WBO Regulations of World Championship Contests and applicable provisions, we are of the position that Tim Tszyu best satisfies the required criteria for the designation of Mandatory Challenger in the Jr. Middleweight Division," said Luis Batista Salas, chairman of the WBO Championship Committee.
"The Committee believes that Tszyu's activity has been significant considering that upon winning the Vacant WBO Global Jr. Middleweight Championship Title on August 14, 2019, Tszyu has successfully defended his Regional Championship on five (5) occasions within a two (2) year term….."
Tszyu, 19-0, 15 KOs, has been on a roll scoring kayo after kayo in front of huge Australian crowds over the course of the past year. He was last in action in July, when he was supposed to destroy late replacement Stevie Spark in is latest non-title bout, and Tszyu did just that. He scored a third round TKO with a couple of wicked body shots to close out the main event at the Newcastle Arena on July 7th.
The 26 year old son of the Hall of Famer, Kosta Tszyu, also beat former WBO World Welterweight champ Jeff Horn last August in arguably the biggest win of his career.
Tszyu reacted on getting the WBO #1 status approval on social media Saturday morning from Australia,
— Tim Tszyu (@Tim_Tszyu) August 28, 2021
The Russian Kurbanov is 22-0, but hasn't been as active as Tszyu recently and not against great competition, either.
As for whether he will get a shot at the WBO champ Castano anytime soon? That may be tough.
Castano and his representatives are in talks for what will be a popular rematch for Jr. Middleweight supremacy against WBC, WBA and IBF champ, Jermell Charlo. Those two fought a disputed draw in San Antonio, Texas, last month in a bout that many believed Castano deserved the decision on and the win.
If Castano cannot reach agreement with Charlo this Fall on the rematch, Tszyu is the logical fight. However, Tszyu will likely have to come the U.S. to do it. Australia currently is in a country wide "lock down" in the shrort for Covid 19 rising cases and travel within the country is being restricted.
Plus, Castano has made clear, as the champ, that Tszyu should come to fight him on his terms and he wants that in the U.S.