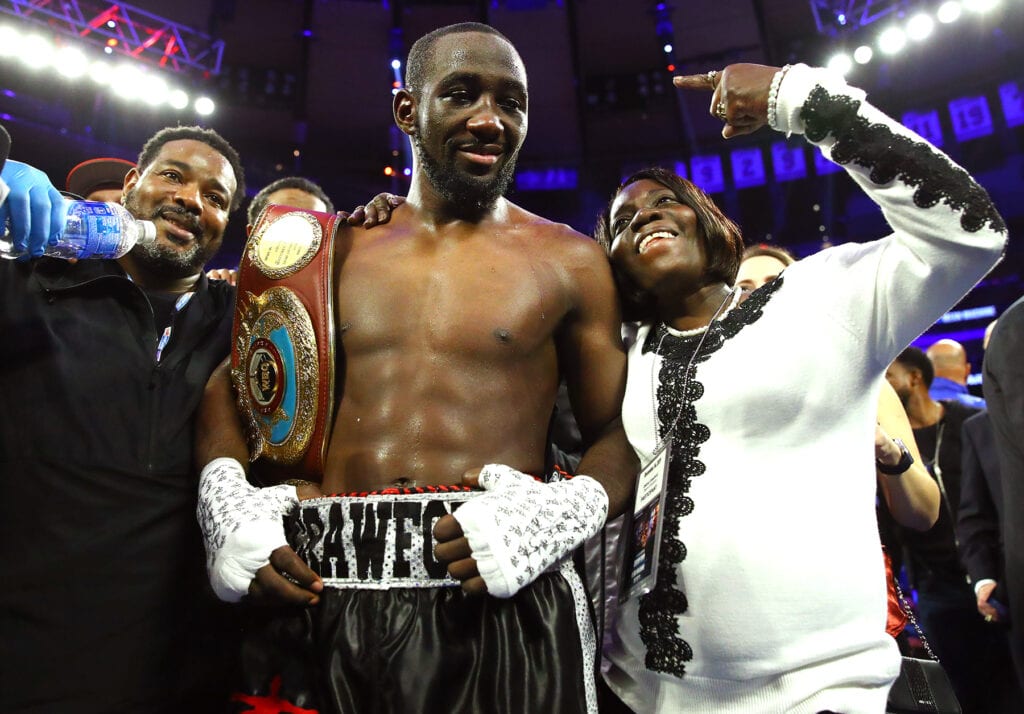 News
Terence Crawford-Shawn Porter Purse Bid Tuesday
Terence Crawford-Shawn Porter Purse Bid Tuesday
Where are we at with the welterweight showdown between Shawn Porter and WBO champion Terence Crawford?
Well, despite all of the conversation and chatter, we are slated to go to a purse bid Tuesday at Noon ET that will air live on their Facebook page. Typically, these aren't made out in the open to the public, but the offices of the WBO Office will be available this one time to the public to see which promotional outlet wins the right to hold the fight.
Top Rank CEO Bob Arum stated over the weekend that this fight is done and slated for November 20th at Mandalay Bay in Las Vegas in a video by "Elle Seckbach Reporting" for ESNews.
"We talked to PBC as late as yesterday, and it looks like Porter is on board or close to being on board, and hopefully, Terence will be on board, and we'll announce that fight next week hopefully," Arum told Elle Seckbach in an interview. "We want it in Las Vegas at the Mandalay Bay, and we're holding the arena for Nov. 20."
While that hasn't been made official yet by Top Rank, if Arum and Top Rank don't announce that before noon tomorrow, we'll have the purse bid instead of the ongoing "talks."
The rescheduled purse bid for the mandatory bout between WBO Welterweight Champion Terence Crawford and challenger Shawn Porter will be held at 12:00 pm EST tomorrow, September 14th, at the WBO offices in San Juan. It will be transmitted live via the WBO's Facebook page.

— WBO (@WorldBoxingOrg) September 13, 2021
I spoke with Gustavo Oliveri, Esq. , the right-hand man and legal counsel for the WBO, and he advised me on what to expect at this purse bid tomorrow.
"The live streaming will consist of the proceedings and adjudication of the purse bid. We will probably have a pre-proceedings intervention by our media personnel to explain the works and the purposes of live streaming," Oliveri said for Big Fight Weekend.
As this article is published, I inquired about any participation or questions from the media regarding this live stream? Oliveri advised me that there will be no media questions allowed during the process.
What else is going outside of this purse bid? Talking about who wins it and when we can potentially get this fight. There still is solid reasonable doubt that even with a winning bid that this fight still won't see the light of day.
In any event tomorrow, this will be an interesting event that will hopefully lead us to the next title defense for the reigning champion Terence Crawford.