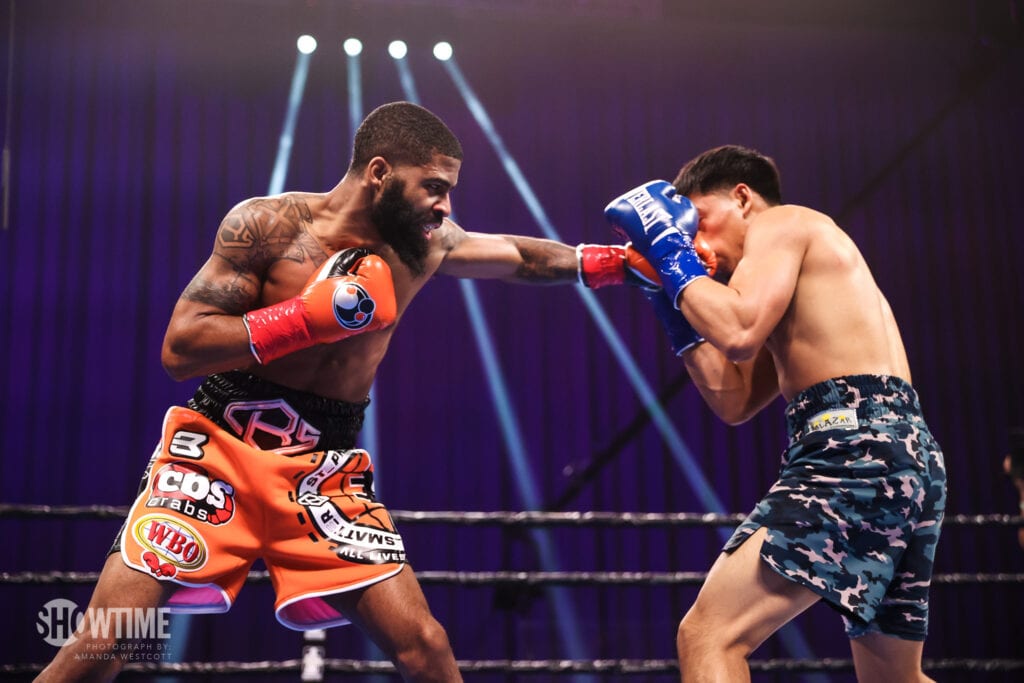 News
Stephen Fulton On June Defense- "Only Have To Prove It To Myself"
Stephen Fulton On June Defense- "Only Have To Prove It To Myself"
Coming up Saturday night June 4th in Minnesota, unified super bantamweight champ Stephen Fulton is ready to defend his WBO/WBC belts against former champ Danny Roman. And, in a virtual media session Tuesday, "Cool Boy Steph," as he's known, made clear that he chose this fight/opponent to prove something to himself.
"I don't give an F no more what people think. I know what I am and it shows. Everything I have to prove is for myself from here on out. I'm doing these fights for me." @coolboysteph#FultonRoman pic.twitter.com/WYAn8ip3J8

— SHOWTIME Boxing (@ShowtimeBoxing) May 10, 2022
The Philly native Fulton, 20-0, 9 KOs, comes off a dramatic, close, slugfest win over Brandon Figueroa last November, where he added the WBC 122 lb. title with a 12 round majority decision. As, we wrote then, he and Figueroa bombed each other from close quarters for almost the entire 12 round battle before Fulton got the nod on the scorecards.
"I expect Roman  to be different against me than in any other fight. He's looking to get back on top. I have to be smart and able to adapt. That's what I do best," Fulton said on video.
"I don't care what anyone on the outside thinks. I know what I am. I'm the unified champ. I only have to prove it to myself. I think since my last fight, I've changed my mentality. I'm not worried about anyone else, I'm taking these fights for me.
"The winner of this fight needs to go for undisputed. It's the other side that wants to keep waiting. Those are the only fights that interest me. It's all champions against other champions and top contenders for me. Once we take care of this fight, hopefully we go for undisputed next.
I showed against Brandon Figueroa that I can do whatever it takes to get the job done. I boxed early in my career and I've fought toe-to-toe in recent bouts. I know what I'm capable of and I'm going to show you." 
Many wondered if Fulton would give Figueroa the rematch next, but he instead has chosen the former WBA/IBF super bantamweight champ Roman instead. The L.A. native Roman is 29-3-1, having lost his titles on a split decision to Murodjon Akhmadaliev in January 2020. And, he's obviously hungry to try to get them back.
"He's the unified champion defending his belts. I want those belts, so it will be a great night," Roman said on video Tuesday.
"My fight against Murodjon Akhmadaliev was a close fight and I still believe I won. Then I didn't get the rematch, so now two-and-a-half years later, I'm getting another chance to get back on top so I'm more than thankful for that.
"Fulton fought a good fight against Brandon Figueroa. He was smart and made good adjustments during the fight. It was a close one but he took it, so respect to him."
Fulton-Roman will headline the Showtime/PBC card on June 4th at the Armory in Minneapolis, MN with WBA secondary super middleweight champ David Morrell in the co-feature.