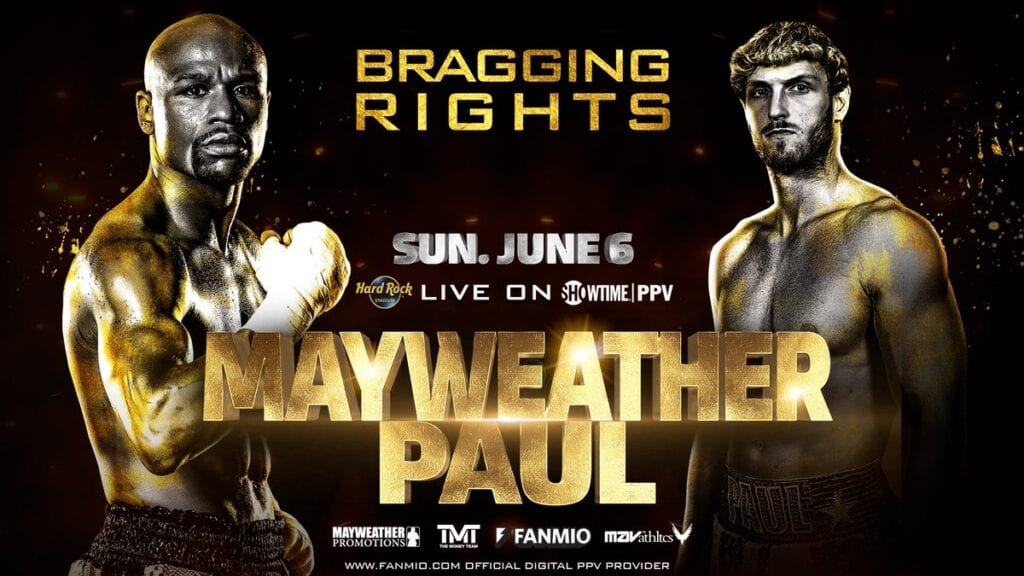 News
Showtime's Farhood on Mayweather-Paul "Floyd Still Commands Audience"
Showtime's Farhood on Mayweather-Paul "Floyd Still Commands Audience"
As we head to the weekend and the most prominent "fight" is an exhibition between Floyd Mayweather and Logan Paul that may border on professional wrestling as much as boxing, we went to a historian that will be part of the Showtime PPV broadcast for a little insight.
Steve Farhood, Hall of Fame boxing historian and former editor of Ring and KO magazines, was our guest on the Big Fight Weekend Preview Podcast to discuss the eight round exhibition between one of the most prominent fighters on the planet over the last 20 years fighting a Youtube star with a massive pop culture following.
"The fact that Floyd still commands an audience and an interest from the public is testimony that he does transcend boxing," Farhood said. "And, it's unusual for fighters to transcend boxing. They're usually not that big. Now, in the case of Logan Paul, that's a 'sign of the times,' because obviously he doesn't have a boxing background. 
He's fought one professional fight- he lost it, but you can make yourself a star today. You can make yourself transcendental. And basically, he and his brother have done that. The fact that there's an audience for this. I would think a younger audience is very, very telling of the times we live in."
Mayweather and the taller and much heavier Paul met the media for the final time Thursday afternoon in Miami for their fight, which for the record is not sanctioned as an official bout by the Florida Boxing Commission due to the weight disparity.
Still the PPV is gaining serious momentum on the internet and social media, as we head to Sunday.
The Mayweather-Paul bout will be eight, three minute rounds and the referee for the fight will have discretion to stop it or count out a knocked down opponent who doesn't make it back up by ten, for a KO.
Mayweather, who retired with a 50-0 record, is a former five division World Champ with previous career wins over the likes of Arturo Gatti, Oscar De La Hoya, Miguel Cotto, Canelo Alvarez and Manny Pacquiao. Mayweather was voted "Fighter of the Decade" for the 2010's by the Boxing Writers Association of America late last year.
Mayweather, who's made over $200 million in the ring, is looking to cash-in, as he always has. This includes his last actual fight in the ring having been against MMA Megastar Conor McGregor, whom he defeated in a full-on boxing match in August of 2017.
As for Paul, he has been in the boxing ring before fighting as part of Matchroom Boxing card in Los Angeles in November of 2019. That's when he fought in a six-three minute rounds in a sanctioned Crusierweight fight against British YouTube personality KSI. KSI won the split decision with actual California judges scoring the bout.
There will be an expected crowd of at least 10,000 fans at the Dolphins' Hard Rock Stadium just north of Miami for a the rare Sunday night show.
And, we'll see for certain with the live crowd, the internet buzz and most importantly, the paying PPV public (or not) how much "transcendental" influence Mayweather-Paul really has.