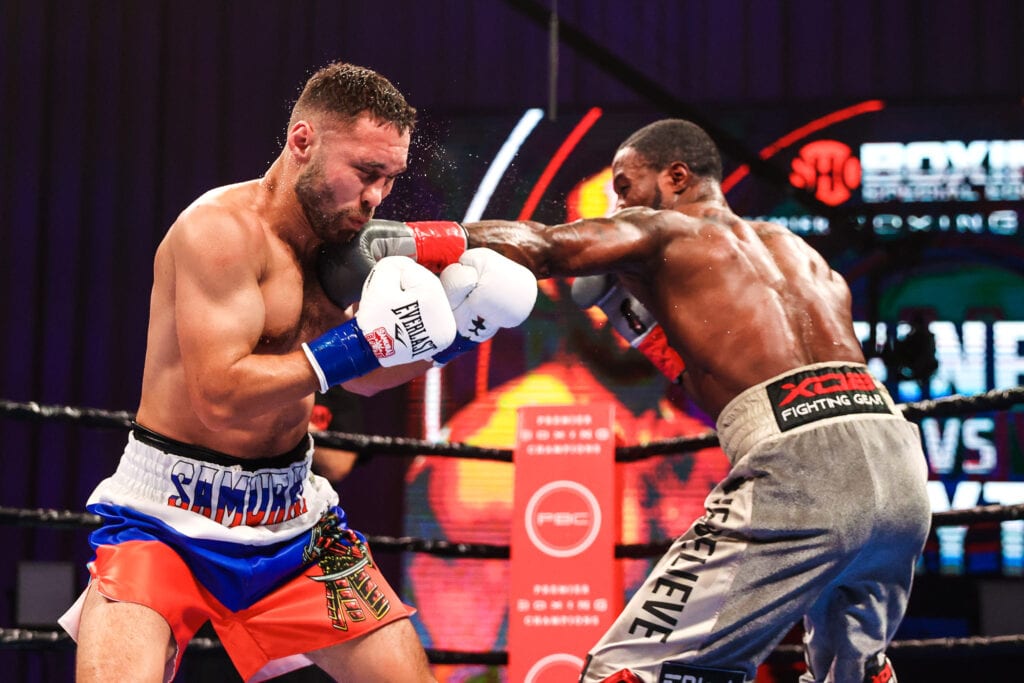 News
Sergey Lipinets Wants To Avoid Scorecards Saturday
Sergey Lipinets Wants To Avoid Scorecards Saturday
Sergey Lipinets is back in action this Saturday night and is in a classic crossroads fight against undefeated Jaron Ennis.
The contest that will take place at the "Fightsphere" of the Mohegan Sun Casino that will air on Showtime is a place as Lipinets is familiar with. He had last fought there in October to a majority draw against Custo Clayton.
This time around, Lipinets speaking with the media for the final time mentioned that he didn't want this time out to go to the scorecards.
"The main thing I learned from my last fight is to not depend on the judges," Lipniets said to the media Thursday. "I know that we're both coming to knock each other out. That's what makes for an attractive fight. We're hunting for opportunities to hurt him.
Power. Precision. Bravado. @JaronEnnis headlines against a warrior in @unionsamurai Saturday 9PM ET on @Showtime. pic.twitter.com/B7HjkFuUZ5

— SHOWTIME Boxing (@ShowtimeBoxing) April 7, 2021
Those opportunities weren't very often in the Clayton fight but that may be due to dealing with a hand injury before that fight took place. Another part of that was that Lipniets thought Clayton was looking to not engage.
"Custio Clayton is a very good fighter, I don't see a lot of people lined up to face him. After a couple rounds of action though, he was trying to fight an evasive fight. It was a very competitive fight and I still feel like I won," Lipniets said.
Hear my thoughts with T.J. Rives on #EnnisLipinets off our Big Fight Weekend podcast here:
Powered by RedCircle
 Either way, Lipnets is out for the upset as he is the five to one underdog as of this writing from MyBookie. Regardless of the odds, the plan was to ignore all the outside chatter.
"I don't worry about any outside noise or what people say about this fight. It doesn't matter to me if I'm the underdog. I'm coming in there to do my job and put on the best performance possible," Lipnets stated.