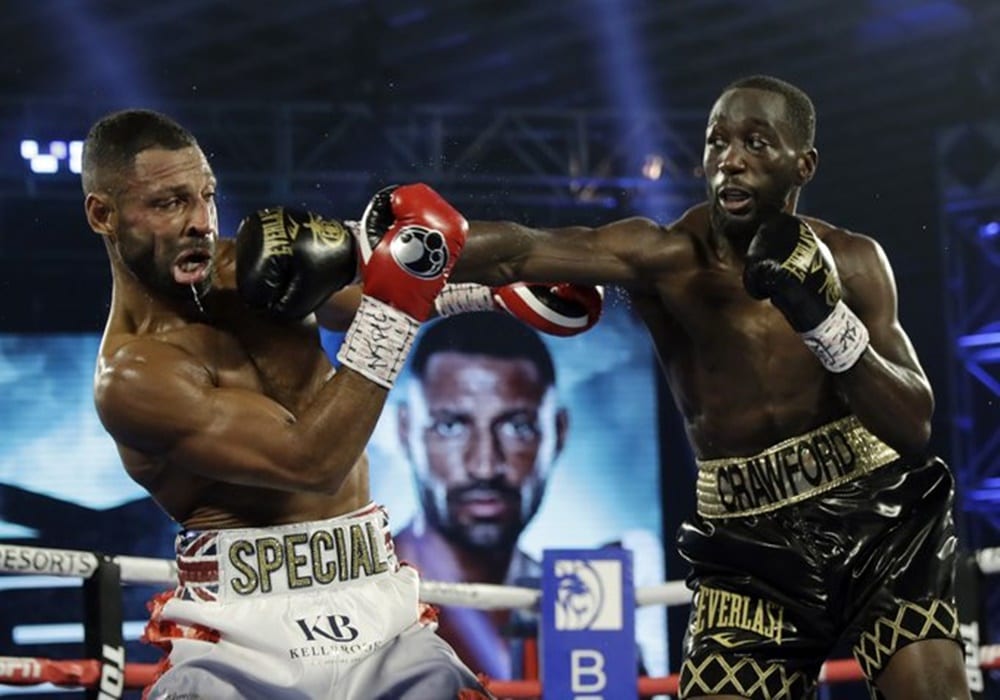 News
Report- Terence Crawford Will Get Record Guarantee For Porter PPV
Report- Terence Crawford Will Get Record Guarantee For Porter PPV
With their deal set for November 20th in Las Vegas, we're learning more of just how lucrative the WBO World Welterweight Title fight between Terence Crawford and Shawn Porter will be. And for the champ, if it's his last fight for promoter Top Rank Boxing, it's going to be the biggest guaranteed purse of his career.
First, as we wrote Tuesday, Top Rank and Premier Boxing Champions, who handles Porter, came to an agreement just prior to the WBO's "blind purse bid" that was to have been revealed mid-day in San Juan, Puerto Rico. That ended weeks of "back and forth" on whether a deal could be struck for the 37-0 Crawford to defend against the 31-3-1 former WBC world champ, Porter to meet by the WBO deadline of this fall.
Now, boxing insider, Mike Coppinger of ESPN, reported Tuesday night that the Omaha, NE native- Crawford will get a hefty $6 million guaranteed to face Porter, which is the biggest amount of his career. Coppinger went on to relay that he's learned that the Ohio native, now Vegas based Porter's guarantee is $4 million. Their amounts should go up somewhat for the ESPN PPV offering.
Sources: Terence Crawford is guaranteed upward of $6 million. Shawn Porter will earn at least $4 million. They were on a 60/40 split for the purse bid and that's the split they have now for their Nov. 20 ESPN PPV bout. Career-high for Crawford https://t.co/Ibo7CsXDCE

— Mike Coppinger (@MikeCoppinger) September 14, 2021
Crawford told ESPN about the deal,
"I'm very excited, Now I can show my talent and maybe I can show something for the general public, something that they've never seen before. Because I don't believe that I've showed them my best yet."
It's believed that this will be the final fight for the unbeaten, 33 year old former Unified Jr. Welterweight title holder. Crawford won his 147 lb. title with a dominant KO over Jeff Horn in June of 2018, but has had four less than stellar opponents in his title defenses. That included easily beating England's Kell Brook (photo top) by TKO last November, in a fight that wasn't even a marquee PPV. This, as it was offered over regular cable TV on ESPN by Top Rank.
As for Porter, he's been in and around the Welterweight World title scene for the past four years. This included his narrow win over current WBA champ, Yordenis Ugas, for the WBC belt in March of 2019. Current Unified champ, Errol Spence, took that "green belt" off Porter with a close 12 round decision in September of 2019.
Porter's last fight was a "stay busy" decision win over Sebastian Formella in August of 2020. So, there will be some intrigue on just how rusty he will be after a 16 month layoff.? Then again, it's been a year for Crawford's last ring appearance, too.
The good news is, barring the craziness we've seen with Covid 19, etc., we apparently will get what should be the top Welterweight title fight of the year coming in two months.