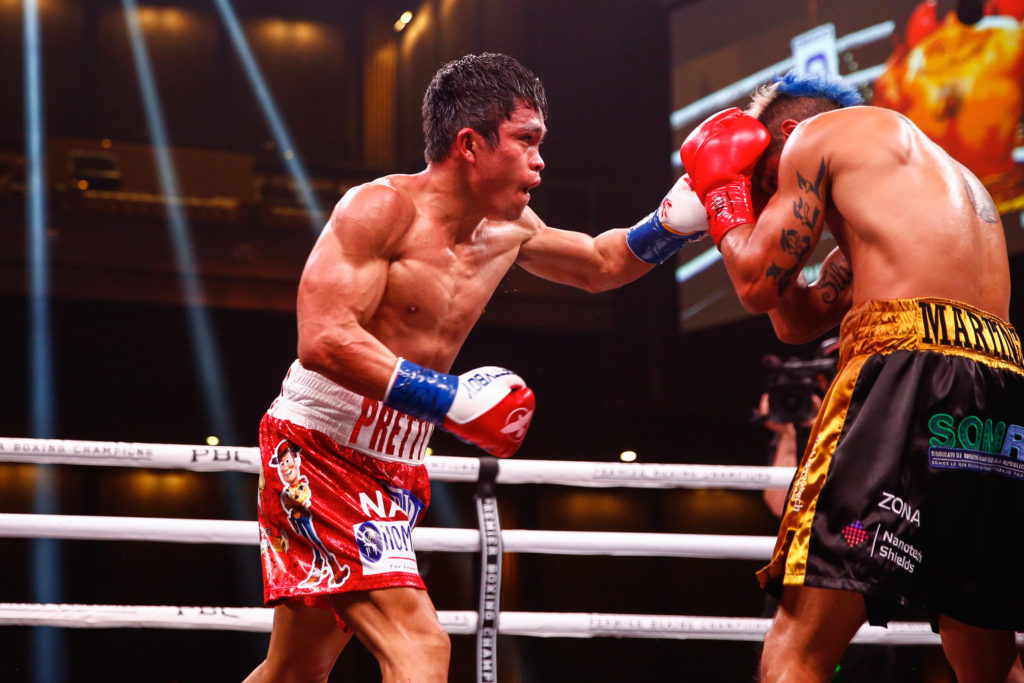 News
Report- Jerwin Ancajas Will Stay Super Flyweight- Rematch Martinez
Report- Jerwin Ancajas Will Stay Super Flyweight- Rematch Martinez
It was a stunning upset in Las Vegas just over a week ago, as unheralded Argentinian Fernando Martinez overpowered and defeated longtime IBF Super Flyweight titleholder Jerwin Ancajas of the Philippines. Now, the veteran former champion apparently wants his rematch.
Sunday afternoon Spanish speaking boxing insider Julius Julianis put on social media that he's learned that despite the 30 year old Ancajas having trouble making the 115 lb. weight limit and the punishment he took from Martinez in the second half of the fight, he wants to stay at that weight and rematch him,
Ancajas no iba a ejecutar la cláusula de revancha porque lo estaba pasando fatal para dar las 115 libras… pero como ahora va a entrenar con Ameuro Elite, veo un 99% probable que ejecute dicha clásula y haya revancha con Fernando "El Puma" Martínez por el Mundial supermosca IBF

— JuliusJulianis (@julianisjulius) March 6, 2022
The tweet translated reads,
"Ancajas was not going to execute the rematch clause because he was having a terrible time to give the 115 pounds… but since he is now going to train with Ameuro Elite, I see a 99% probability that he will execute said clause and there will be a rematch with Fernando "El Puma" Martínez for the IBF Super Flyweight World Championship."
As we wrote previously, Ancajas, who had held his IBF World title since 2016, was making his 10th title defense on February 26th . The 30 year old Filipino was fighting for the first time in the famous city of Las Vegas, but after a solid start of landing some early lefts, things unraveled fairly quickly.
That's when the 30 year old Argentine, who came in with a 13-0 record, but not having fought a significant contending fighter in his pro career, turned it on. He continued to force his way inside of Ancajas and score with short left uppercuts and left hooks that stunned and backed up the the champ.
Martinez's best round to that point of the fight was the ninth, where he landed 40 punches- many were power shots, including the hard left hooks followed by right hands. In fact, Martinez overwhelmed Ancajas by landing a staggering total of 421-170 power shots over the 12 rounds.
And, he finished out strongly winning the final three rounds of the bout on the judges cards to seal the easy decision win on all three cards to claim the IBF World title.
As for Ancajas, he's now 33-2-2 and it would be lucrative/attractive rematch for he and Showtime Boxing that televised the first tight, etc, to fight Martinez. However, the punishment he took could be linked to simply having too much trouble making 115 lb. And, that will be a dilemma for the former champion.