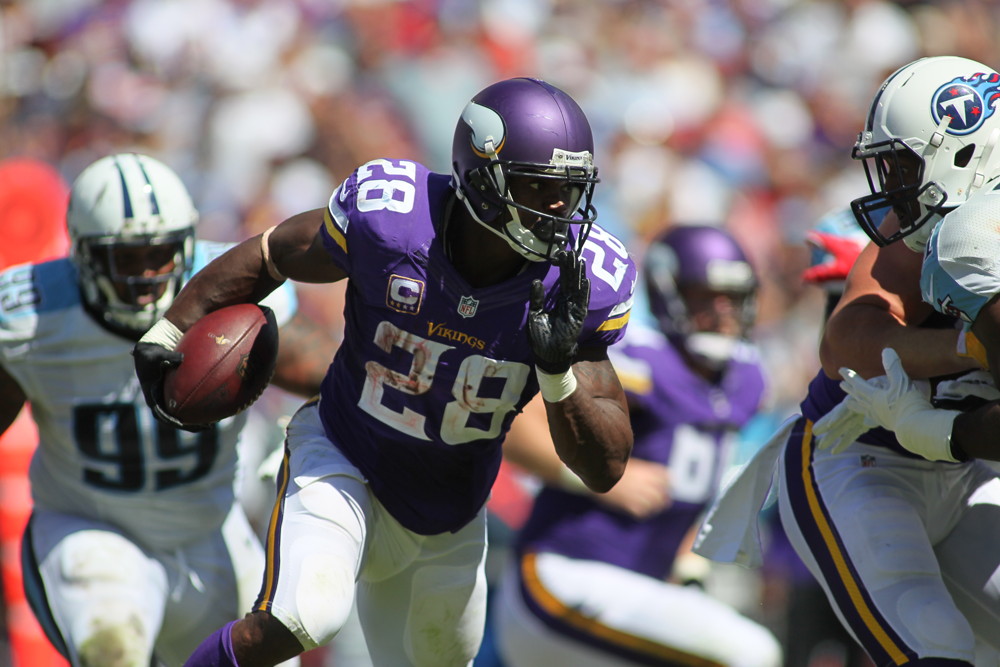 News
Report- Former NFL Stars Adrian Peterson-Le'Veon Bell To Fight
The trend of professional athletes from other prominent sports trying their skills in a boxing ring continues and on Monday comes a report that former NFL star running backs Adrian Peterson and Le'Veon Bell will be the next. And, they'll be boxing each other in late July.
Boxingscene.com's Manouk Akopyan reported that Peterson-Bell will be part of the undercard of an already scheduled battle between social media/internet stars Austin McBroom and AnEsonGib for July 30th at the Crypto.com Arena in L.A.
NFL Stars Adrian Peterson, Le'Veon Bell Sign Exhibition Boxing Match Deal, Will Fight 7/30 In LA https://t.co/gwukBSGpem pic.twitter.com/QnUoSzpJon

— BoxingScene.com (@boxingscene) June 27, 2022
"Peterson and Bell will have signed a contract to fight in five, two-minute rounds, a source informed of the deal told BoxingScene.com on Monday….The plan is to use 12-ounce gloves for the showcase, which will take place July 30 at the Crypto.com Arena in Los Angeles.
Former NBA star Nick Young is also scheduled to fight rapper Blueface in what will likely be an exhibition match as well.
Peterson, 37, and Bell, 30, were once bona-fide stars and fantasy football darlings who are now in the twilight of their NFL careers bouncing around teams.
Peterson is a former NFL MVP and four-time All-Pro who currently ranks as the NFL's fifth all-time leading rusher with 14,918 yards. He's also scored 126 total touchdowns.
Peterson played four games and accumulated 38 carries for 98 yards and two touchdowns playing for the Tennessee Titans and Seattle Seahawks in 2021. Nicknamed "All Day" for his bruising running style, Peterson is best known for his Hall of Fame-bound credentials while playing for the Minnesota Vikings from 2007 to 2016.
Bell has been training on and off for a boxing showcase dating back to last year, when he played a total of eight games and had 38 carries for the Baltimore Ravens and Tampa Bay Buccaneers.
Bell is a two-time All-Pro dual-threat running back who has totaled 9,843 yards and 51 touchdowns total rushing and receiving over 96 games since entering the league in 2013."
Last December another former NFL All-Pro running back, Frank Gore (most prominently the San Francisco 49ers), fought former NBA All- Star Deron Williams (Brooklyn Nets) on the undercard of the Jake Paul-Tyron Woodley PPV rematch in Tampa. The bigger Williams with his longer reach handled Gore in the four round bout by decision.
Also, former Pro Bowl WR Chad "Ochocinco" Johnson (Cincinnati Bengals) made his in ring debut last June scoring decision over Brian Maxwell on the earlier bouts of the Floyd Mayweather-Logan Paul PPV in Miami.
But, this will be the first time, at least in recent memory, that two prominent American football players, who were both playing in the league in 2021, will have battled each other.