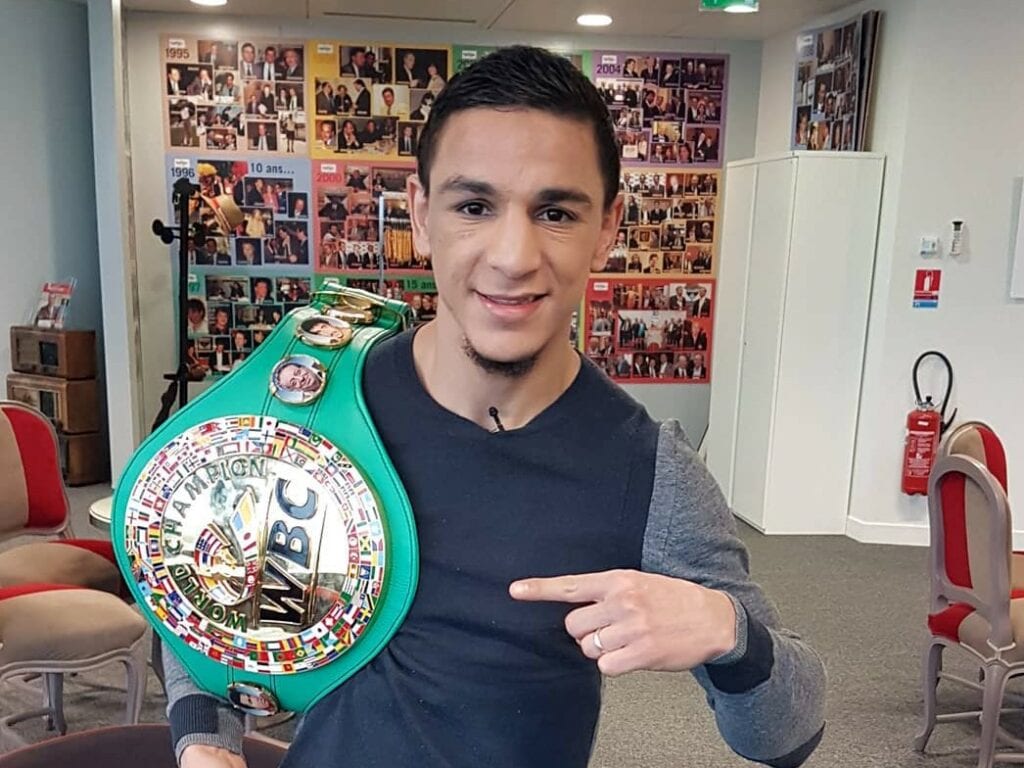 News
Nordine Oubaali Back As Bantamweight Champion
Nordine Oubaali Back As Bantamweight Champion
Bantamweight Champion Nordine Oubaali, around Christmas time, was stripped of his title due to COVID-19.
Early Sunday morning, he was reinstated back to that title in lamens terms because of it.
Dan Rafael for Boxingscene reported that the World Boxing Council (WBC), in a letter they would "remove the Champion In-Recess designation from WBC Bantamweight World Champion Nordine Oubaali."
"The WBC will continue to monitor Champion Oubaali's and Nonito Donaire's condition with views of determining when they will be medically cleared and fit to return to the ring," the WBC letter Boxingscene received. "The WBC will allow Champion Oubaali to make a voluntary defense of his World Title in February of 2021, based on the WBC's determination that he is medically cleared and fit to do so. Based on the availability and medical clearance of the WBC World Champion, WBC Interim Champion, and Nonito Donaire, the WBC will reassess the overall situation of the division and will issue a more definitive order (later this month).
Nordine Oubaali Reinstated By WBC as Bantamweight World Champion https://t.co/g5tsKRzptY pic.twitter.com/IYjsDgXARB

— BoxingScene.com (@boxingscene) January 10, 2021
That muckety muck is to clear up what was initially planned for Oubaali before he was stripped of the title due to being unable to compete in his title defense in December against Donaire. Donaire was supposed to challenge the vacant title and tested positive (and then not) for COVID-19 and was pulled as well.  his move led to the WBC scheduling an interim bout between Reymart Gaballo, winning by a very controversial split decision against Emmanuel Rodriguez in December.
So the letter gives the WBC an outline of who Oubaali can face next. Originally it was supposed to be the interim champion Gaballo, but with everything in the pandemic going around, it can be Donaire instead.
"Given the uncertainties associated with the ongoing Covid-19 pandemic, the WBC shall have the sole right and option under our Rules & Regulations to issue additional orders concerning the Bantamweight Division, as it becomes necessary," per the letter.
We'll see what the fight order is later on in January, but at the end of the day, the Frenchmen Oubaali has his belt back, and it may be on the line against the original challenger Nonito Donaire after all.