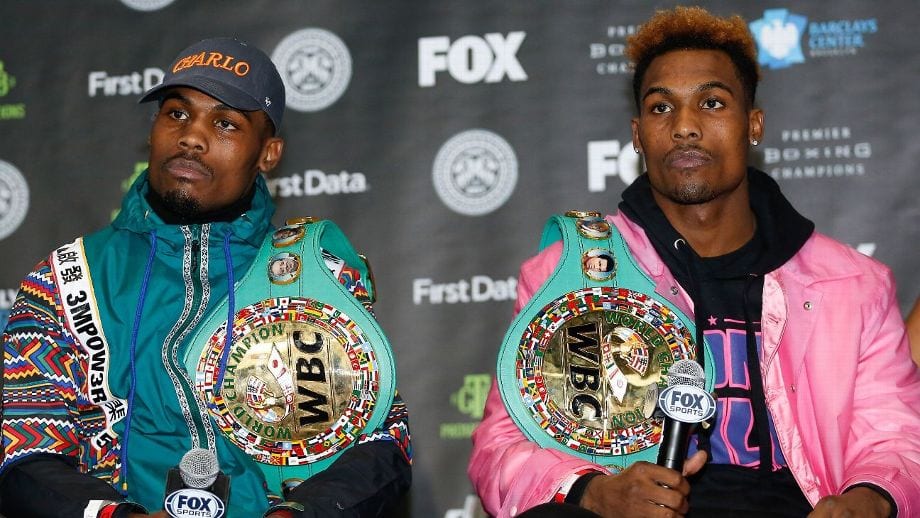 News
Murder Victim Killed At Charlo's Gym Near Houston
Murder Victim Killed At Charlo's Gym Near Houston
Details are still emerging from a Saturday night homicide at a Houston area gym and fitness center owned by one of the World Champion Twin Charlo brothers, Jermell Charlo.
KPRC TV had the latest on Sunday on the shooting that happened inside the gym on Saturday night that had the Fort Bend County Sheriff's office looking for the suspect,
BREAKING: https://t.co/EhgWxtgLdq

— KPRC 2 Houston (@KPRC2) May 16, 2021
19 year old Christian Menifee was eventually found and taken into custody on murder charges. Authorities said Saturday night that he and the victim had "an ongoing dispute" that ended in gunfire just before 7 p.m. local time.
On Monday morning, the Fort Bend County Sheriff's Office held a news conference with more details:
Sheriff Eric Fagan said that Menifee got into another argument with 19 year old, Tyler Hicks, in a recording studio inside the fitness center and shots were fired. His office had deputies respond to 911 calls and Hicks was pronounced dead at the scene.
A man-hunt ensued for Menifee, who arrested in adjacent Harris County with the help of their department at his mother's home early Sunday morning.
"Thanks to the quick and diligent work of our partner agencies we were able to get this dangerous individual into custody without incident," said Fagan. "Our thoughts and prayers go out to the victim's family."
Menifee is currently being held in the Fort Bend County jail on murder charges.
Unified World Jr. Middleweight champ Jermell Charlo owns the "Charlo Boxing and Fitness" club in a shopping center in the western Houston suburb of Sugar Land, TX. The Charlos advertise the gym, and its features on their CharloBoxing.com website.
Later on Monday morning, the club released a statement related to the homicide,
"The Charlo Boxing & Fitness Club family learned early Sunday morning that tragically, a person lost their life in a senseless dispute in one of the studio rooms inside the fitness club building. Our deepest sympathy and grief go out to the victim and their family.
Mr. Charlo did not know or have any personal connection with any of the parties involved in this shooting. The shooter and victim were patrons. The Charlo Boxing & Fitness Club and the recording studio space inside was created as part of Jermell Charlo's commitment to being a positive force in the Sugarland and the Greater Houston area.
It has been Mr. Charlo's mission to be a force for good in his community by creating a space for the community to get in the best shape of their lives and to express themselves musically. This makes this loss of life all the more shocking and tragic. Mr. Charlo and entire Charlo Boxing & Fitness Club family send their thoughts and prayers to the victim and their family and will continue to cooperate fully with police in this matter."
The statement did not make clear whether Jermell Charlo or his brother, Jermall who fights next month in Houston, had been working out at the facility before the shooting on Saturday.
Jermell Charlo, who already owns the WBC, IBF and WBA world titles, is scheduled to battle WBO champ, Brian Castano for the Undisputed 154 lb. championship later in the Summer on Showtime on July 17th.