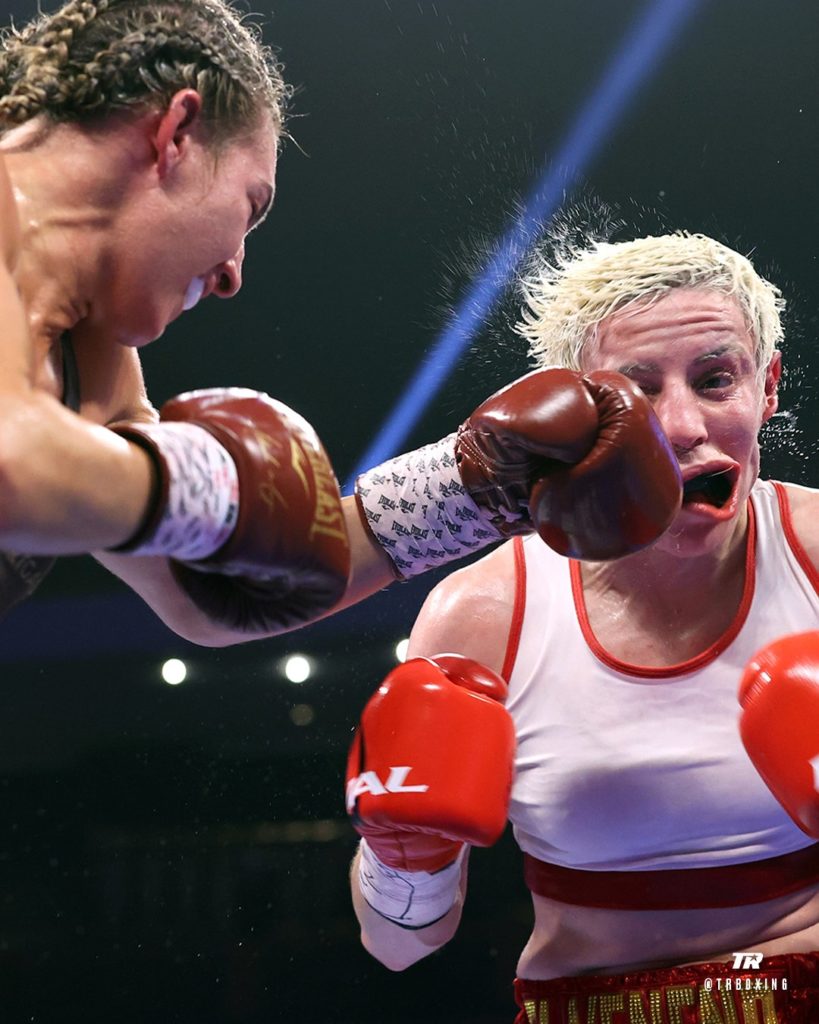 News
Mayer-Hamadouche: Great Fight. Lousy Cards
Mayer-Hamadouche: Great Fight. Lousy Cards
The unification bout between Mikaela Mayer and Mavia Hamadouche was undoubtedly one of the best fights, male or female, in the ring last night.
Too bad the scorecards of Max DeLuca, Tim Cheatam, and Lisa Giampa didn't reflect it. What their cards reflected (99-91,98-92 and 100-90) is a reminder that even judges may have been stuck in lines at the concession stand when this first main event took place that aired on ESPN+ from the Virgin Hotels and Casino in Las Vegas.
I'm not here to tell you that the scorecards are trash; they 1000% are. I'm convinced as much as all three judges somehow found a way to give the first round to Mayer, a round that Hamadouche won. That was the story of this fight. It was close, a firefight, and had action. You know, all the things you want in a fight only to be forever remembered by three judges who saw a different fight from my best summation.
Great fight. One of the best this year.
Worst Scorecards we'll see too this year. #MayerHamadouche

— Marquis Johns (@weaksauceradio) November 6, 2021
"It's not about that… it's not male or female. Bad scoring is a global pandemic," Eddie Hearn mentioned after the fight,
dismissing any concern of having WBC titlist Terri Harper and/or WBA titlist Hyun Mi Choi fight anywhere other than on a Matchroom show versus Mikaela Mayer.
Hearn, who promoted Hamadouche, wasn't a fan of these cards, and neither was Hamadouche, who wanted "turnabout is fair play" after the fight.
"If I can get a rematch, I would live to fight again," Hamadouche said after the fight. "Why not do it in France? I fought on her home soil. Maybe (next time) we can do it with fair judging."
Do I think Hamadouche won the fight? No, but we all know this was just another fight that really should talk about more for the action in the ring of it and not the horrendous scorecards after it.