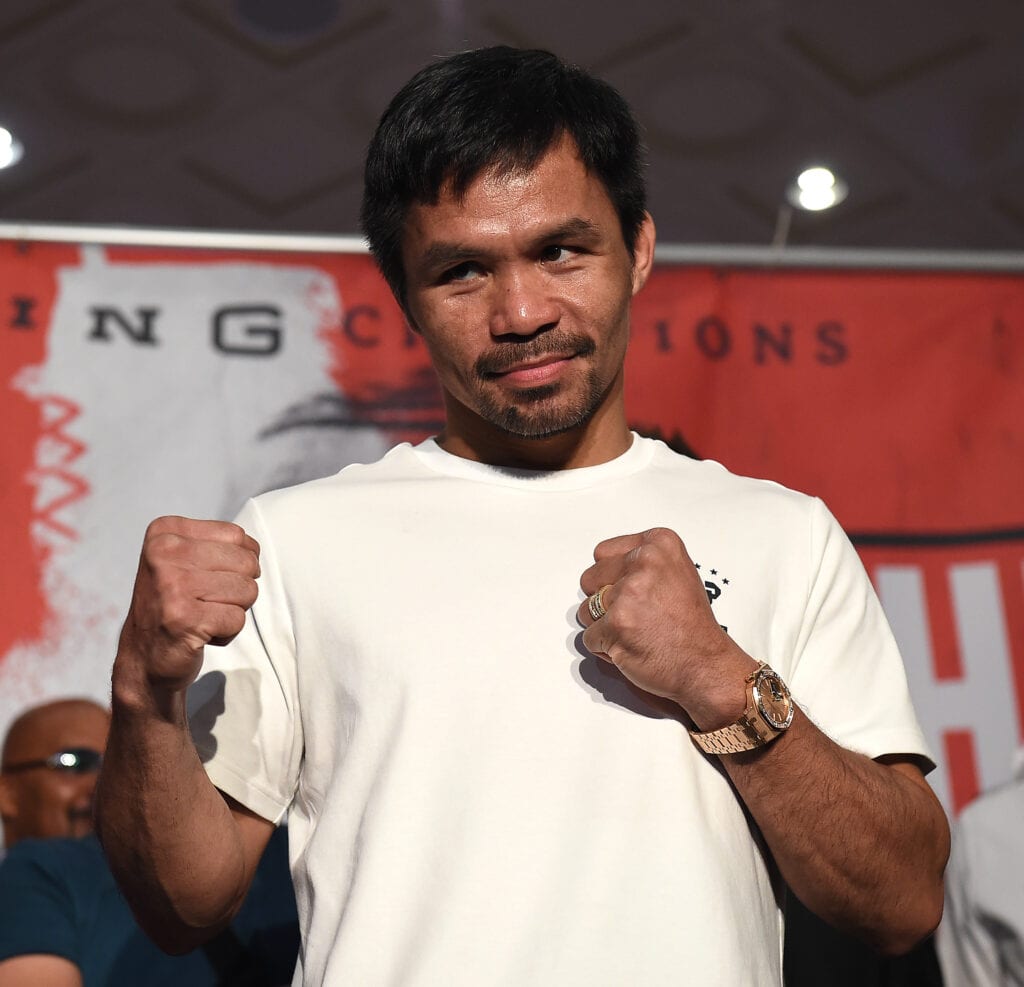 News
Manny Pacquiao-Errol Spence Had Their Initial Presser
Manny Pacquiao-Errol Spence Had Their Initial Presser
Sunday afternoon kicked off the face-to-face time for Manny Pacquiao and Errol Spence Jr., as they held the first press conference in Los Angeles from the Fox Television Studios.
Their World Welterweight title bout is slated to take place on August 21 from the T-Mobile Arena in Las Vegas, and the conversation that aired on Fox across the U.S. mentioned how their styles would be a different look for both fighters.
"There was a lot of opportunity to pick a much easier fight than compared to Errol Spence. I decided to pick Errol Spence because… I want a real fight," Pacquiao said at the press conference Sunday.
Pacquiao picking Spence over a list of proposed names is being looked at by the court system, but this will be the first southpaw that he has faced in 13 years. That honor would go to David Diaz, who he stopped in 2008 by eight-round stoppage at lightweight.
#PacquiaoSpence in the building together for the first time. pic.twitter.com/xdwG1JTttH

— Manouk Akopyan (@ManoukAkopyan) July 11, 2021
Pacquiao couldn't resist taking a shot at Floyd Mayweather at the press conference while praising his upcoming opponent, Spence.
"Errol Spence is better than Floyd Mayweather. Maybe he can teach Floyd how to fight toe to toe," Pacquiao said.
High praise from Pacquiao but both him and Spence weren't at this press conference to talk any smack or predictions. In fact, when host Heidi Androl pressed both, both stated they would" find out in the ring."
While there wasn't any bulletin board material for me to write about here, this fight is easily one that everyone has been looking out for. This, as Pacquiao in the conference sounded like a man, while not outright saying this the last one, made about as many passive comments that win, lose or draw that it will be the end of a historic career for the 42-year-old future Hall of Famer.
But, the shots at Floyd were honestly the highlight of the press conference. If you missed any of it, I suggest checking out Fightview360.
"Errol don't need to have advice from Mayweather. I believe Errol is better than Mayweather. He's a better fighter than Mayweather. He could teach him," Pacquiao said about Spence getting advice from Mayweather.
Nice to see Pacquiao still bitter about that contest from 2015, which Pacquiao lost by unanimous decision. We'll see how things shake out when these two meet again close to their bout next month.