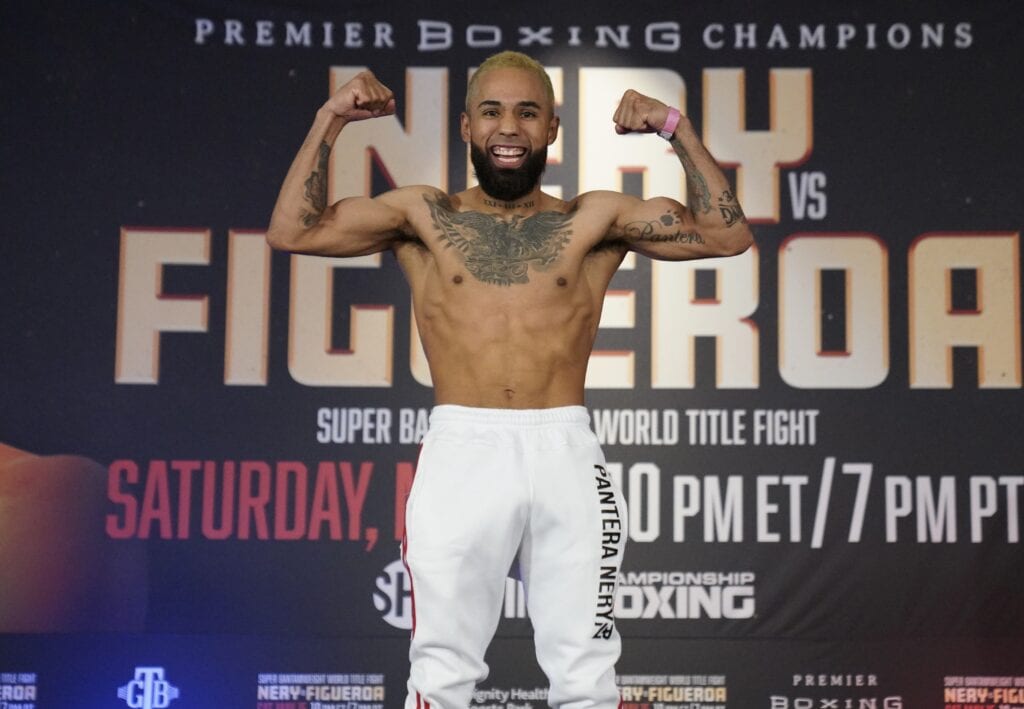 News
Luis Nery Taken To Hospital After Suffering Body Shot KO
Luis Nery Taken To Hospital After Suffering Body Shot KO
On Saturday night in Carson, California, WBC Super Bantamweight champ, Luis Nery, suffered his first pro defeat, and the body punch landed by new champ Brandon Figueroa put Nery in an ambulance to the hospital, too.
First, here's the 24 year old Figueroa capturing the WBC 122 lb. title in the 7th round after landing a left to the right side of Nery's body,
The body work gets it done. @BrandonLeeFig stops Luis Nery in round 7. #FigueroaNery pic.twitter.com/AJaUzrNj6F

— SHOWTIME Boxing (@ShowtimeBoxing) May 16, 2021
Nery, who was winning the fight headed into the 7th on two of the three judge's cards, crumbled to the canvas and did not beat the ten count. That gave Figueroa, now 21-0-1, his upset win and his first world championship victory, as well.
The concern then turned to the man who had previously dominated as WBC Bantamweight champ for the previous 2+ years in Nery. He left the ring almost immediately after the fight complaining of the body shot. And, eventually he began to have more issues/discomfort in his dressing room at the Dignity Health Sports Complex.
Lance Pugmire of the Athletic then tweeted that Nery left the facility on a stretcher to an ambulance for further evaluation of what Figueroa's body punch may have done,
Nery is inside this ambulance, official said he started going pale when they had him in back room… pic.twitter.com/CCBOLusV4w

— Lance Pugmire (@pugboxing) May 16, 2021
As our Marquis Johns wrote, in part, in his recap of the bout:
By the third round both guys were standing and trading toe to toe but there wasn't a lot of it connecting. Still, on the inside, Nery looked to be able to do his best work as the distance to land wasn't a problem. Figueroa, however, was able to counter inside and keep up the relentless pressure and solid uppercuts. We had another slip early in the fifth round. Nery in the fifth was able to bob and weave against Figueroa, who was throwing, but this changed when the sixth round rolled around as it looked to be the challenger's best round.
Figueroa, now 22-0-1, from the beginning of the seventh round kept the pressure going on Nery and was able to land some hard shots and finally sent him down with that nasty left to the body.
Pugmire later tweeted that an official told him with the ambulance leaving that Nery was being taken to the hospital as a precaution and was expected to be okay.