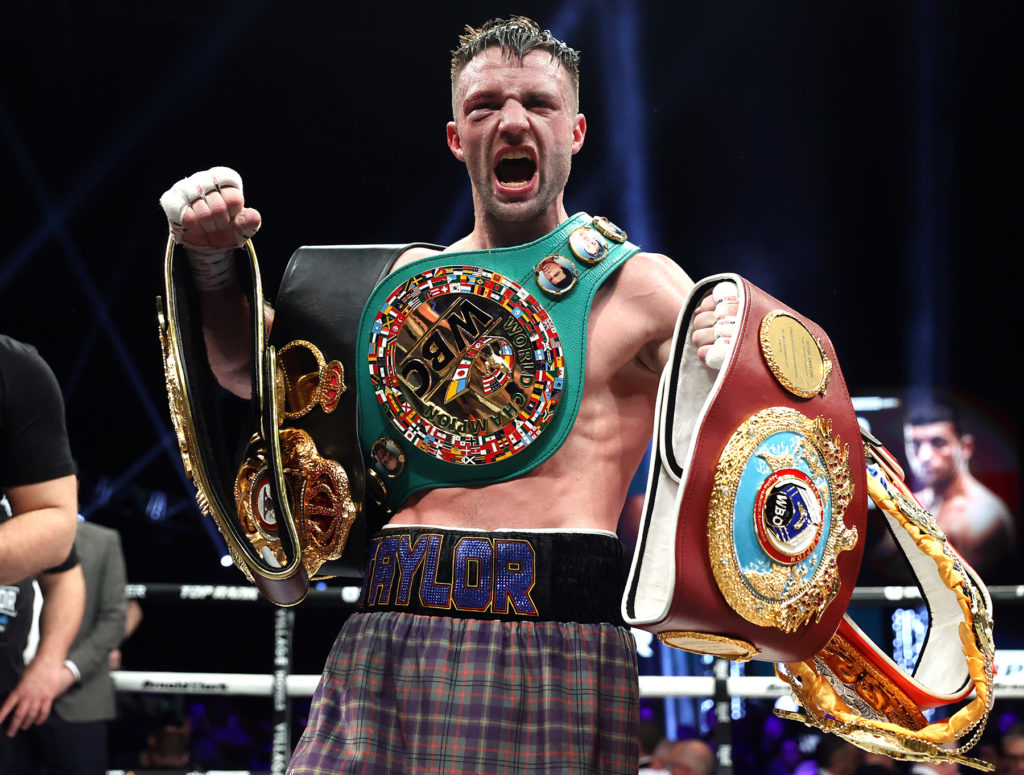 News
Josh Taylor Vacates WBC Title- Ramirez-Zepeda Ordered
Josh Taylor, who unified all four junior welterweight belts to become the undisputed champion by decision over Jose Ramirez in May 2021, remains king of the hill at 140 pounds but is now down to two belts.
He vacated the WBC title on Friday rather than go forward with a purse bid that had already been postponed multiple times for his mandatory defense against former two-time title challenger Jose Zepeda.
According to the WBC, the organization received a letter from Taylor's attorney letting it know he had decided to relinquish the belt. Previously, the WBA stripped Taylor for declining to face its mandatory challenger, Alberto Puello.
An official from Top Rank told Fight Freaks Unite that Taylor decided he would rather pursue a rematch with Jack Catterall, whom Taylor defeated by highly controversial split decision on Feb. 26 in a WBO mandatory defense in front of a hometown crowd in Glasgow, Scotland.
Taylor (19-0, 13 KO), 31, has taken the massive criticism to heart over the result against fellow southpaw Catterall (26-1, 13 KOs), 29, of England, and rather than move up to welterweight, as he said he might do, or face Zepeda, he wants to set the record straight against Catterall.
To fill the WBC vacancy, Zepeda (35-2, 27 KOs), 32, of La Puente, California, and Ramirez (27-1, 17 KOs), 29, of Avenal, California, who are ranked 1-2 by the WBC at 140, were ordered to fight. They are both managed by Rick Mirigian, who will have to navigate that situation.
Hear us discussing more on this proposed Ramirez-Zepeda bout on our latest "Fight Freaks Unite Recap" podcast by clicking play below,
In February 2019, Ramirez retained the WBC title by disputed majority decision over Zepeda, who was not yet managed by Mirigian.
"The WBC truly regrets having lost so much time and having mandatory contender Jose Zepeda frozen as well as other fighters in the division," the WBC said in a statement. "We wish Josh Taylor success in his future inside and outside the ring. The WBC hereby orders Jose Zepeda vs. Jose Carlos Ramirez fight for the vacant championship of the world."