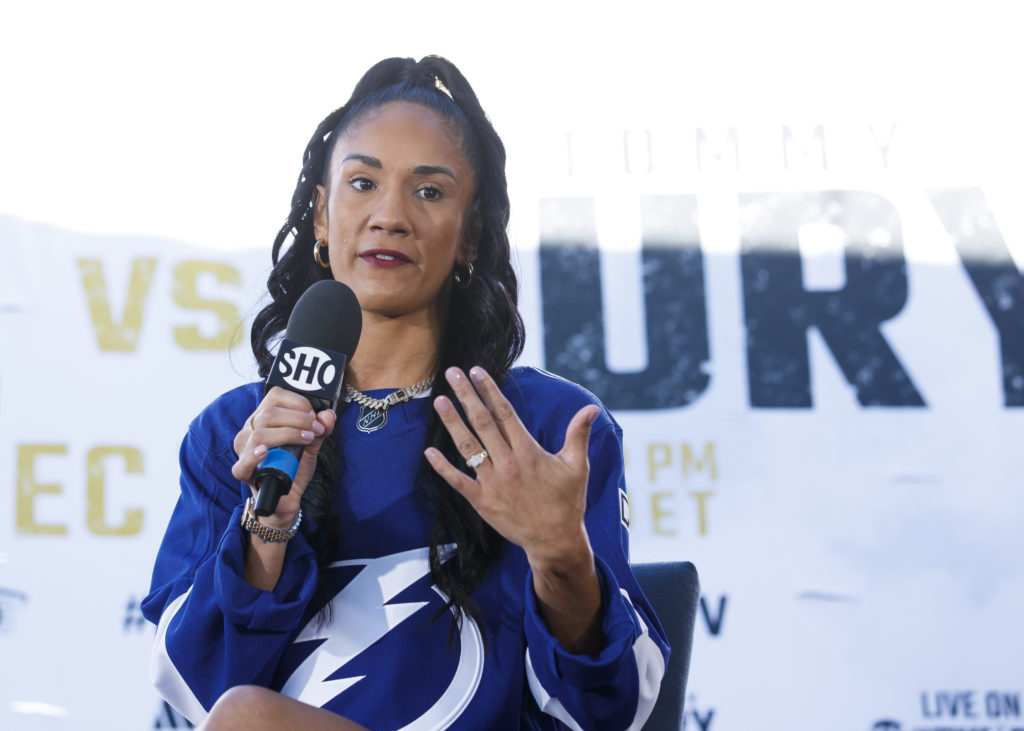 News
Hearn Confirms Katie Taylor-Amanda Serrano Bout Nearly Set
Hearn Confirms Katie Taylor-Amanda Serrano Bout Nearly Set
The most highly anticipated women's world title bout in years, and maybe ever, will apparently happen in the first part of 2022. This after Matchroom Boxing promoter Eddie Hearn confirmed to DAZN Streaming's boxing show Friday that Undisputed Lightweight title holder, Katie Taylor and four division world champ, Amanda Serrano are in agreement to meet next.
Hearn spoke to DAZN on several subjects, including the lucrative bout for Taylor-Serrano to likely be made for New York's Hulu Theater next to Madison Square Garden,
🗣 "That's the biggest fight in the history of female boxing" @EddieHearn

— DAZN Boxing (@DAZNBoxing) January 14, 2022
"The contracts are getting finalised at the moment. We're on the brink now," Hearn said. "That's the biggest fight in the history of female boxing. And it's going to be a massive fight for boxing in 2022."
Hearn also complimented Youtube/social media star turned boxer, Jake Paul and what he has done for Serrano when it comes to increasing her profile. Serrano has a promotional deal with the internet star's Most Valuable Promotions and just fought for the second time on Paul's main event PPV card winning a decision over Miriam Gutierrez in Tampa in December.
That non-title win at Lightweight improved Serrano to 42-1-1 with 30 KOs. Serrano has held seven different world titles in the four weight classes that she has won championships in. She is widely regarded as the most accomplished female championship boxer ever.
"Jake Paul has done a brilliant job for her [Serrano]. He's massively increased Amanda Serrano's value," Hearn continued."She deserves this, the price that was offered three years ago, that's not the price anymore. As they say, yesterday's price is not today and Jake Paul's a massive reason for that."
Taylor, the former Olympic Gold medalist, is unbeaten at 20-0, 6 KOs, and just recently headlined on December 11th for Hearn at the Matchroom show in Manchester, England. She scored a 10 round decision over
Firuza Sharipova to successfully defend her titles for fifth time since winning them all in a decision victory over Delphine Persoon at Madison Square Garden's main arena in June of 2019.
Serrano and Taylor were to have met in the Summer of 2020 but the Covid 19 pandemic delayed things and Serrano then walked away from the deal in a dispute, where she proved publicly with emails and documents that Hearn had tried to cut her purse offer for the Taylor significantly from the signed offer, thus voiding the contract.
Serrano has won four fights since then, and will represent the biggest threat to Taylor's recent dominance to date.
ESPN reports that Taylor-Serrano could end up on April 30th, but Hearn did not confirm the "when" on the interview Friday.