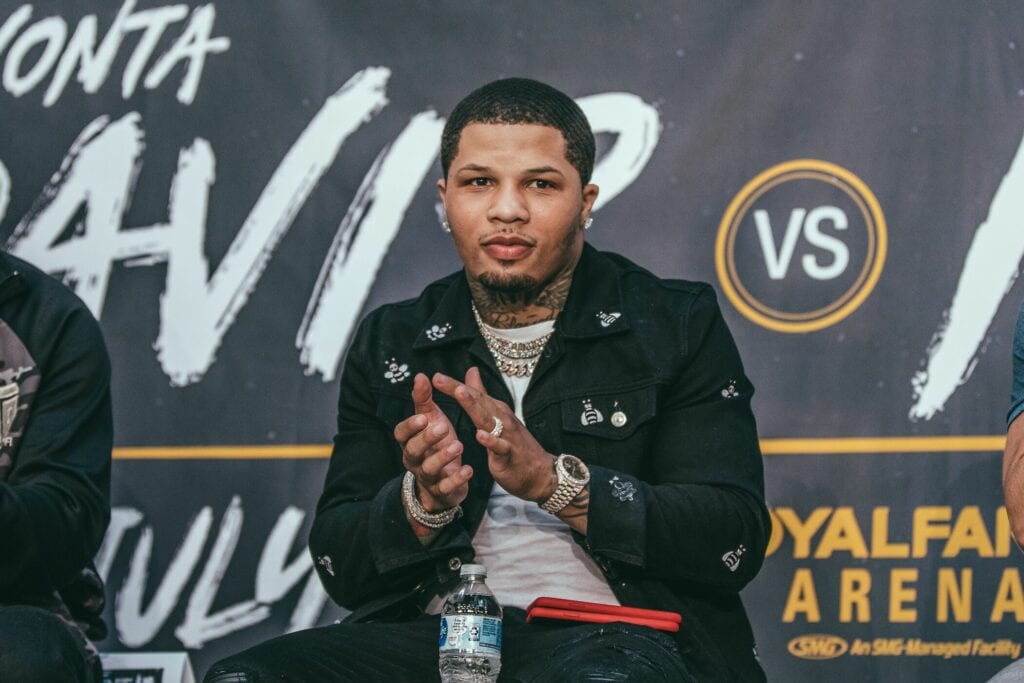 News
Gervonta Davis Facing Serious Charges In Baltimore Hit And Run
Gervonta Davis Facing Serious Charges In Baltimore Hit And Run
As exciting and successful as unbeaten, multi-division World Champ Gervonta Davis has been in the ring, his legal troubles outside of it continue to follow and diminish him. And, on Monday Baltimore Authorities formally charged Davis with 14 counts including felonies for his alleged hit and run crash last November there.
WJZ-TV reported on the incident and the charges on Monday evening,
JUST IN: Baltimore boxer Gervonta Davis has been charged in a Baltimore hit-and-run that happened in November 2020. https://t.co/3IpFEB5Ayf

— WJZ | CBS Baltimore (@wjz) March 22, 2021
Per the the Baltimore City State Attorney's office official release on the 25 year old WBA Lightweight champ Davis incident from November 5th of last year, Davis was indicted by a grand jury on the most serious charges of: Failure to immediately return and remain at scene of accident involving bodily injury, Person driving a motor vehicle with a suspended or revoked license and Failure to render reasonable assistance to injured person (4 of them) from the crash.
"Fortunately, the victims in this case were able to survive this alleged hit and run collision with recoverable injuries despite the potential for a far worst scenario," said State's Attorney Marilyn Mosby. "My office will continue to do our part to hold reckless drivers accountable when their harmful actions put innocent lives in jeopardy."
As we wrote about the crash in November,
Baltimore police were called to the scene of an accident at an intersection in South Baltimore at just before 2 a.m. where two vehicles collided after one had run a red light. It turns out that four people in the vehicle struck received medical attention and/or went to the hospital. Meanwhile, the Baltimore authorities said Monday that it was Davis' 2020 Lamborghini SUV, Urus that caused the crash.
Surveillance video from the intersection and local business show the crash.
And then, instead of staying at the accident scene, they show a Camaro come a short time later and take Davis and a yet to be identified female away before they could be interviewed by police.
This only adds to the legal woes of Davis who was arrested during Super Bowl week in Miami Florida in February 2020 after a video showed him in a domestic violence battery incident with his girlfriend at a charity basketball game there.
In the video, the Baltimore native Davis could be seen approaching the female and grabbing her around her throat area while raising her out of a chair. Then, he stalked her back out of the main arena and public view with members of his entourage following him.
Davis was arrested and charged with domestic violence and that case has yet to be resolved.
Just days before the November wreck, Davis scored one of the biggest wins of his career with a devastating sixth round, one punch knockout of four division World Champion Leo Santa Cruz at the Alamodome in San Antonio, Texas.
That win improved Davis to 24 – 0 with 23 KOs and was the first time in his career that he had headlined a Pay-per-view. Davis is rumored to be in discussions with popular, unbeaten Lightweight contender Ryan Garica for a potential large PPV fight later in 2021.
This latest traffic incident is in a long list of legal problems and arrest for Davis. This includes, an incident in February of 2019, when Davis was taken into custody after an altercation with another man at a Virginia shopping mall. Davis ended up paying restitution to the alleged victim and avoiding jail time in that case, which was resolved in October.
Davis has also been arrested two previous times before that on assault charges.
It's unclear whether the Baltimore native Davis will have to surrender to authorities and be arraigned on the charges. Or, whether he be allowed to simply appear in court to enter a plea at a later date in the case.