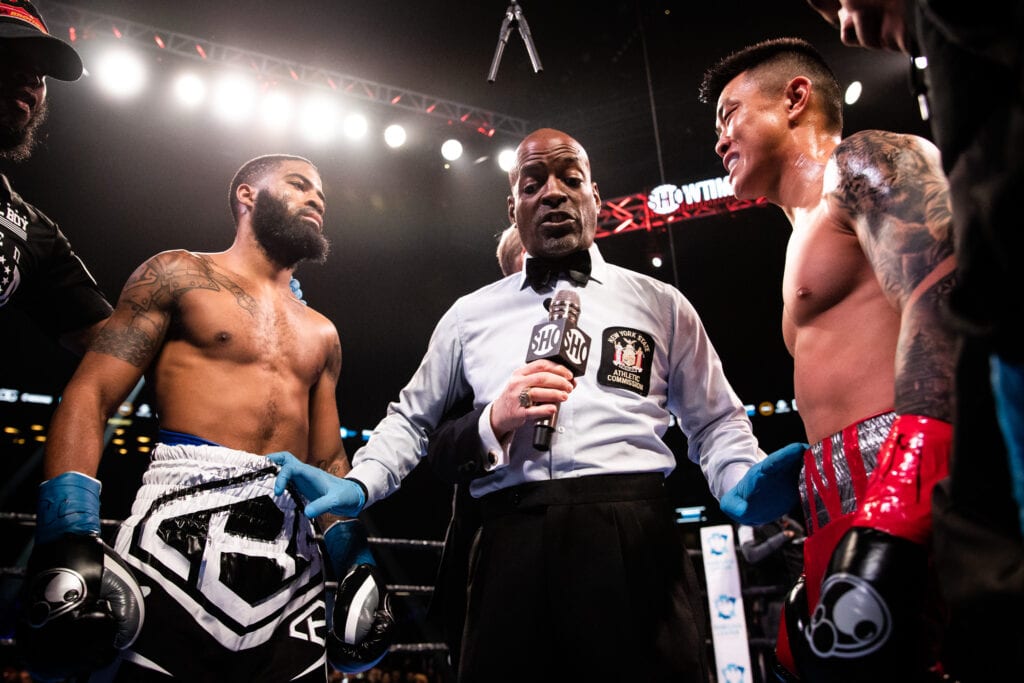 News
Fulton- 'I'm Just Ready To Fight'
Fulton- 'I'm Just Ready To Fight'
Stephen Fulton was supposed to have a shot at the title against Angelo Leo last August. A positive COVID test took that away.
This time around, Fulton looks to have nothing stop him from that opportunity.
Speaking with the media yesterday via Zoom, Fulton took us back to how he felt once that title shot was taken away.
"Listen, when they kicked us out the hotel, I felt like sh-t," a laughing Fulton said Wednesday during a virtual press conference for his rescheduled fight with Leo, set for January 23. "I'm like, 'Damn! Look how they treatin' me!' But I knew it wasn't nothing personal. Nobody wants to get sick. And by having it, now I understand why so many people have lost their lives and that type of thing.
So, I would like to say much love to everybody that had it and a healthy recovery for everyone."
Can't wait to hit the gym today. #CANTBESTOPPED

— 100 Billion (@coolboysteph) January 14, 2021
"Going through the experience of having the fight against Leo canceled just changed my mindset," Fulton said yesterday during the virtual call. I felt like I lost everything. It made me train even harder. I took that rage and anxiety and used it every day in training. I'm just ready to fight.
"My game plan remains the same as if I was fighting him in August. We're always ready to make adjustments, but I believe I'm much better than if I had fought in August. From losing that opportunity and now coming back, it's made me better physically, mentally, and emotionally," Fulton said.
This fight was one I was looking forward to last year when  Showtime rolled out the fight cards and still am once the 23rd of the month rolls around.